25 Fun Things to Do in Cleveland, Ohio: Top-Rated Attractions 2022
Cleveland, Ohio, is a vibrant and culturally diverse city with world-class museums, free attractions, unique wedding venues, and beautiful parks.
Explore the trendy University Circle area, visit the International Air and Space Museum for Women, the Museum of Contemporary Art, and the Rock and Roll Hall of Fame Museum. With kids, the Cleveland Metroparks Zoo and the Greater Cleveland Aquarium are the top things to do in Cleveland, Ohio.
1. University Circle
University Circle, a famous urban district that covers one square mile, is home to Cleveland's leading education institutions, health care, arts, culture, religion, and social services.
Located near downtown Cleveland, the area sits on Euclid Avenue and is known for its vibrant and bustling energy. You will enjoy spending time among the many retailers, restaurants, bars, and residences.
Take in history with a stroll through the quaint side streets of Magnolia, Ford, Bellflower, and Juniper, where beautifully preserved 19th-century mansions have been transformed into trendy hotels and trendy cafes.
Alternatively, you can take a short walk down the Euclid Corridor to Euclid and Mayfield's modern arts and culture district. If you're wondering what to do in Cleveland this weekend, Wade Oval hosts several outdoor events, live concerts, and movie nights during the summer, while The Rink at Wade Oval is great for ice skating during the winter months.
2. Cleveland Museum of Art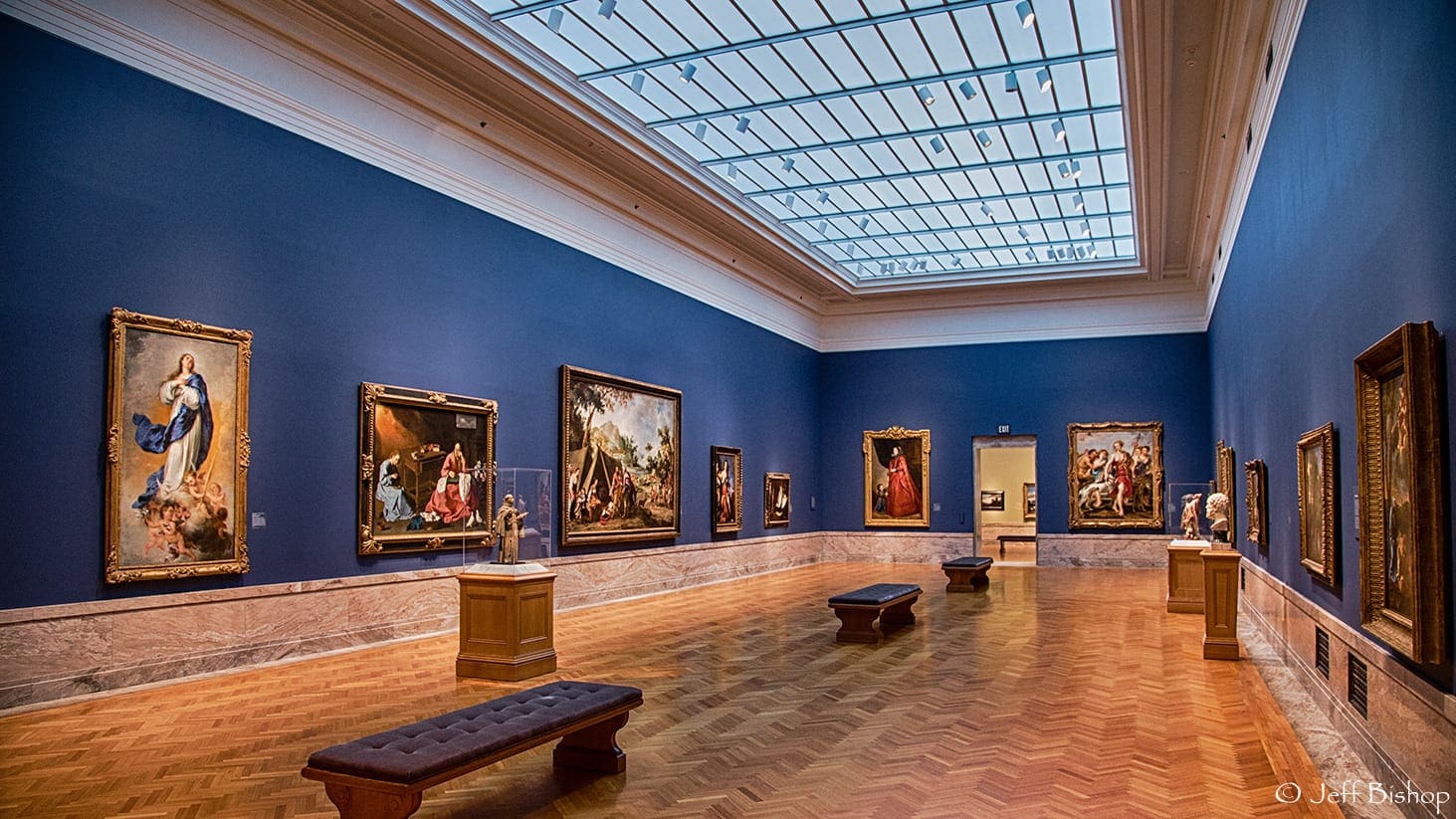 Founded in 1913 "for the benefit of all people forever," the Cleveland Museum of Art is one of the nation's most distinguished cultural institutions and one of Cleveland's top attractions.
Housed in a beautifully preserved neoclassical building made of white Georgian marble, the museum is in the center of the city's Garden of Fine Arts, just north of Wade Lagoon.
The museum has a fantastic collection of more than 30,000 works of art spanning more than 5,000 years; Some of the supplies feature works from ancient Egypt and world-famous masterpieces from Europe, Asia, and Africa.
In keeping with its mission to bring art to the people of Cleveland, Ohio, the museum also fills its calendar with special exhibitions, lectures, films, and music programs for the public, as well as community-based programs and art series.
Address: 11150 East Boulevard, Cleveland, OH
3. West Side Market
The West Side Market is Cleveland's oldest public market, where more than 100 producers, artisans, and vendors sell their wares. Market stalls overflow with cold cuts and meats, succulent seafood, freshly picked fruits, and vegetables, dairy products, fresh flowers, spices, and nuts.
Bakers sell home-baked bread, cakes, and other baked goods, while chefs and artisan cooks offer delicious ready-to-eat meals. Built-in 1912 to replace the original Pearl Street Market, the West Side Market is the last remaining market of three built to serve Cleveland's growing immigrant population in the early 20th century.
Today, the market continues to offer an experience of Authentic and culturally diverse shopping for locals and visitors alike. The West Side Market is one of the best things to do in Cleveland, Ohio, for foodies.
Address: 1979 West 25th Street, Cleveland, Ohio
4. Cleveland Cultural Gardens
Created by Cleveland State University students and scholars as a "garden of peace," the Cleveland Cultural Gardens are a living monument to America's rich history of the 20th century.
The gardens, of which 29, are designed to reveal the stories of the major conflicts that shaped the century, including significant events such as World War I, World War II, and the Cold War.
The gardens also provide information on the social, economic, political, and cultural upheavals that influenced the nation during the past century. Some of the most popular featured parks include the Albanian Cultural Garden, the Armenian Garden, the Polish Garden, the Slovenian Garden, and the Czech Garden.
Enjoy guided tours of the gardens, giving you behind-the-scenes information about the gardens and the intimate details surrounding them, as well as the cultural heroes linked to them.
Address: 750 East 88th Street, Cleveland, Ohio
5. Great Cleveland Aquarium
The Greater Cleveland Aquarium opened in 2012 and is spread over more than 70,000 square feet (6,500 square meters) of exhibit space.
This impressive establishment features eight newly constructed display areas, a vast 230,000-gallon tank with a unique acrylic shark tunnel, and a variety of intriguing exhibits showcasing local and exotic fish species.
Stroll through the many exhibits, including Lakes and Rivers of the World, Indo-Pacific Zone, Discovery Zone, Coastline, and Coral Reefs. Meanwhile, the 175-foot (53 m) shark tunnel offers panoramic views of the myriad marine life, including numerous sharks of various species.
To educate, inspire and encourage visitors to take an interest in the marine environment, the Aquarium offers educational programs on animals and the care they receive.
Address: 2000 Sycamore Street, Cleveland, Ohio
6. International Air and Space Museum for Women
The International Women's Air and Space Museum (IWASM) is dedicated to celebrating women in the fields of aviation and space exploration. It honors the accomplishments, successes, and contributions they have made to the industry over the decades.
Housed in the Burke Lakefront Airport Terminal Building, the museum features a wealth of memorabilia and historical artifacts collected by Ninety-Nines, an international organization of female pilots formed in 1929.
The museum also displays famous aviation women throughout history. Docent-led guided tours through the museum are available and last between 45 minutes and an hour, allowing visitors to explore permanent and temporary exhibits. The museum is open from 8 am to 8 pm every day and has free admission.
Address: Burke Lakefront Airport, Cleveland, Ohio
7. Museum of Contemporary Art (MOCA)
The Cleveland Museum of Contemporary Art (MOCA) is the region's only contemporary art museum dedicated to showcasing modern and contemporary art through an evolving range of New Age exhibits. Founded in 1968, this nonprofit has played a vital role in Cleveland's cultural landscape for more than 45 years.
The museum proudly presents the works of more than 2,000 artists through permanent and traveling exhibitions and the first solo artist exhibitions.
Aiming to challenge, inspire and teach a wide range of audiences about modern art, the museum creates a unique and dynamic space to fuel the imagination and cultivate creativity.
The Museum of Contemporary Art is one of the best things to do in Cleveland for art lovers. It also offers a variety of open programs and activities that encourage collaboration and interaction.
Address: 11400 Euclid Avenue, Cleveland, Ohio
8. Little Italy, Cleveland, Ohio
Little Italy is a culturally rich area located around Mayfield Road that brings a slice of Italy to the heart of Cleveland. Established by Italian sculptor Joseph Carrabelle in the 1880s, when he began sculpting granite and marble works atop the Mayfield Road hill, the area was soon filled with Italian families.
Today, Little Italy's heritage is still celebrated and maintained to this day. If you are looking for things to do in Cleveland today, this is a great place to visit.
Overflowing with art galleries, restaurants, cafes, and delicatessens, the area has become one of the most beloved cities, with many seeking an exciting night of dining and entertainment.
During various festivals and special occasions, Little Italy comes to life like La Fiesta de la Asunción. It also hosts the famous Artistic Walks of the City, organizes petanque tournaments, and promises fun outdoor summer nights.
9. Cleveland Institute of Art (CIA)
The Cleveland Institute of Art is a private educational institution founded in 1882 as the famous Western Reserve School of Design for Women. Later called the Cleveland School of Art, Ohio's premier college of art and design, and is located on University Circle in Cleveland, on a one-acre campus.
Today, the institute is an internationally recognized art and design university offering bachelor of fine arts degrees in 15 specializations, including design, crafts, digital arts, and fine arts.
The institute also offers study abroad programs, internships, mobility programs from the Association of Independent Colleges of Art and Design, and AICAD New York Studio Residency Programs.
Address: 11610 Euclid Avenue, Cleveland, OH 44106
10. Rock and Roll Hall of Fame and Museum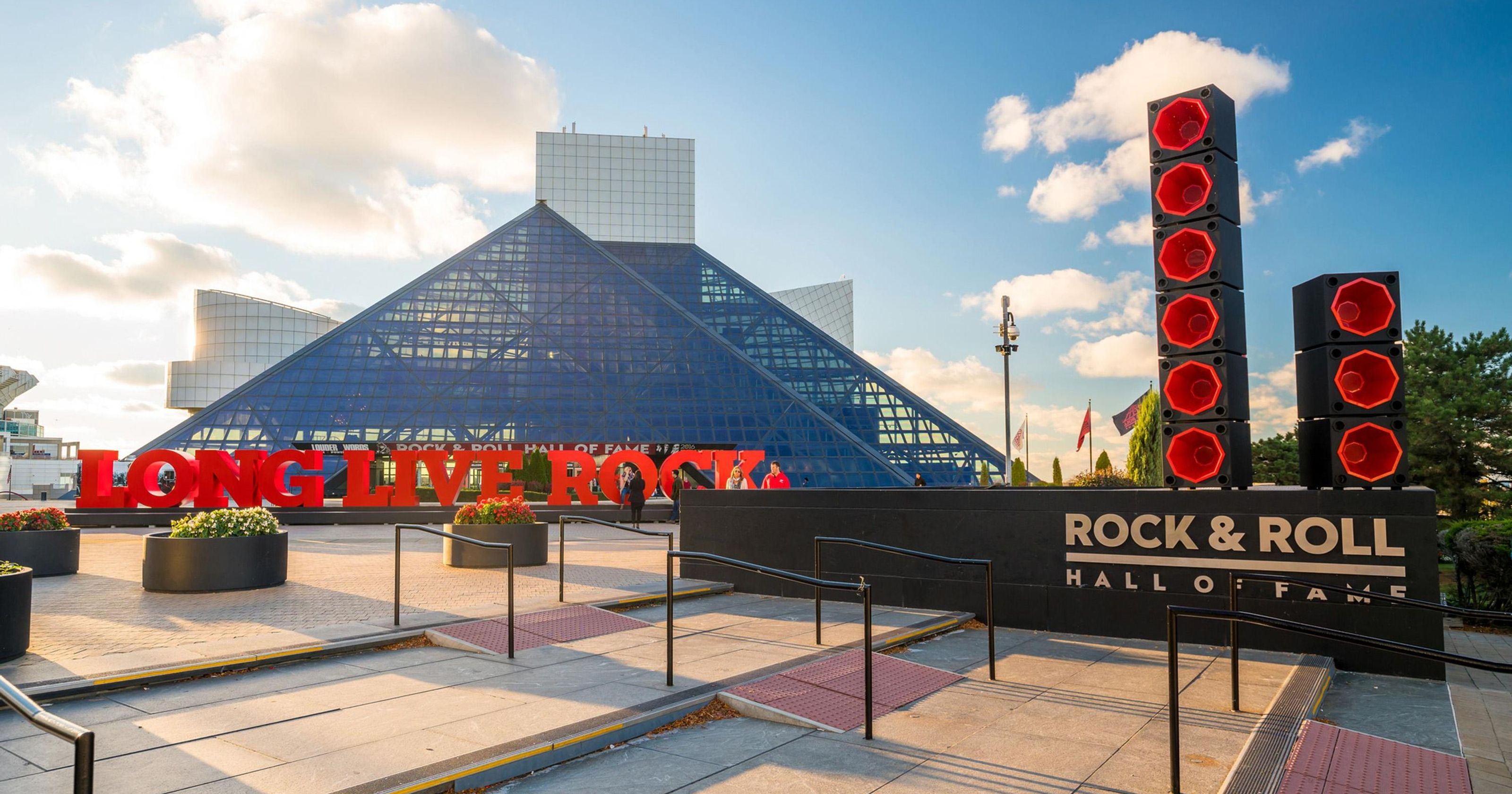 The Rock and Roll Hall of Fame and Museum is dedicated to showcasing some of rock and roll's most significant artists and collaborators. Designed by world-renowned architect IM Pei and located on the shores of Lake Erie, this world-class museum hopes to attract and inspire visitors with the power of rock and roll with its impressive collections, exhibits, and displays.
The museum also houses a well-stocked library and archives and offers a variety of educational programs. Featured exhibits include Herb Ritts' Rock Portraits, The Pink Floyd Wall, Legends of Rock, and The Songs That Shaped Rock and Roll.
Dedicated to the celebration of rock and roll, the museum offers a variety of classes and workshops for children and adults to foster a deeper understanding of rock and roll and the influence it has had thus far on society and the world.
Address: 1100 E 9th St, Cleveland, Ohio
11. What to do in Cleveland: James A. Garfield Monument
Resting in Lake View Cemetery on Euclid Avenue, the James A. Garfield Monument honors James A. Garfield, the 20th President of the United States, and serves as his resting place.
Designed by architect George Keller and built from Berean sandstone, the monument is 180 feet tall. It contains Romanesque, Gothic, and Byzantine architecture elements, with five terracotta panels by Casper Bubel.
Marble, granite, and gold mosaics with stained glass depicting the original colonies of 13 and War and Peace beautifully decorate the ornate Memorial Hall.
A statue of the President sculpted by Alexander Doyle stands on the main floor of the monument. Enjoy breathtaking views of Lake Erie from the upper outdoor balcony, an idea that inspired the cemetery's name.
Address: 12316 Euclid Avenue, Cleveland, Ohio
12. Playhouse Square, Cleveland, Ohio
Playhouse Square is the second-largest performing arts center in the country, where various entertainment, performances, shows, and events dazzle audiences worldwide.
This establishment is a nonprofit organization that produces a variety of plays, operas, dance performances, music concerts, and readings for the betterment of the community.
Playhouse Square also offers educational classes, workshops, and programs designed to inspire the public interest in the performing arts and develop local fine arts skills. The prominent artists who run the programs leave the stage to interact and interact with the students and share their experiences and knowledge.
Don't miss out on the world's most enormous outdoor chandelier, the GE Chandelier, which is a gorgeous 20-tall stainless steel piece of light that glows with 4,200 crystal pendants and LED fixtures.
Address: 1501 Euclid Avenue, Suite 200, Cleveland, Ohio
13. North Chagrin Reservation
Located in Mayfield Village, Willoughby Hills, and Gates Mills, North Chagrin Reservation is a 1,700-acre wildlife sanctuary featuring several outdoor recreation areas, walking trails, picnic spots, and wildlife preserves. Established in the 1920s, the Reserve has long drawn visitors, inviting them to enjoy the beautiful scenery, outdoor activities, and wildlife.
Sanctuary Marsh and Sunset Pond are great for bird watching, while the turn-of-the-century Squire Castle makes for an interesting architectural feature.
The Preserve is also home to a nature center and nature education building where community-based programs, classes, and workshops are held and the Manakiki Golf Course in Willoughby Hills.
Address: 4101 Fulton Parkway, Cleveland, Ohio
14. Things to Do: The Ohio and Erie Canal
Built in the early 19th century, the Ohio and Erie Canal carried freight traffic through the state of Ohio for more than 40 years until the arrival of the railroad.
Later it served as a source of water for various industries and towns. Today, the canal is managed by the National Park Service and used by the public for different recreational purposes, such as bird watching, hiking, biking, or horseback riding.
Portions of the canal, such as the Ohio and Erie Canal Historic District, are designated as Special National Heritage Areas, helping preserve the canal's heritage and improve the quality of life for residents of Northeast Ohio counties.
15. Progressive field trips
Home of the Cleveland Indians Major League Baseball team, Progressive Field is a state-of-the-art urban stadium that offers fans a modern and comfortable environment to watch their home team play ball.
Visitors can enjoy guided tours of this world-class facility and get a unique, behind-the-scenes view of the home of the Indians. Tours take visitors to the shelters, batting cages, visitor's bullpen, fan caves, party suites, and the Club Lounge.
Visitors can also see the Indian Heritage Park Hall of Fame, where they can learn more about the history and successes of the Indians. Tours last approximately 60 minutes based on your event time and group size.
Address: 2401 Ontario St, Cleveland, Ohio
16. A Christmas History House and Museum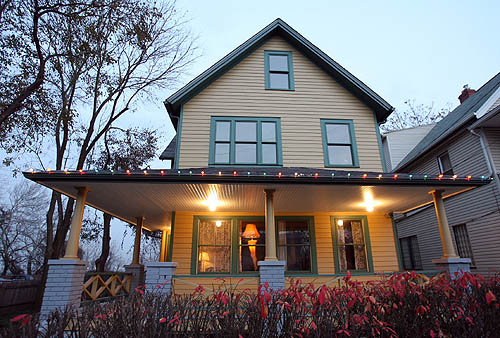 The Christmas Story House is a 13th-century Victorian house known for being the residence of Ralphie Parker in the 19 films A Christmas Story. The home was purchased by a private developer and restored to its former "movie star" glory.
Today it is open to the public. The Christmas Story Museum is located just across the road from the house. It features a variety of original movie memorabilia, costumes, and accessories, including Randy's snowsuit, toys from the Higbee's window, and the famous automobile.
Browse through rare behind-the-scenes photos as you go back in time and end your visit by shopping for your souvenirs at the museum's gift shop. The museum is open seven days a week throughout the year.
Address: 3159 W 11th Street, Cleveland, Ohio
17. City Hall, Cleveland, Ohio
Town Hall Ohio City is an organic, whole, and sustainable food cafe? Serving seasonal, locally sourced, and GMO-free cuisine alongside world-renowned craft beer and tasty cocktails. They also have a unique bean bar where they grind fresh beans to make a tasty cup of coffee.
With a contemporary and casual dining space with a beautiful outdoor patio, the cafeteria? Serves a variety of healthy small plates and sandwiches for brunch, lunch, and dinner.
Their special nightly menu features delicious treats like shishito mushrooms, baked kale, and a tray of goat cheese. You can even enjoy fresh-squeezed juices, smoothies, and specialty shakes with your meal.
Address: 1909 West 25th Street, Cleveland, Ohio
18. Things to Do: Cleveland Playhouse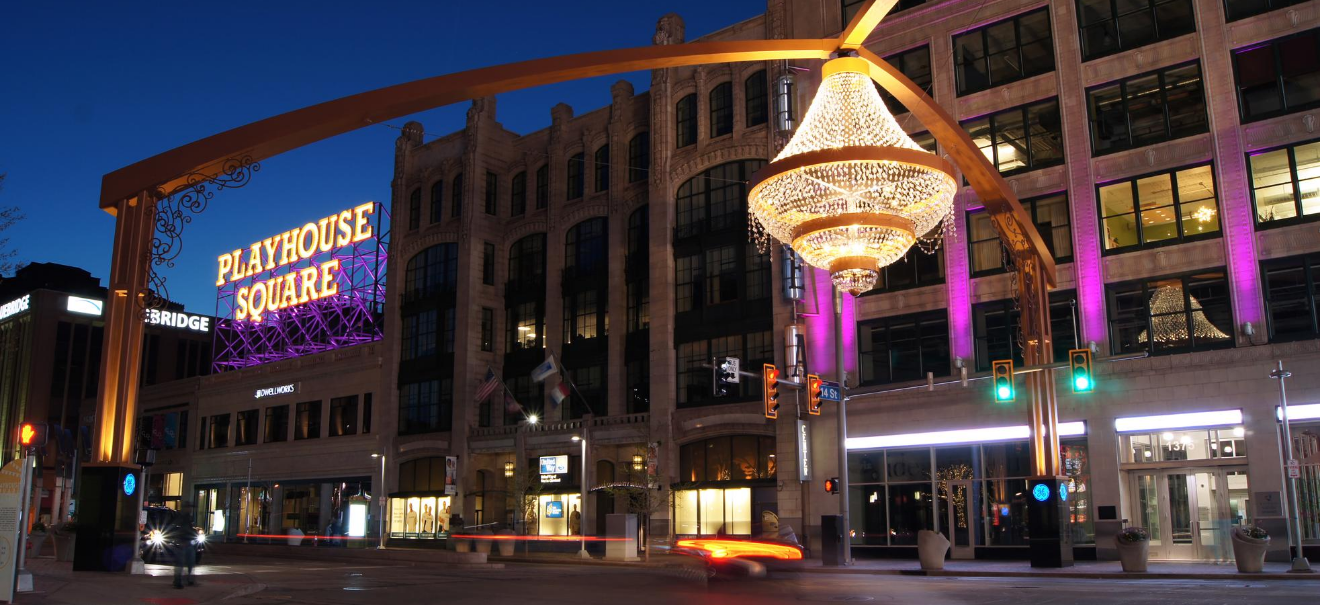 Founded in 1915, the Cleveland Play House was America's first professional regional theater and has presented a wide range of world and American premiere shows to patrons for 100 years.
Performing at three state-of-the-art venues: the Allen Theater, the Helen Theater, and the Outcalt Theater on Playhouse Square in downtown Cleveland, the theater aims to inspire, stimulate and entertain audiences and communities in Northeast Ohio.
It produces the highest quality plays, shows, and programs. The theater also offers a variety of educational programs for children, youth, and adults and various community events that foster interest in theater and the arts.
Address: 1407 Euclid Avenue, Cleveland, Ohio
19. Velvet Tango Room
The Velvet Tango Room is a stylish jazz lounge and cocktail bar tucked between two trendy neighborhoods in the heart of Cleveland. The property features an ornate mahogany bar, baby grand piano, beautiful tin ceiling, and noticeably low lighting.
The lounge exudes style and class and has an impressive program of craft cocktails, craft beers, and international wines, along with small plates of delicious contemporary cuisine. True to its elegant form, the restaurant has a few rules, including men's hats and T-shirts.
Address: 2095 Columbus Road, Cleveland, Ohio
20. Cleveland Museum of Natural History
Established to inspire a passion for nature and help protect the natural world for future generations, the Cleveland Museum of Natural History houses a collection of more than four million specimens in various fields, including archeology, botany, geology. And paleontology, among others.
Located on University Circle in downtown Cleveland, the museum comprises several educational, cultural, and medical institutions that conduct research and facilitate the development of current collections.
If you are looking for great family attractions in Cleveland, this museum is a fun place to visit. Important exhibits include the single specimen of a small tyrannosaurus dinosaur, multiple skeletons of mastodons and mammoths, and the remains of the famous sled dog, Balto.
Address: 1 Wade Oval Drive, Cleveland, Ohio
21. Barrio Tacos, Cleveland, OH
Barrio Tacos, a local chain and the go-to place to create delicious taco creations, features artisan cocktails and hearty tequila served in a relaxed, casual dining space. Made with the freshest, locally sourced ingredients, Barrio's tacos are packed with succulent fresh meats and vegetables.
Alternatively, you can build your taco with all of your favorite toppings for brunch, lunch, or dinner. Pair your taco with a frozen margarita or tequila-based cocktail, a glass of sangria, or local wine.
Be sure to stop by for a happy hour, which takes place every night at the bar. You can also find the Barrio food truck at various festivals and special events throughout the city and take advantage of monthly food specials.
Address: 503 Prospect Ave, Cleveland, Ohio
22. Steamship William G. Mather
Built in 1925 as a transporter for iron ore, coal, stone, and grain, the steamship William G. Mather was nicknamed "The Ship That Built Cleveland" due to its frequent voyages across the Great Lakes the Cleveland steelworks.
Today, the retired and restored bulk freighter can be explored on private or guide tours from bow to stern.
Experience what life was like on this historic 618-foot flagship as you walk the decks and marvel at some of the engineering feats that made the ship famous. Visit the huge cargo holds, the four-story engine room, the old pilothouse, and the beautifully preserved guest quarters.
Wander through the Great Lakes History exhibits, where more than a dozen interactive experiences detail the formation of the Great Lakes, the environmental threats they face, and the ways science and technology are helping to restore their health.
Address: 601 Erieside Avenue, Cleveland, Ohio
23. The Harp
The Harp is a storybook Irish pub: warm, rustic, cozy booths, a long wooden bar set against a stained glass backdrop, Irish music blasting from the speakers, and the smell of corned beef wafting from the kitchen.
I voted Best Irish Pub in Cleveland multiple times, The Harp is incredibly handsome, but it's more than that.
The menu is full of Irish delicacies like boxty, a corned beef-filled Irish potato pancake, and a fabulous line of draft beers, from Guinness to local micro beers. Live Irish music alternates with a classic rock once a week, and the magnificent deck overlooking Lake Erie almost tops it all.
Address: 4408 Detroit Ave, Cleveland, OH 44113
24. Cleveland Orchestra
The Cleveland Orchestra, one of the most acclaimed ensembles globally, has a long and proud history of sharing the joy and value of music with audiences locally and abroad.
Based at Severance Hall during the winter months and at the Blossom Music Festival in the summer, the orchestra also temporarily installs in Miami and Vienna while touring the world.
Committed to artistic excellence, creative programming, and active community engagement, the orchestra has been under the expert direction of Franz Welser-Mst for the past thirteen years.
Today, the orchestra continues to play a vital role in Ohio's arts and culture scene through the provision of educational programs, community-based learning, skills development, and ongoing initiatives and collaborations.
Address: Severance Hall, 11001 Euclid Avenue, Cleveland, Ohio
25. Fun Places to Go Near Me: Cleveland Metroparks Zoo
Founded in 1892, the Cleveland Metroparks Zoo is home to several bio-themed areas that house animals from different regions of the world and is one of Ohio's most popular attractions.
Spanning 183 acres (74 ha), the zoo is divided into thematic sections based on the area they represent. Some sections are the African Savannah, Northern Trek, Australian Adventure, and Rainforest.
The Cat & Aquatics building houses one of the largest collections of primate species in North America, and gorillas, lemurs, monkeys, and aye-ayes call this building home.
Meanwhile, Wolf Wilderness introduces visitors to life in a northern temperate forest. Visitors can explore the zoo on foot or one of the two zoo trams, following selected park routes.
Address: 3900 Wildlife Way, Cleveland, Ohio
Frequently Asked Questions: Fun Things to Do in Cleveland, Ohio
Is Cleveland Ohio cool?
The rest of the nation is slowly learning what denizens of the Land have known for years: Cleveland is actually a pretty cool place. We've got a revitalized downtown, a beautiful lakefront park, and a food and drink scene that's finally getting the national recognition it deserves.
What's Cleveland known for?
Cleveland is known for its beautiful parklands, vibrant art and culture scene, musical history, and Cleveland Clinic medical center. It has several sports teams (Browns, Cavaliers) and is often called the birthplace of rock and roll. Established in 1796, it has continuously developed its identity.
How safe is Cleveland?
Cleveland is not a safe place to visit. It consistently ranks on the list of most dangerous cities in the United States. In 2020 it had the 10th highest violent crime rate and it had the 9th highest murder rate in the country.
Is Cleveland Ohio worth visiting?
Cleveland, in particular, is highly overrated. It is a former industrial town that isn't used to getting a lot of tourists. Therefore, there are no attractions or infrastructure in place to make a visit enjoyable for the few visitors who do go there.
How long does it take to walk through the Cleveland Zoo?
How long does it take to see the Zoo? It depends on how many people you have with you, how fast you walk, etc. Allow 2-4 hours to enjoy the Zoo and at least an hour and a half to experience The RainForest.
Are Cleveland museums free today?
Cleveland Learning Center and Money Museum. The museum is open to the public for free Mondays through Thursdays during the morning and early afternoon hours, with free guided tours available with advance reservation for groups of 10 or more participants.
Related Searches:
Fun Things To Do In Cleveland Today
15 Things To Do In Cleveland This Weekend
Hidden Gems In Cleveland, Ohio
Fun Things To Do In Cleveland For Couples
Things To Do In Cleveland This Weekend
Unique Things To Do In Cleveland
Things To Do In Cleveland With Kids
Fun Things To Do In Cleveland For Adults
17 Best Things to Do in Tucson, AZ: Top-Rated Attractions 2022
12 Best & Fun Things To Do In Fort Worth, Texas 2022
25 Best Things To Do In Pittsburgh, Pennsylvania 2022
20 Best Things to Do in Raleigh, North Carolina 2022