15 Fun Things To Do In Daytona Beach, Florida 2022
Daytona Beach, located in Volusia County, Florida, is one of the most popular destinations in the state. Still, it is not only the endless beaches and car racing lanes that attract crowds.
Daytona International Speedway is arguably the city's most famous icon, but there is no shortage of local attractions for those looking for historical, natural, and cultural attractions.
The city was situated on the Atlantic coast between Jacksonville in the north and the Palm Beaches in the south and had a population of just over 60,000 at the time of the last census.
Here are 15 things to do in and around Daytona Beach, Florida.
1. The beaches of Daytona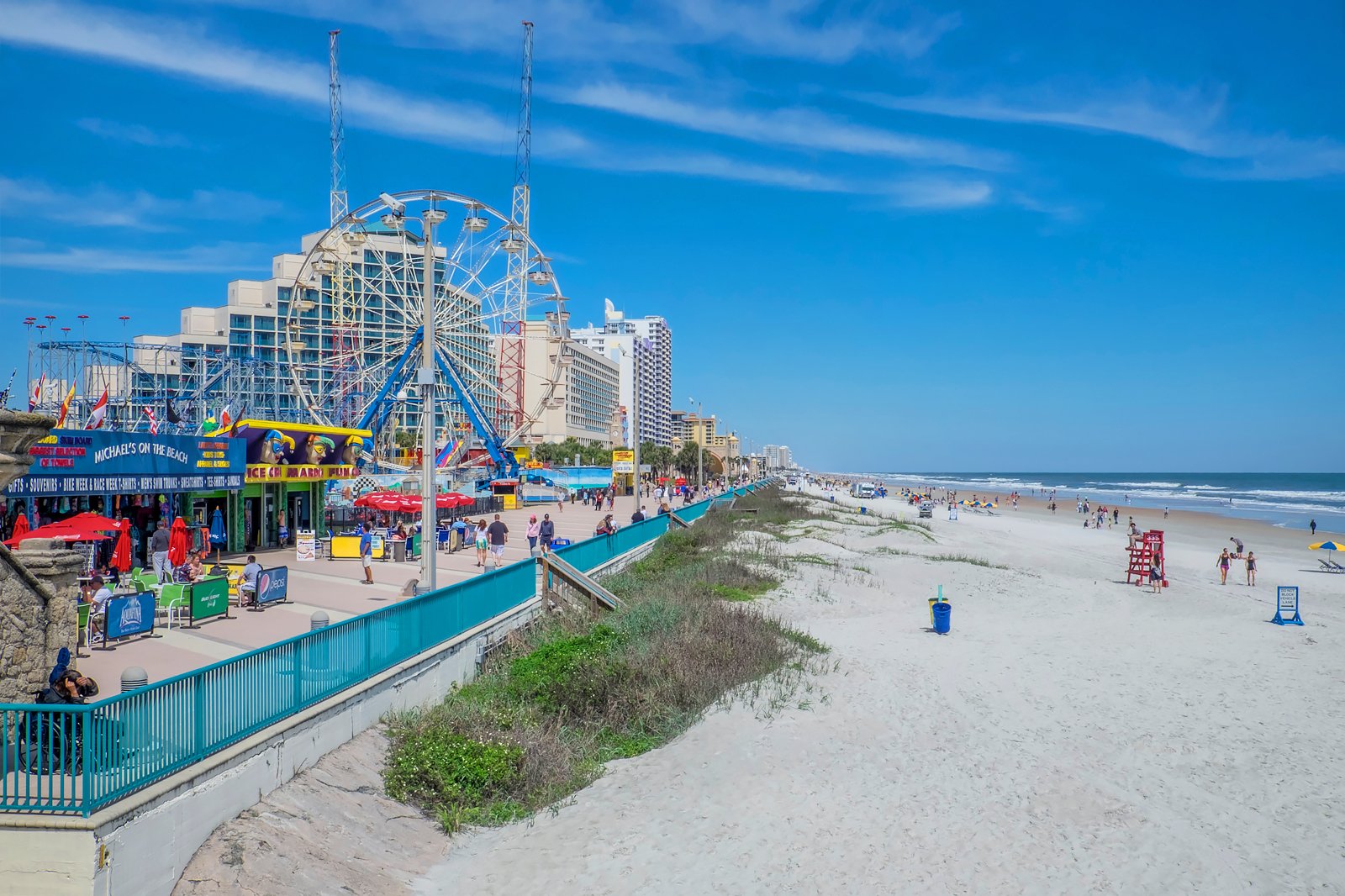 With more than 20 miles of scenic beaches, Daytona Beach is a prime destination for those looking to spend their vacations relaxing in the Florida sun.
Daytona's beaches offer a variety of nearby lodging and dining options ranging from upscale and ultra-expensive to modest and affordable.
There is a relatively hefty day-use fee to enjoy the city's beaches, but if you're going after hours, you can avoid this charge entirely and put the money toward your dinner bill.
The city's boardwalk is a popular spot for an evening or afternoon stroll and has a variety of boutiques, restaurants, and bars.
2. Daytona International Speedway
For those whose adrenaline pumps with the roar of high-powered engines, the screeching of tires, and the roar of the crowd, there's no better destination than Daytona International Speedway in Daytona Beach.
For almost six decades, the circuit has been an icon of international racing, and over the years, it has grown into one of the largest and most famous races in the world.
The Dayton 500 takes place annually in February; If you plan to visit the area, you will need to plan and make your accommodation arrangements well in advance.
The smaller racing events at other times of the year are much less crowded and much more affordable.
3. Ponce de Leon Inlet Lighthouse & Museum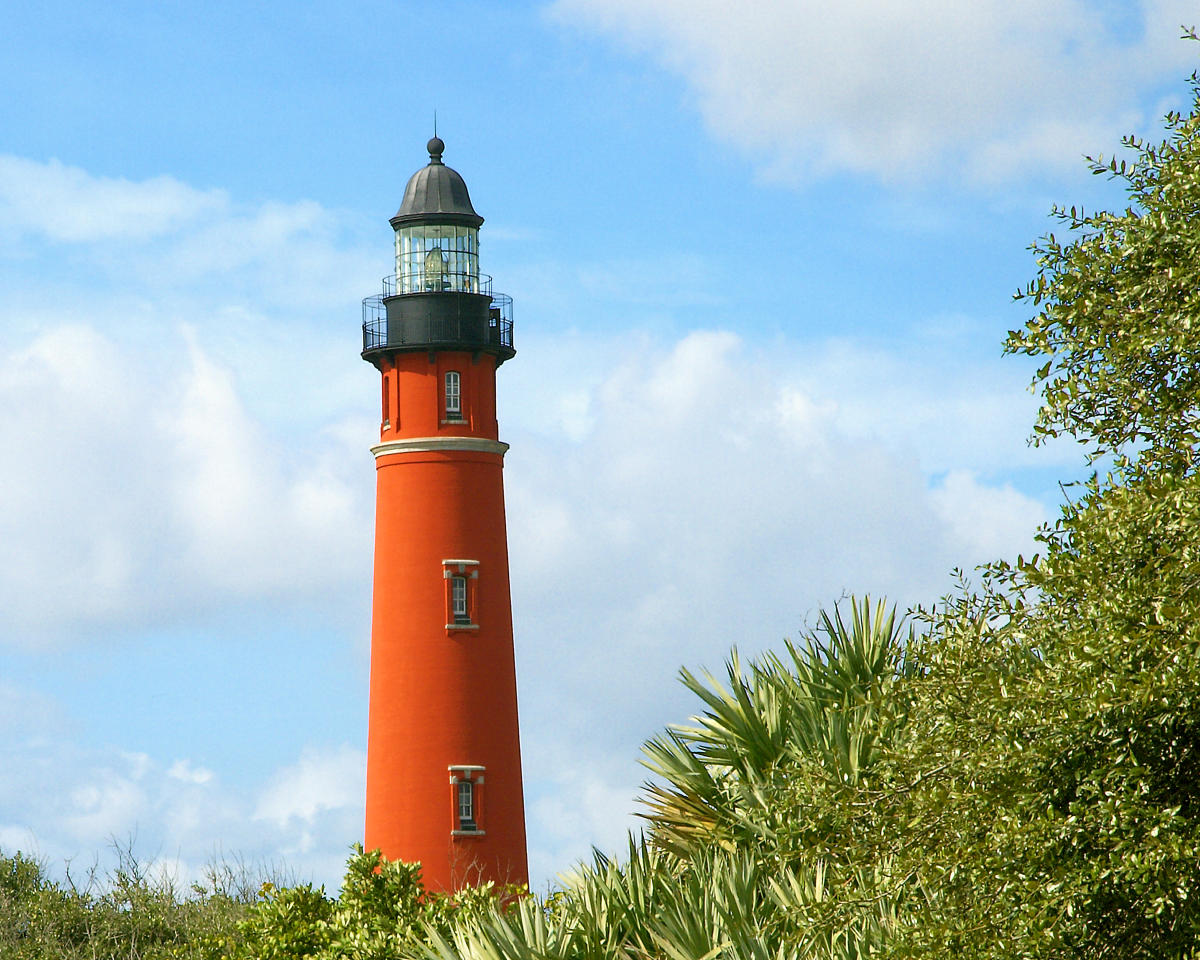 Standing nearly 200 feet tall and built in the late 1880s, the Ponce de Leon Inlet Lighthouse spent most of its life providing a much-needed beacon to area sailors who often navigated the rough waters of the coast at night.
Now a museum and historic site, it remains one of the tallest lighthouses in the country.
Wear comfortable shoes if you plan to climb the 200+ steps to the top; If you manage, you will be rewarded with a fantastic view that those trapped on the ground will not be able to enjoy.
The site is about 20 minutes from the city and has different times during different seasons, so check their website before you leave.
4. Museum of Arts and Sciences
Conveniently located near downtown and many of the other popular attractions in the area, the Museum of Arts and Sciences is one of the city's biggest draws. It sits on nearly 100 acres of preserved land.
The museum has an eclectic collection that includes historical Coca-Cola items, railroad cars, and some vintage cars that have been restored to near-original condition.
Many of the museum's exhibits also refer to art and culture. Its permanent exhibits include international influences representing the state's various immigrant groups, including Cubans, Asians, and Africans.
The museum is open every day, and the admission is very reasonable.
5. Daytona lagoon
With a miniature golf course, laser tag, amusement park rides, and a water park, Daytona Lagoon is located about ten minutes from downtown and is the kind of place a family with kids can occupy for hours. Final.
It's not the cheapest destination in the world. Still, when you consider all the amenities and activities included with the cost of admission, you may decide that it's reasonable.
Several ticket options are available; It is possible to pay by the day, by the hour, or by activity. It can be a bit confusing, so check their website to see the most logical option before leaving.
6. Cici & Hyatt Brown Museum of Art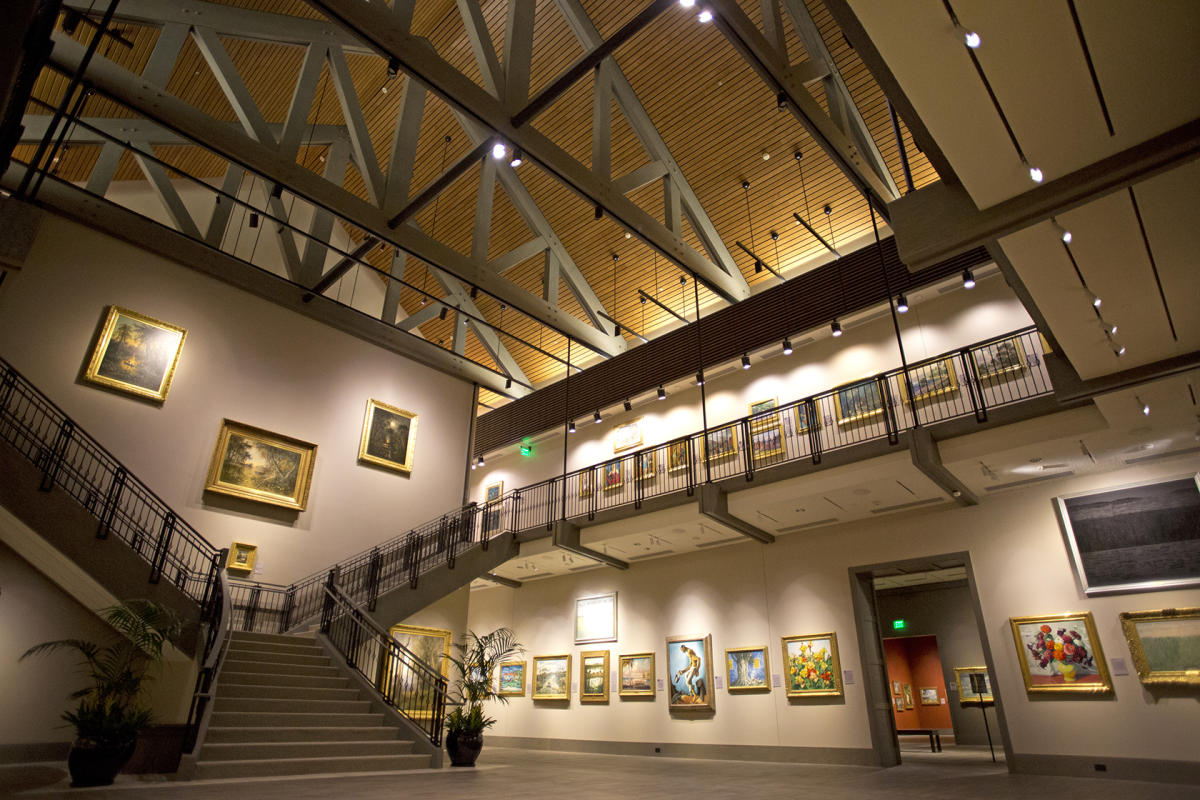 Located on South Nova Road in Daytona Beach, the Cici and Hyatt Brown Museum of Art is housed in a beautiful open building that features towering vaulted ceilings and mezzanines. It is home to thousands of works of art, many of which have Florida themes.
Most of the museum pieces are paintings by local and regional artists and touch on the state's natural beauty, rich Native American cultures, and popular outdoor activities like fishing and boating that have been Florida's most popular pastimes. For more than a century.
Check their website for hours, special events, and the cost of admission.
7. Halifax Historical Museum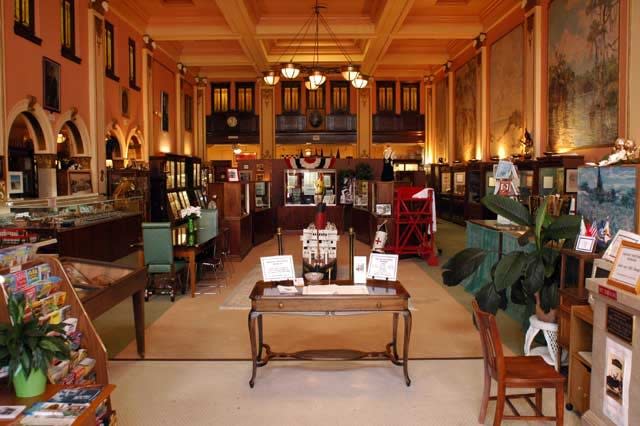 Located along the Halifax River, just a few miles from downtown, the Halifax Historical Museum is one of those family-friendly activities that are easy to come by and packed with exciting and educational exhibits and local memorabilia appropriate for adults. And children alike.
Some of the museum's most popular exhibits deal with Native American culture, history, and the Civil War. The museum is open every day except Sunday, from mid-morning until late afternoon.
In addition to the modest admission cost, many guests leave a donation of just a few dollars to maintain the facility and its exhibits.
8. Catch a ball game
Named after African American baseball legend Jackie Robinson, Jackie Robinson Ballpark is one of the country's largest and most well-equipped minor league ballparks.
He was also the first to organize a game with black and white players, surprisingly controversial in the 1940s. The stadium is now home to the Daytona Cubs, and most visitors note that the facility and the game's competitiveness far exceeded their expectations.
It is also much cheaper than significant league parks; A hot dog and a draft beer will not make a dent in your child's college fund.
The season runs annually from April to August.
9. Cruise on the boardwalk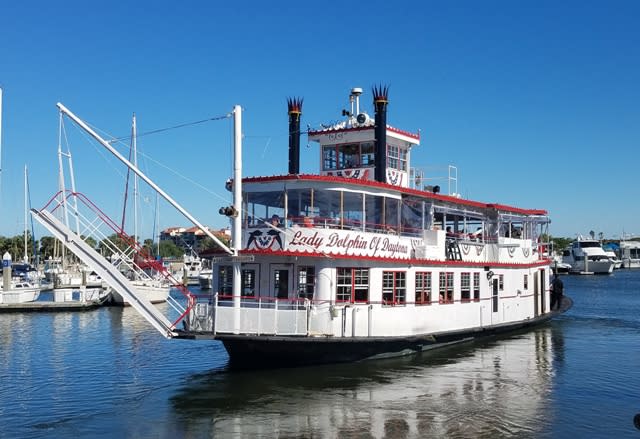 Few attractions are more memorable for many Daytona Beach visitors or generate more nostalgic memories than a few hours strolling along the boardwalk.
With amusement park-style attractions like roller coasters, bumper cars, and even a Ferris wheel, it's packed with family-friendly activities that have been known to keep visitors busy for hours.
The boardwalk becomes a venue for live entertainment during the summer, including free concerts and even regularly scheduled fireworks, so it's also an effective way to conserve those hard-earned travel dollars. Many shops, game rooms, and dining options are also available along the boardwalk.
10. Riverfront Marketplace
Located along North Beach Street in the city, Riverfront Marketplace is one of the city's trendiest and most vibrant restaurants, shops, and entertainment venues. It is also home to a famous weekly farmers' market filled with fresh seasonal produce and prepared foods.
It's the perfect place for a morning or afternoon stroll, especially in the winter months when Florida's weather is sunny and mild.
The market has a spectrum of gastronomic and commercial options, from exclusive and expensive to cheap and touristy.
It is also a favorite place to relax with an afternoon cocktail or coffee and watch the sunset.
11. Ormond Memorial Art Museum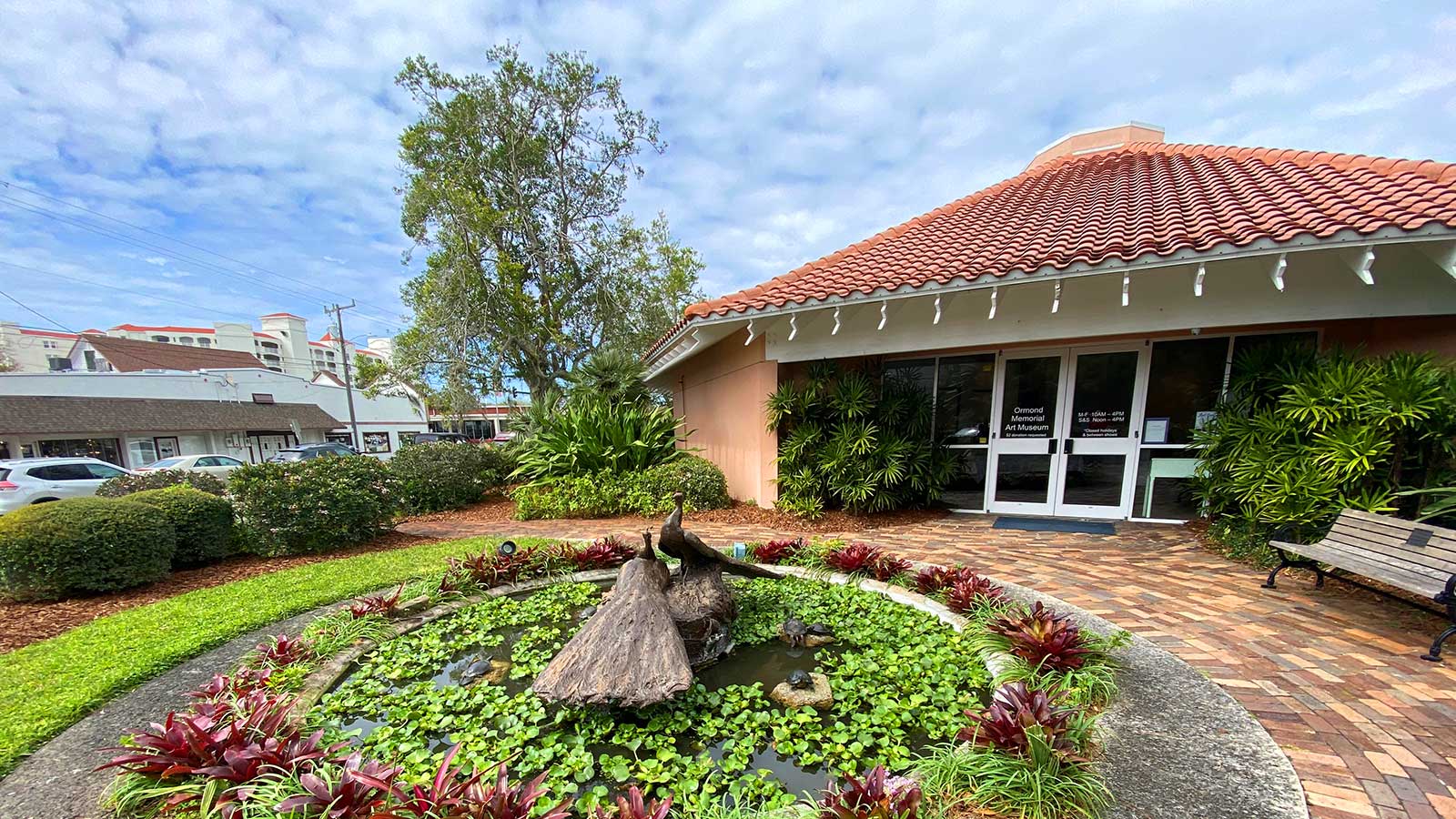 With such a variety of international cultural influences, it is no wonder Florida is home to a variety of museums; Ormond Memorial Art Museum on East Granada Boulevard is particularly poignant.
With most of its pieces paying tribute to veterans who have fought in the country's wars, it is the perfect place to enjoy incredible art and take some quiet time to reflect on the sacrifices others have made.
Located in the nearby town of Ormond Beach and its galleries, it includes outdoor gardens. It is within walking distance of various restaurants and shops that are also worth seeing.
12. Andy Romano Beachfront Park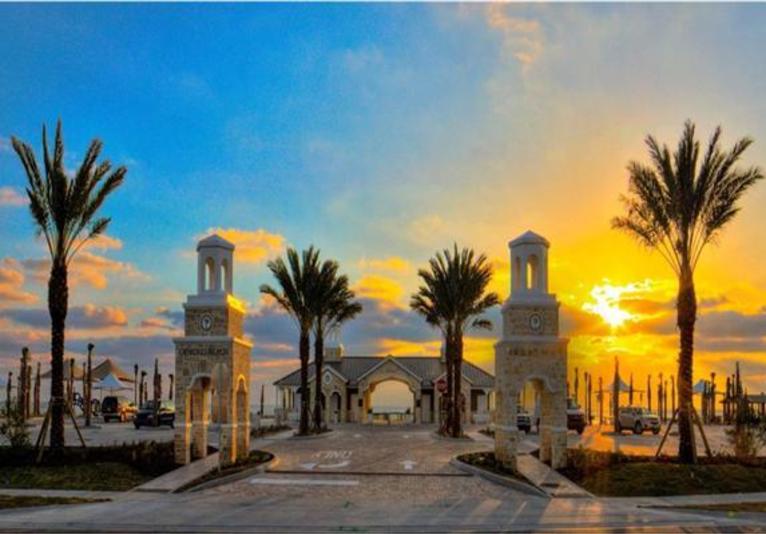 With pavilions, grills, picnic areas, and playgrounds, Andy Romero Beachfront Park is the perfect place for families with children who prefer not to spend the day in the car jumping from one attraction to the next.
It's located on South Atlantic Avenue in Ormond Beach, and with so many amenities, it should come as no surprise that it can get crowded on the weekends. If that's a scene you'd like to avoid, consider visiting during the week.
The facilities and the beach are regularly cleaned and maintained, and some toilets and showers make washing up that sand and salt water after a long day easy.
13. Tiger Bay State Forest
Comprised of diverse ecological features such as swamps, forests, lakes, and coastal wetlands, the Tiger Bay State Forest is an excellent destination for those interested in escaping the hustle and bustle of the area's often over-crowded beaches.
A few different trails wind their way through the state forest, and it's not uncommon to find a quiet area for yourself or see animals like snakes, turtles, and waders.
The trails are flat, well-marked, and appropriate for children and even those not in good physical shape. Admission is very cheap and is handled on an honor system, so don't forget a few dollars in cash.
14. Basilica of St. Paul
Located on Mullally Street on Daytona Beach, the Basilica of St. Paul was recently classified as a basilica in honor of its tradition of serving the local community for more than a century and a quarter.
There are less than 100 churches in the country that have been similarly classified, making it a truly unique gem for its impressive architecture and rich history.
It's worth checking out with beautiful stained glass windows, vaulted ceilings, and ornate icons. If you want to attend one of their regularly attended Masses, it's best to look at the schedule on their website.
15. Daytona Beach Surfside Historic District
Daytona Beach's Historic Surf District is a nice blend of the historical and the contemporary and includes a variety of shops, galleries, antique stores, and restaurants.
It is a popular spot for both locals and visitors looking to experience the essence of the historic city. A district is a great place for amateur photographers to capture unique landmarks and is particularly popular for afternoon walks, happy hours, and tasty meals at trendy restaurants.
Many of the area's bars and restaurants also feature live music, so ask the locals or the staff at the hotel where you are staying for a suggestion or two.
Frequently Asked Questions: Fun Things To Do In Daytona Beach
What do locals do in Daytona Beach Florida?
For a cultural night out, follow the locals to Daytona Beach's only art-house cinema, the Cinematique Theater of Daytona. Enjoy food, beer and wine while viewing "hard-to-find" foreign and/or independent films.
What does Daytona Beach have to offer?
Experience all the family fun to be had along 23 miles of Atlantic coastline. Go for scenic drives, rent bicycles, explore historic sites, experience the thrills of the Boardwalk & Pier, tour Daytona International Speedway, climb to new heights at Ponce Inlet Lighthouse and so much more!
Can you walk on Daytona Beach at night?
The beach is accessible and free for pedestrians and bicyclists 24 hours a day, depending on tides and weather conditions. Driving and parking on the beach is open to vehicles from sunrise to sunset from November 1 through April 30 and from 8:00 am to 7:00 pm from May 1 through October 31.
Is Daytona Beach Family Friendly?
These days Daytona Beach is all about family-friendly fun that won't break the bank. While you certainly can go play on the beach, there is much more to do in Daytona Beach. Kids can pet a stingray, drive a NASCAR, zip through the treetops, and savor some chocolate.
Is Daytona Beach worth visiting?
Daytona is absolutely worth the drive. It's 26 miles of beach, with different areas that have different characters. The center of town has the most to do. The are a couple of arcades, a small amusement park, a water park, and movie theaters.
What beach is better Daytona or Cocoa Beach?
In terms of the beach itself, Daytona's is broad at low tide and has few shell fragments, making it wonderful for walking. Cocoa Beach is similar, but a bit steeper. If you really want to compare seasonal surf, check Magic Seaweed, which inconveniently separates Florida (Atlantic) from the Gulf Coast.
Related Searches:
Cheap Fun Things To Do In Daytona Beach
Things To Do In Daytona Beach For Adults
Daytona Beach Aquarium
Daytona Beach Attractions For Families
Things To Do In Daytona Beach For Couples
Weird Things To Do In Daytona Beach
Things To Do In Daytona Beach Today
Things To Do In Daytona Beach At Night
15 Best Things to Do in Key West: Top-Rated Attractions 2022
15 Best Hotels in Branson, MO: Ultimate Guide 2022
15 Awesome Water Parks In Georgia, US [Updated 2022]
15 Best Resorts in Miami, Florida: Best Time To Visit 2022
10 Best Things to Do in Maine: Attractions & Activities 2022