12 Best & Fun Things To Do In Fort Worth, Texas 2022
Although often overlooked in favor of its sister city Dallas, the lively yet laid-back Fort Worth is worth visiting for all of its tourist attractions. Although many are related to its history, culture, and cowboy heritage, other things to do in Fort Worth include visiting some of its excellent art museums and magnificent gardens.
Additionally, many bars and restaurants can be found in both sprawling Sundance Square and the historic Stockyards district.
Although all of this makes the city an attractive place to visit, most people come to experience its cowboy culture and enjoy its rodeos, cattle rides, and honky-tonks.
Although many of its shopping and entertainment options are set in the Wild West, there are many authentic old buildings and historical attractions. With so much going for it, Cowtown, affectionately known, is sure to have something that interests and entertains everyone.
1. Fort Worth Water Gardens
Despite its proximity to downtown, Fort Worth's fabulous water gardens appear to be a million miles from its bustling downtown. It is often described as a "refreshing oasis in the concrete jungle," it has three beautiful and calm pools that you can visit with their wonderful aquatic elements in the middle of a beautiful green park.
Opened in 1974, the water gardens are the perfect place for locals and tourists to rest, relax, reflect and refresh. While the meditation pond and its cypress trees invoke calm and tranquility, the aeration pond is situated under shady oak trees in a picturesque and serene setting.
However, the Garden's highlight is its impressive active pool, in which the water runs and cascades down a bunch of stone steps before reaching a picturesque pond at the bottom.
2. Sundance Square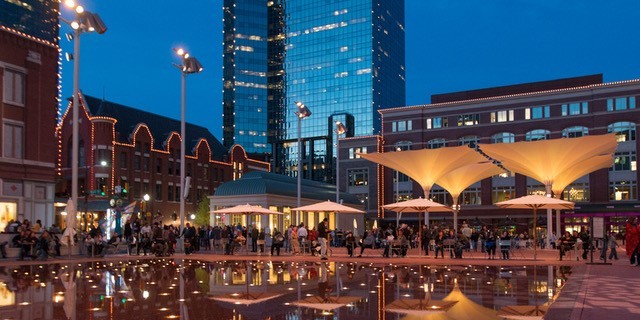 The sprawling Sundance Square spans 36 blocks in the center of the city. In addition to having tons of beautiful old buildings and attractive architecture, its historic streets are packed with fun things to see and do, from shops and restaurants to entertainment and nightlife.
Whereas in the days of the Wild West, the city center was home to lounges and arcades, the vibrant area now has plenty of good local restaurants and boutiques.
Within its wonderful and well-restored historic buildings, you can also find exquisite art galleries and hotels, as well as numerous theaters and live music venues.
Add to that its many bars and clubs and the square's busy schedule of concerts, festivals, and events, it's no wonder Sundance Square is so popular with locals and tourists alike.
3. Fort Worth Stockyards
As it's home to everything cowboy-related, from big brass buckles and barbecue to country music and cattle rides, no visit to Fort Worth can be complete without stopping at the Stockyards National Historic District.
In its day it was an important cattle market, but now it is one of the main tourist attractions, with shops and restaurants with a cowgirl theme, as well as wonderful museums and interesting historical monuments.
In addition to having plenty of notable renovated buildings to explore, the Stockyards are also home to everything from saloons and souvenir shops to corrals and nightclubs.
Absolutely everything in the area showcases the city's cowboy culture, with the Texas Cowboy Hall of Fame also looking at its history and heritage.
In addition to enjoying the lively atmosphere, guests can watch cowboys bow and race at the Cowtown Coliseum and watch the Fort Worth herd lead through the picturesque streets of the Stockyards.
4. Fort Worth Botanical Garden
The popular, friendly, and picturesque Fort Worth Botanical Garden is just south of the Kimbell Museum of Art. It is a very picturesque and serene space, home to more than 2,500 types of flowers, plants, and shrubs, and has more than twenty types of magnificent gardens through which you can stroll quietly.
The first botanical garden to be opened in Texas remarkably dates back to 1934, and its charming confines now span a large part of the Cultural District.
Although sublime sections like the Fragrance Garden and the Rose Garden are certainly a delight, the highlight is undoubtedly its tranquil Japanese Garden. Here you will find bridges, pagodas, and waterfalls, as well as a traditional tea house, all set around three ponds stocked with koi carp.
5. Fort Worth Museum of Modern Art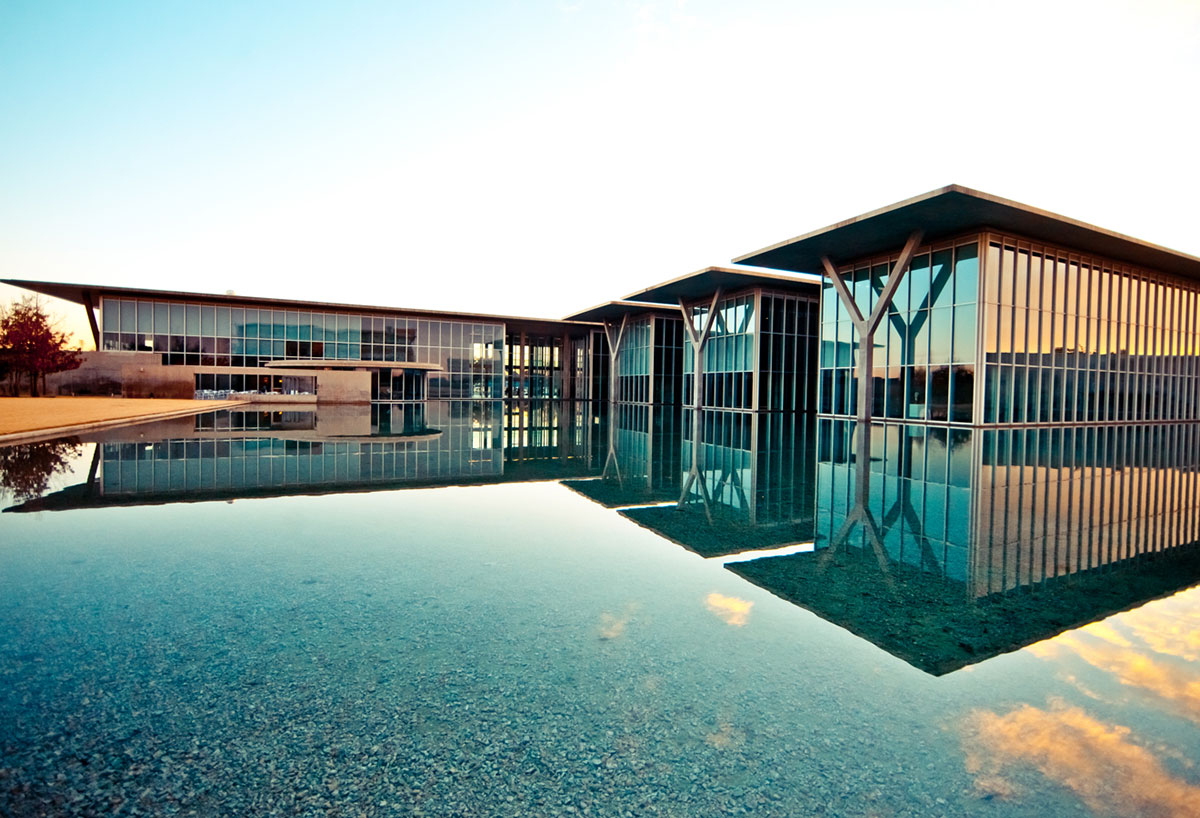 The wonderful Fort Worth Museum of Modern Art houses a colossal collection of 3,000 contemporary and modern artworks. Located in the city's Cultural District, it displays many amazing paintings, photographs, and sculptures, focusing on the post-WWII era.
Opened in 1892, the museum now occupies a building of breathtaking beauty that exhibits striking modern architecture.
There are plenty of magnificent galleries within its five beautiful pavilions to explore that impressive house works of art by such famous figures as Francis Bacon, Pablo Picasso, and Andy Warhol.
The museum also has a lovely sculpture garden to stroll through, offering fabulous photos of its building reflected in the surrounding ponds.
6. Kimbell Museum of Art
One of the most popular places to visit in Fort Worth, with locals and tourists alike, is the exquisite Kimbell Museum of Art. Also located in the city's Cultural District, its small but impressive collection of art is a delight to read, and even the modern museum building is a critically acclaimed architectural marvel.
Named after Fort Worth businessman and art collector Kay Kimbell, its captivating collection includes astonishing works of art from Matisse and Michelangelo to El Greco, Rembrandt, and Van Gogh.
Almost as impressive as all the phenomenal paintings and sculptures are the brilliant building itself, unique in design. Thanks to its skylights, its elegant galleries are always bathed in natural light, which contributes to the attractive atmosphere of the museum.
7. Texas Motor Speedway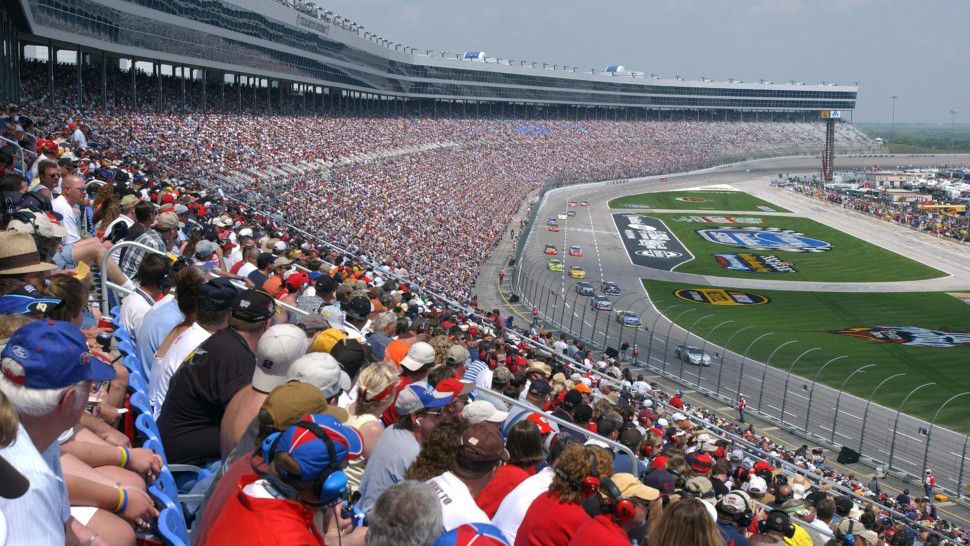 If you are looking for an exhilarating experience when in Fort Worth, there is nothing better than going to see a race at Texas Motor Speedway. The modern speed circuit hosts a host of exciting events throughout the year, including the NASCAR Cup Series and the IndyCar Series.
Opened in 1996, the extraordinary racing circuit has a quadruple oval layout with tight, banked corners that add excitement. In addition to its roaring races and numerous NASCAR competitions, the track also occasionally hosts a Monster Trucks show or motocross race at its gravel facility.
In addition to watching an epic race, you can take an unforgettable ride around the circuit in a race car.
8. Fort Worth Zoo
Located just a ten-minute drive southwest of the city center is one of its main tourist attractions: the fantastic Fort Worth Zoo. It is a fun and familiar place with an incredible variety of native and exotic animals, with a huge collection that exceeds 7,000 specimens.
Typically ranked as one of the best zoos in the country, its extensive exhibits house everything from lions and tigers to bears, gorillas, and orangutans. As well as seeing them up close and personal, you can also learn all about these wonderful mammals and their natural habitats through their enchanting exhibits.
In addition to the magnificent Texas Wild areas and the exceptional Australian Outback, the zoo is also known for its successful flamingo breeding colony and its two types of rhino species.
9. Amon Carter Museum of American Art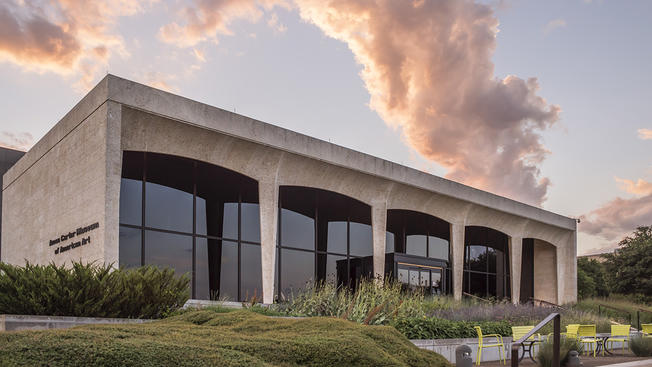 Another of the great museums in the Cultural District is the impressive Amon Carter Museum of American Art. Its extensive galleries house an astonishing collection of some 150,000 works of art, ranging from drawings and sculptures to paintings, photographs, and prints.
Named for the successful oilman and Texas art collector Amon Carter, it was created in 1961 and initially focused on depictions of the Old West in American artwork.
Although the magnificent works of Frederic Remington and Charles M. Russell continue to feature prominently, the museum's scope has expanded considerably since those early days. Now you can find fascinating modernist pieces and fine art photography alongside phenomenal portraits and landscapes of the American Old West.
10. Office of Engraving and Printing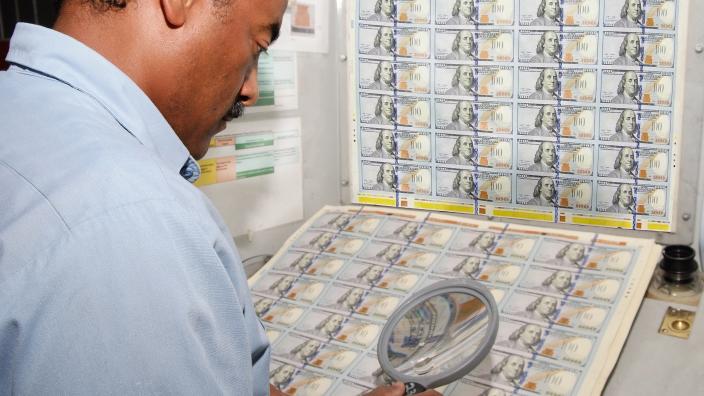 One of only two such places in the entire United States is the Bureau of Engraving and Printing, where much of the nation's money is printed.
Situated on the city's northern outskirts, this heavily guarded facility boasts magnificent tours that offer an interesting insight into the history, design, and production of American paper money.
Due to demand for increased production, the Fort Worth facility was founded in 1987 to supply new banknotes to the western United States.
On the self-guided tour, you can learn about the intricate art of coin-making and see presses in action and an old engraving bench. In addition to its interactive exhibits, there is a movie to watch on the history of the dollar and a souvenir shop that sells uncut coin sheets that you can stop at.
11. Fort Worth Herd
No visit can be complete in Cowtown without seeing the fantastic Fort Worth herd. Twice a day, cowboys lead the small herd of Texas Longhorns cattle through the streets of the Stockyards National Historic District in what is a historically accurate and authentic experience.
Seeing the Old West come to life before your eyes is a jaw-dropping experience as cowboys dressed in authentic clothing lead the majestic creatures with their massive horns through the historic area.
After watching the driving, you can visit the cows in their pen and chat with the cowboys who take care of them. In addition, the picturesque streets of the Stockyards are very pretty and pleasant to walk around, as the charming district and its merry flock are only a ten-minute drive north of the center.
12. National Museum of the Cowgirl
In the city's cultural district is the National Cowgirl Museum, which offers a fascinating insight into women's lives in the Wild West. Through interactive exhibits and engaging artifacts, you can learn all about the often overlooked artists and educators, ranchers, and rodeos that shaped the spirit and culture of the American West.
Since its opening in 1975, its captivating collection has grown and now includes everything from works of art and memorabilia to photographs, prints, and rare movie footage.
Informational exhibits on big-name figures like Sacagawea, Annie Oakley, and Georgia O'Keeffe can be found in its Hall of Fame. With some magnificent sculptures, a well-stocked souvenir shop, and even an electric bronco to try, the National Cowgirl Museum is well worth it.
Frequently Asked Questions: Best & Fun Things To Do In Fort Worth
What is Fort Worth best known for?
Although nicknamed Cowtown for its deep roots in the cattle ranching industry, Fort Worth boasts a rich and diverse cultural history. Not only is it home to the celebrated Stockyards National Historic District, it's also full of Old-West-themed entertainment and shopping
Is Fort Worth Safe?
With 100 being the safest on the crime index, Fort Worth ranks as an 11. That makes Fort Worth safer than only 11% of the cities in the nation. The crime rate per 1,000 residents is 5.26 for violent crimes, and 33.17 for property crimes, making the crime rate 38.42 per 1,000 residents total.
Is Dallas or Fort Worth safer?
The crime index for Fort Worth is 11, meaning the city is safer than just 11% of U.S. cities. Property crime is similar to Dallas in that there are approximately 32.29 crimes per 1,000 residents (again, compared to 25.63 for Texas and 24 for the national average).
Is Fort Worth Good for singles?
Though part of the Dallas-Fort Worth metro, this Texas city has plenty to offer on its own. With affordable housing, access to great jobs, and cool places to eat, drink, and shop, Fort Worth is a top spot for singles and young professionals looking for somewhere fun to live!
Is it better to live in Dallas or Fort Worth?
Fort Worth is known to be more casual and easy-going than Dallas, has less traffic and is easier to navigate. Dallas tends to be more expensive, urban and busy. Most visitors and residents don't have the same "Texas feel" in downtown Dallas as they might in Fort Worth.
Are the Fort Worth Stockyards safe?
Fort Worth Stockyards & surrounding safe to walk at night? Yes, the immediate area surrounding Billy Bob's is safe at night. There are only a couple of hotels that are within walking distance: The Stockyards Hotel and the Hyatt Place. Don't venture too far away from the immediate area of the Stockyards.
Related Searches:
Unique Things To Do In Fort Worth
Things To Do In Fort Worth This Weekend For Couples
What To Do In Fort Worth Today
Fun Things To Do In Fort Worth For Adults
Things To Do In Fort Worth At Night
Things To Do In Fort Worth With Kids
Cheap Things To Do In Fort Worth
Museums In Fort Worth
25 Best Things To Do In Pittsburgh, Pennsylvania 2022
20 Best Things to Do in Raleigh, North Carolina 2022
15 Fun Things To Do In Daytona Beach, Florida 2022
15 Best Things to Do in Key West: Top-Rated Attractions 2022