25 Best Things To Do In Pittsburgh, Pennsylvania 2022
Pittsburgh, Pennsylvania's second-largest city, is a great weekend destination, home to famous museums, scenic parks, free attractions, great restaurants, unique wedding venues, and a vibrant performing arts scene.
Visit the Carnegie Museum of Art, explore the National Aviary, see the Frick Art and Historical Center, view the collection at the Andy Warhol Museum, and take a romantic stroll in Schenley Park. The best things to do with kids in Pittsburgh, PA, include the Pittsburgh Zoo and PPG Aquarium, the Carnegie Science Center, and the Carnegie Museum of Natural History.
1. Carnegie Museum of Art
The Carnegie Museum of Art is a dynamic, contemporary art museum featuring a collection of more than 30,000 objects in a spectrum of art forms, ranging from painting and sculpture to decorative arts, design, film, and video.
One of Pittsburgh's top attractions, the Museum explores the role of art and artists in society. It tackles social issues through many permanent and traveling exhibitions, art programming, and publications.
Many programs are available for visitors of all ages and levels, from classes, workshops, and teacher-led tours to community-based educational programs.
Address: 4400 Forbes Avenue, Pittsburgh, PA
2. Carnegie Museum of Natural History
The Carnegie Museum of Natural History is dedicated to inspiring and educating the public about the natural world and human cultures.
Located on Forbes Avenue in the Oakland neighborhood, the Museum was founded by industrialist Andrew Carnegie and is ranked one of the country's top five natural history museums. The Carnegie Museum of Natural History is one of Pittsburgh, Pennsylvania's best things to do.
The Museum features more than 10,000 specimens on display in the 20 galleries and more than 20 million specimens cataloged in online databases in the Museum's extensive research library.
World-renowned exhibits include the "Dinosaurs in Their Time" exhibit, featuring the third most extensive collection of dinosaurs assembled and exhibited in the country.
The Carnegie Museum of Natural History also offers a variety of educational and community outreach programs for students of all ages.
Address: 4400 Forbes Avenue, Pittsburgh, PA
3. The National Aviary, Pittsburgh, Pennsylvania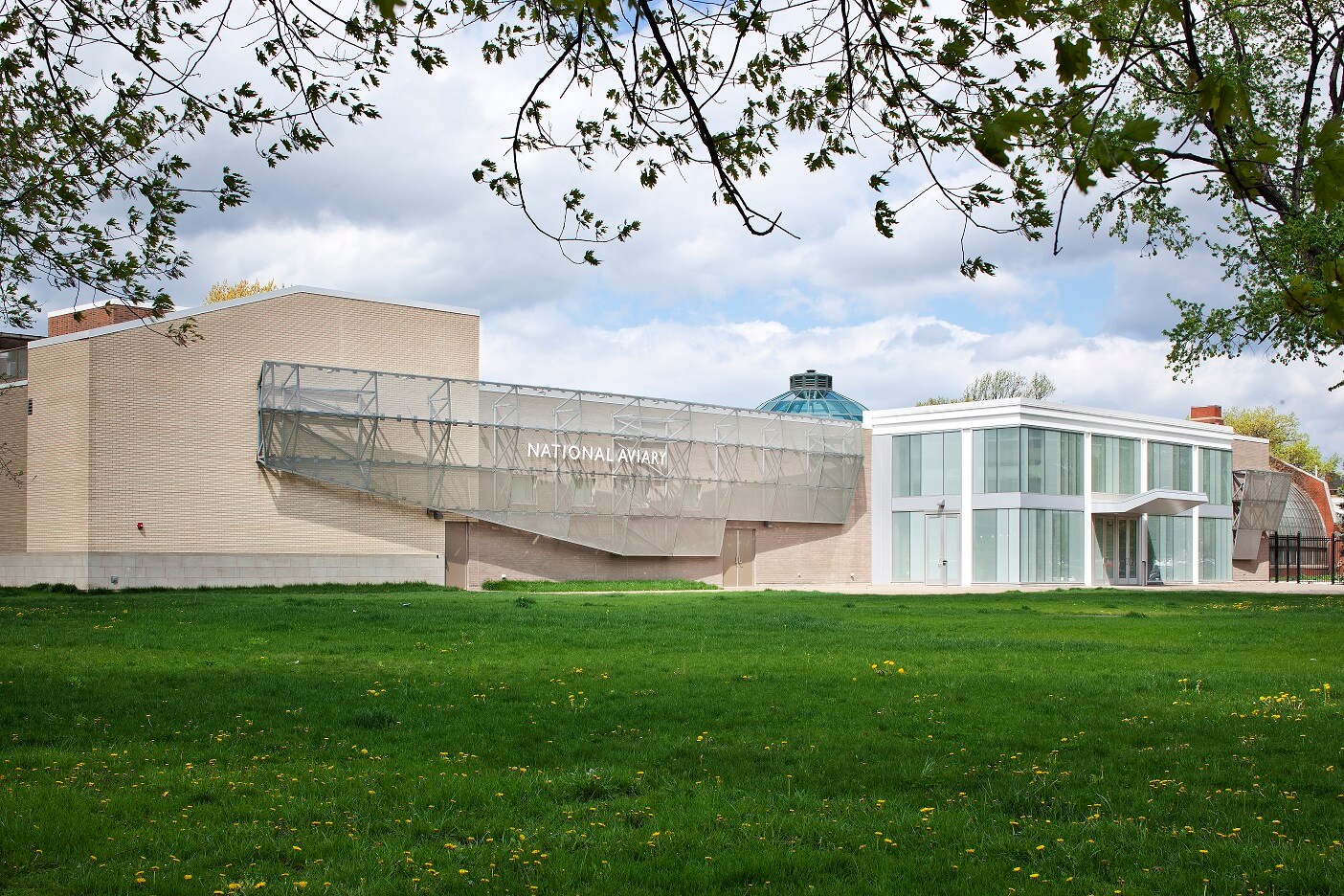 Located on the historic North Side of Pittsburgh, the National Aviary is one of the most important bird sanctuaries in the country. It is home to more than 500 of 150 different species worldwide, many of them threatened or endangered in nature.
The National Aviary features extensive interactive exhibits that visitors can walk through to allow for intimate interaction with free-flying birds and unique opportunities to hand-feed and meet many rare species.
If you're wondering what to do in Pittsburgh with kids, this is a great place to visit. The National Aviary also houses the Department of Conservation and Field Research that studies the impacts of the human population on birds and the environment through conservation and biodiversity programs.
It also offers a variety of educational programs for students of all ages, including field trips, summer camps, and workshops.
Address: 700 Arch Street, Pittsburgh, PA
4. Carnegie Science Center
The award-winning Carnegie Science Center inspires and entertains visitors worldwide by connecting science and technology with everyday life.
Located along the banks of the Ohio River, the Center features a variety of popular attractions, including the newly built Buhl Digital Dome, the Omnimax Ranges Theater, an authentic Cold War-era submarine, the USS Requin, and Rotoworld, the most significant permanent in the world. Robotics exhibition.
Explore hundreds of little historic local landmarks at the Miniature Railroad & Village, brave kinetic energy like a human yo-yo at Highmark SportsWorks, or head into space at SpacePlace, a replica of the International Space Station.
Address: One Allegheny Avenue, Pittsburgh, Pennsylvania
5. Frick Art & Historical Center
Surrounded by landscaped gardens in Pittsburgh's East End, the Frick Art & Historical Center showcases the refinement of the Gilded Age through a curated collection of fine art and decorative artifacts, vintage cars, and carriages.
Donated by Helen Clay Frick, daughter of industrialist and art collector Henry Clay Frick, the Center has an art museum, an admirable collection of fine arts, and a house museum, which offers the public a glimpse of the Intimate life of the Frick family, a century ago.
The Automobile and Carriage Museum houses the Frick family's collection of automobiles and carriages and delves into the history of western Pennsylvania's early automobile enthusiasts and manufacturers.
Address: 7227 Reynolds St, Pittsburgh, Pennsylvania
6. Heritage Trail of the Three Rivers
The Three Rivers Heritage Trail is a popular 24-mile-long riverfront trail in Pittsburgh. The trail segments follow the banks of all three Pittsburgh rivers and through different neighborhoods, passing various businesses, attractions, and parks.
The multi-use trail is popular with hikers, cyclists, and skaters and is used for recreation and to promote a healthy lifestyle and safe travel. Along the route are signs marking essential places and buildings, historical events, and local wildlife.
The Three Rivers Heritage Trail is connected to other trail networks, such as the Erie-to-Pittsburgh Trail, the Great Allegheny Passage, and the Pittsburgh-to-Harrisburg Main Line Canal Greenway.
7. Pittsburgh Zoo and PPG Aquarium
The Pittsburgh Zoo and PPG Aquarium house animals represent more than 400 species, of which 22 are critically endangered. Located in Highland Park, the Zoo and Aquarium sit on 77 acres (31 ha) of parkland that feature a variety of habitats and ecosystems for the facility's animals to thrive, including the African savanna, PPG Aquarium, Forest Asian, and bears.
To foster active lifelong connections between animals and people, the zoo and aquarium offer various educational programs and conservation projects to educate and inspire visitors to take an interest in the natural world, including nights at the zoo, teen programs, and exclusive wildlife academy.
Address: 7340 Butler St, Pittsburgh, Pennsylvania
8. The 'Burgh Bits & Bites Food Tour
Experience the city of Pittsburgh on fun-filled food tastings and historical walking tours, exploring the rich history and culinary delights of Steel City.
Visitors can choose from a variety of tours: the Strip Market Market Tour is where you can discover a melting pot of ethnic restaurants intertwined with specialty shops and street vendors selling local produce.
Bloomfield is home to Pittsburgh's Little Italy, where you can savor the delicious flavors of Italian delicacies from specialty shops, delis, and restaurants, and Northside/Former Allegheny City offers cooking samples from some of Pittsburgh's best local small businesses. Tours can be enjoyed in a group or privately and must be booked in advance.
9. Heinz Hall for the Performing Arts
Heinz Hall for the Performing Arts is home to the Pittsburgh Symphony Orchestra. It features a calendar of musical experiences and other events at the highest expression level throughout the year.
Directed by Music Director Manfred Honeck, the Pittsburgh Symphony Orchestra presents more than 200 performances a year and Pittsburgh Youth Symphony Orchestra.
If you're looking for ideas for a romantic date in Pittsburgh, catch a performance at the Heinz Hall for the Performing Arts. Located in the Pittsburgh Cultural District, Heinz Hall has more than 2,700 seats for audiences worldwide, a beautiful Garden Plaza, which features a waterfall and a water sculpture.
It also has the elegant Mozart room for special events and the Garden Café, where customers can enjoy lunch throughout the week. Next reading: water parks in PA
Address: 600 Penn Ave, Pittsburgh, Pennsylvania
10. Pittsburgh Tours and more
Pittsburgh Tours & More offers visitors a wide range of tours that highlight the best the city has to offer, from food and beer tours to movies, sports history, and winery tours.
These fantastic tours show parts of the region for residents and tourists and benefit local nonprofits by donating a percentage of ticket sales.
Popular tours include "Lights, Camera, Pittsburgh," which explores areas of the city that have been featured in famous movies, such as "The Dark Knight Rises" and "Flashdance"; "A Taste of Pittsburgh," which celebrates the city's burgeoning food culture; and the "City of Champions," which takes visitors on a historical journey through the sports venues of Pittsburgh.
Dampen your whistle on a popular brewery tour, including visits to Church Brew Works and Penn Brewery, among others. Private and custom times are available, and all excursions must be booked in advance.
11. Historic Market Square, Pittsburgh, Pennsylvania
The historic Market Square rests in the Center of downtown Pittsburgh and is the beating heart of the district. Renovated, renovated, revitalized, the market is a hive of activity and is home to many restaurants, cafes and bars, eclectic boutiques, and quirky shops.
Once home to the city's first courthouse, jail, and newspaper, the Pittsburgh Gazette, today the Plaza draws locals and visitors to enjoy the vibrant energy, dine at one of the many restaurants around the square, and relax with friends.
The Plaza also hosts some events throughout the year, such as the best Farmers Markets in the region and the annual Night of Light, which kicks off the Christmas season.
Address: 23 Market Square, Pittsburgh, Pennsylvania
12. Sienna In The Plaza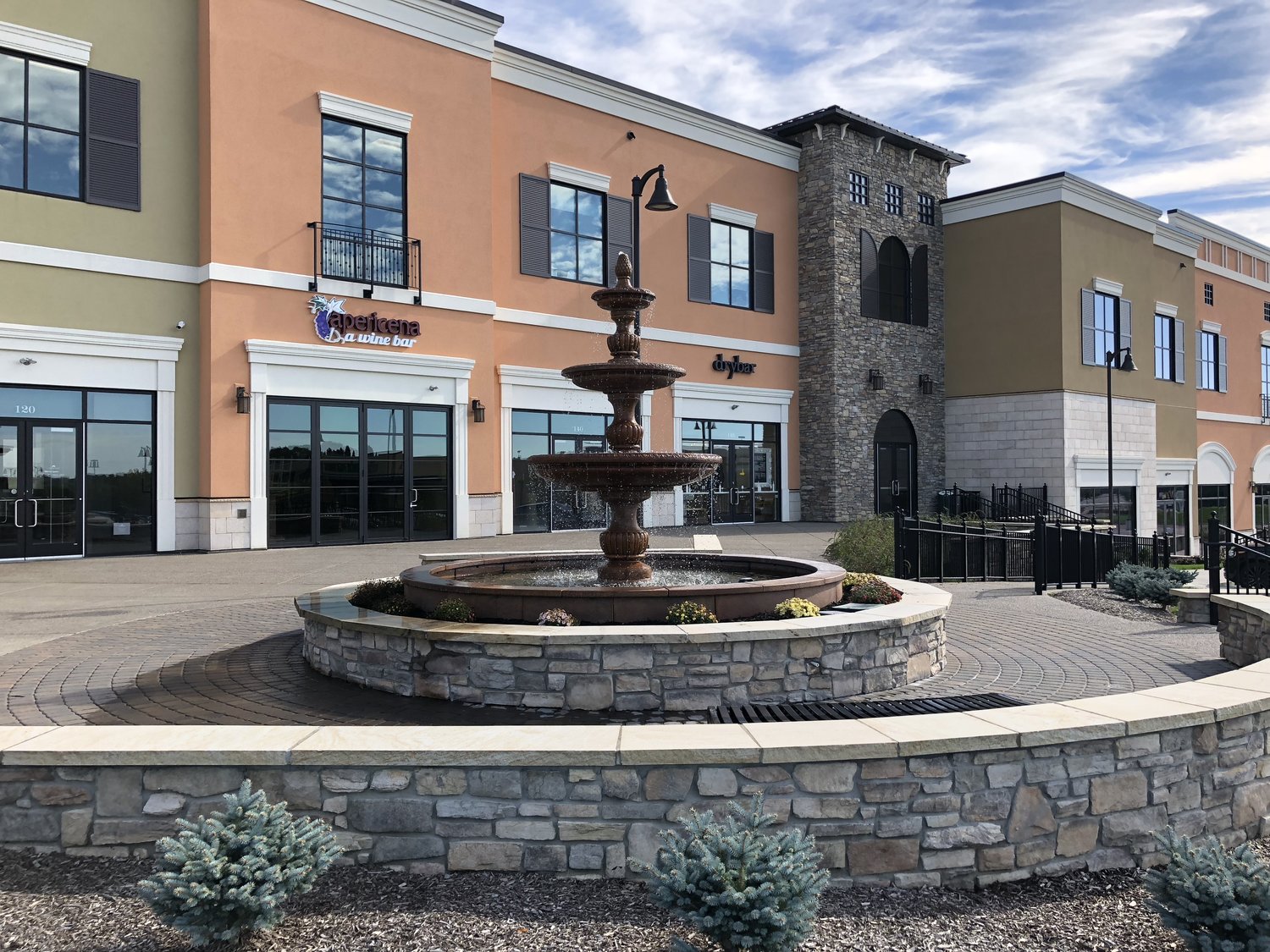 Sienna On The Square is a romantic, sophisticated, and laid-back neighborhood restaurant where diners enjoy authentic Italian food in a casual and welcoming atmosphere.
Located in the vibrant Market Square of downtown Pittsburgh, adorned with rustic and elegant decor, Sienna On The Square offers a creative menu of traditional Italian dishes with a modern twist.
Created by award-winning chef Matthew Porco, the menu offers delicacies such as fresh antipasti dishes, handmade pasta including signature gnocchi, beautifully prepared lunches and dinners, Italian meat, chicken and seafood, and sweet desserts.
A curated wine list accompanies the menu with wine by the glass and bottle and imported spirits, craft beers, and specialty handcrafted cocktails.
Address: 22 Market Square, Pittsburgh, Pennsylvania
13. Schenley Park, Pittsburgh, PA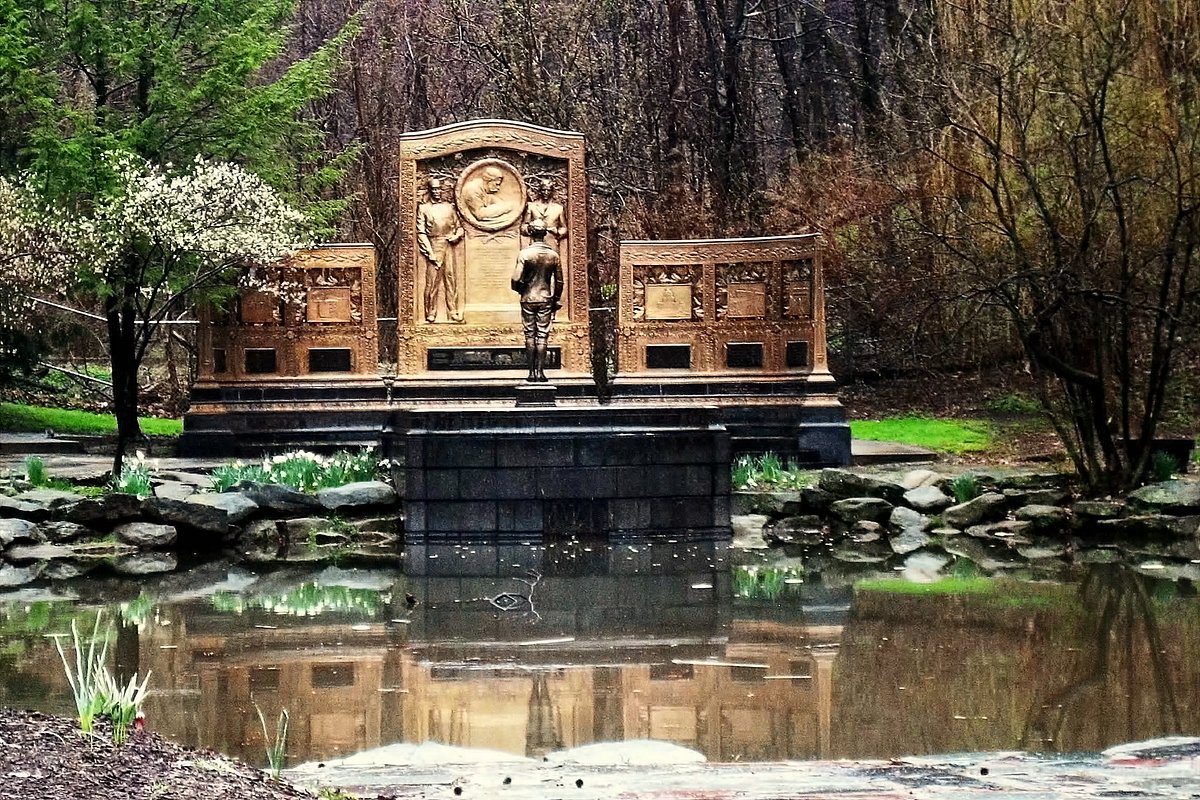 Schenley Park is an urban oasis in the heart of Oakland. Established in 1889 by heiress Mary Schenley for the public to enjoy the great outdoors, the civic park encompasses more than 450 acres of beautiful natural scenery, trails, and forests.
In addition to hiking and biking trails, the park is home to the Schenley Oval Sportsplex, which offers ice skating in the winter and swimming in the summer months. Visitors to the park can enjoy outdoor concerts at the Phipps Conservatory, lunch at Cafe Schenley Park. And a round of golf at Bob O'Connor Golf Course.
The park also hosts several major annual events throughout the year, such as the Vintage Grand Prix and the Pittsburgh Race for the Cure.
Address: 45 South 23rd Street, Suite 101, Pittsburgh, Pennsylvania
14. Great Escape Room
It all started in China, which once started in a virtual online room, turned into a real Escape the Room game.
The interactive game is played with ten people locked in a room where to escape, and they must use their brains in the form of creative thinking and trivia knowledge. Since then, the game has spread throughout the United States.
The Great Escape Room Pittsburgh is the city's first Escape the Room game. Located in The Pittsburgher (The Lawyer's) building on Forbes Street, you can lock yourself in the Sherlock Holmes Library, your game room, or an operating room where you need to have heart surgery.
Filled with brainteasers, puzzles, and gadgets, you and your teammates will have 60 minutes of isolation to solve all the puzzles that will break free and escape the room. Don't worry. Even if you don't solve the game, you can talk about strategy with your friends over a few beers.
Address: 428 Forbes Ave # 001, Pittsburgh, PA 15219
15. The Commoner
The Commoner is a polished tavern-style restaurant located in Kimpton's new Hotel Monaco Pittsburgh, paying homage to Steel City's industrial past with modern, industrial-style interiors and a menu to match.
The menu features traditional dishes like steak and beer tart, smoked short ribs, and skillet scallops, with exciting sides like spicy broccoli, duck fat potato wedges, and curried peanut roasted carrots.
A great bar designed with legendary Pittsburgh sports fans in mind serves a variety of signature cocktails, craft, imported beers, and various wines worldwide. A cozy sidewalk cafe? And the Commoner Corner takeout counter serves breakfast and lunch.
Address: 458 Strawberry Way, Pittsburgh, Pennsylvania
16. Black pudding Pittsburgh
Morcilla is a small Spanish restaurant in Pittsburgh's Lawrenceville neighborhood, nestled in a narrow room with exposed brick walls, mood lighting, warm woods, and traditional hams hanging over the counter.
Chef Justin Severino offers an extensive menu with many pintos, croquettes, montaditos, and plates. All dishes are easily paired with Spanish wines by the bottle or glass, Spanish draft cider, and great cocktails on tap.
If you are coming with the family, go for a large plate of pork roast. The best deal, and the chance to try a little of everything, is to go for a four-course family dinner.
Address: 3519 Butler St, Pittsburgh, PA 15201
17. Frick Park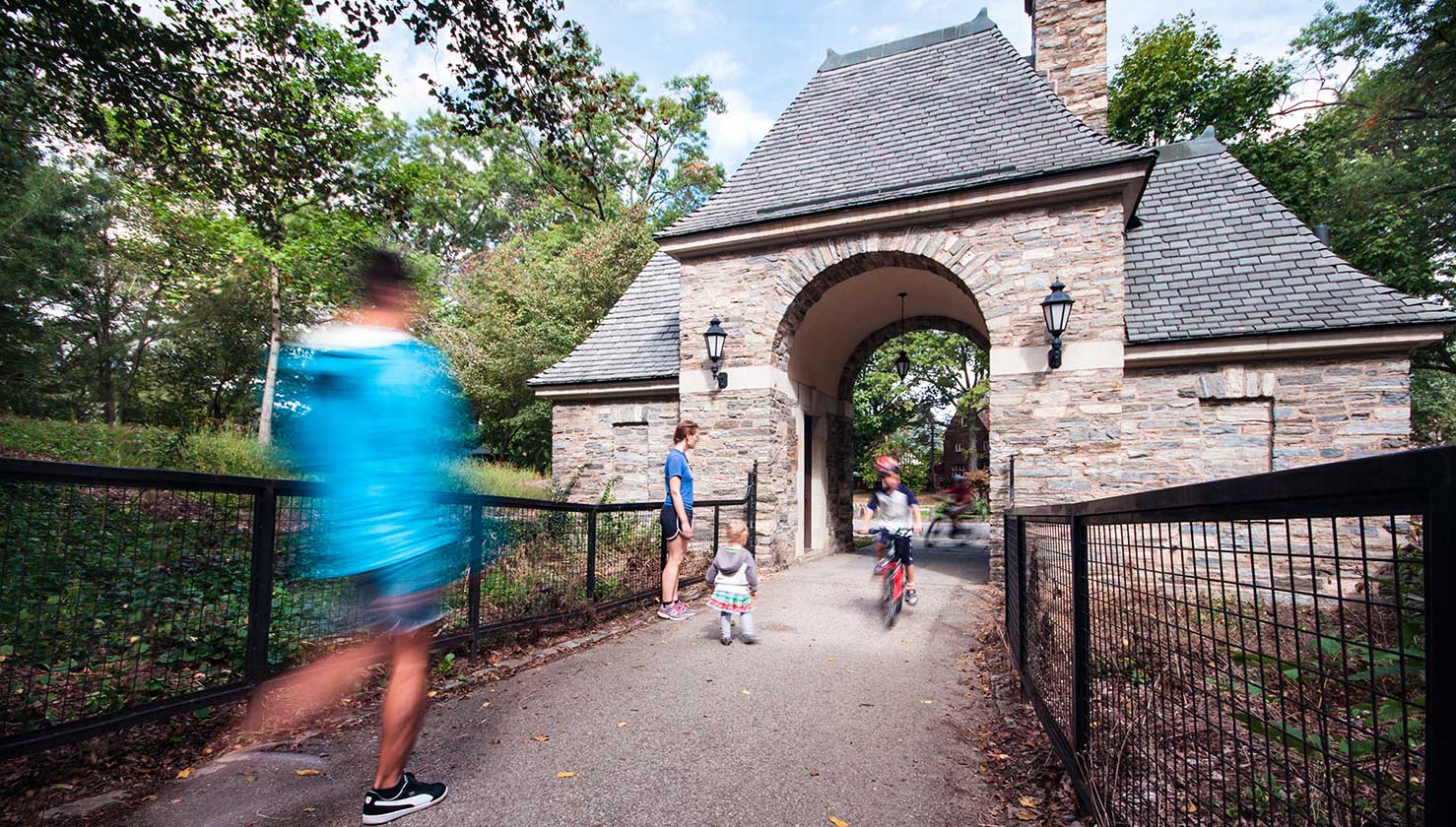 Spanning 644 acres from its northern borders at Point Breeze to the Monongahela River, Frick Park is Pittsburgh's largest regional park.
Bequeathed to the city in 1919 by Henry Clay Frick, Frick Park features a beautiful landscape of wooded parkland tangled with extensive trails that run along the park's steep valleys and forested slopes.
An ideal getaway from the hustle and bustle of the city, the park is home to hundreds of species of birds, making it a bird-watching enthusiast's delight.
The park also has a variety of recreational facilities, such as clay tennis courts, baseball fields, a bowling green, and an environmental center where visitors can learn about local nature and a children's playground.
Address: 45 South 23rd Street, Suite 101, Pittsburgh, Pennsylvania
18. Cure
The Cure is a pleasant neighborhood restaurant owned by Chef Severino, serving a secret menu of Mediterranean food created from local ingredients.
With the restaurant's vision reflecting western Pennsylvania resorts and its local farms, the dinner menu features dishes such as fresh oysters, sockeye 'Salumi di mare,' arctic charcoal, and swordfish as well. Like handmade kinds of pasta and entrees. It is made of various meats, chicken, and vegetables.
Desserts include treats like papaya cream cake and dark chocolate souffle. Cake. An elegant wine list features a range of whites, reds, and sparkling wines from around the world, as well as imported spirits, whiskeys and beers, and craft cocktails.
Address: 5336 Butler Street, Pittsburgh, Pennsylvania
19. Franktuary, Pittsburgh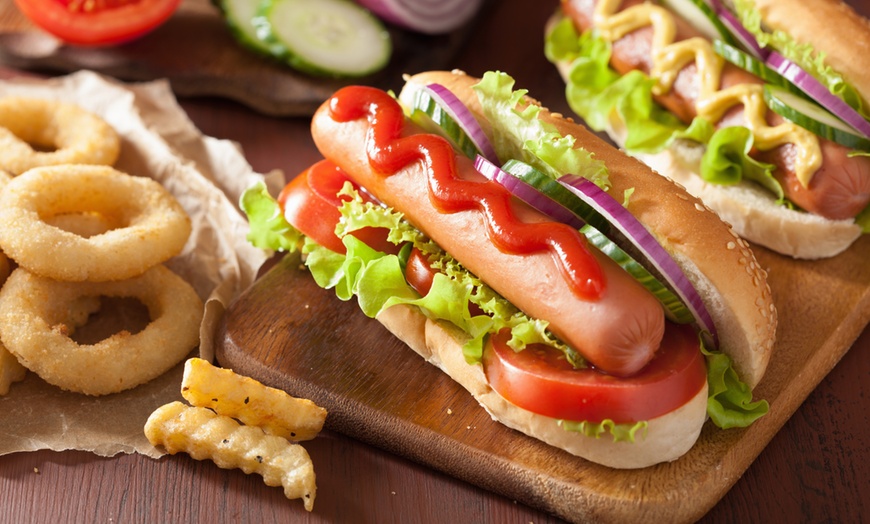 Franktuary is an award-winning restaurant famous for its excellent food and its relaxed, informal atmosphere. Franktuary serves a farm-to-table menu that focuses on fresh, sustainable cuisine made with locally sourced farm produce and ingredients.
The menu features a variety of sausages made from grass-fed beef, pork, or chicken, served with various sauces, including homemade tomato sauce and sides such as crunchy salads, sweet potato fries, falafel balls, and chili. Drinks include signature cocktails, bottled beer, and a selection of wines.
Address: Lawrenceville: 3810 Butler Street
20. City Brew Tours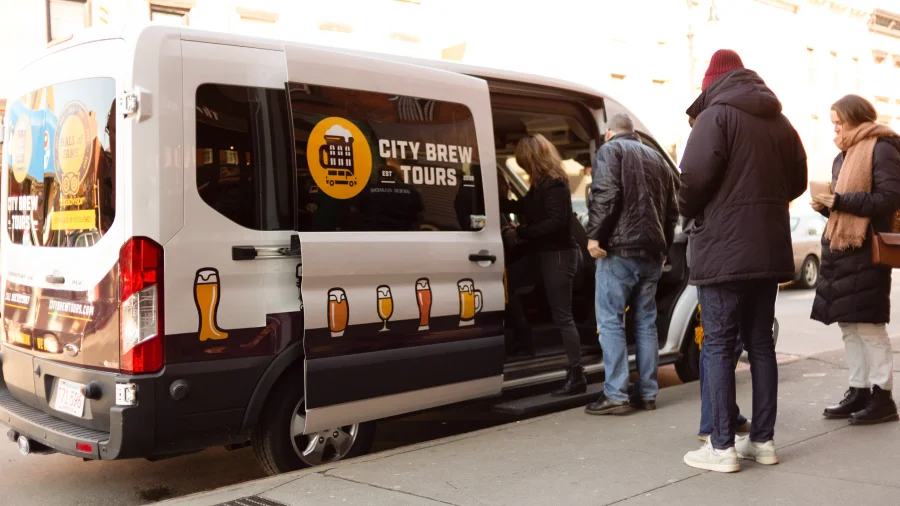 City Brew Tours offers an exclusive look at Pittsburgh's favorite breweries. On a five-hour-long tour, you'll cross bridges and pass tunnels that lead from brewery to brewery while your knowledgeable guides tell you stories of the history of craft beer in Steel City.
You'll visit three to four of Pittsburgh's best breweries and savor 15 different craft beers. You'll also enjoy a gourmet beer paired meal and learn how to pair the right food with the right beer.
At each brewery, you will have the opportunity to see the beer-making process and learn about the history of each brewery and its challenges. But above all, you will taste some delicious beers. You can choose from the Original Brew Tour, the After Hours Brew Tour, and the Sip of Pittsburgh Tour.
Address: 112 Washington Pl, Pittsburgh, PA 15219
21. Tako
In Mexico, what was once modest street food became a palette for experimenting with flavors and ingredients at Tako, a trendy restaurant in downtown Pittsburgh.
Whimsical décor, soft lighting, and a massive mural of an octopus on the wall create an urban atmosphere that attracts lovers of local fashion and tacos.
The food is an open interpretation of tacos, which come with steak, duck confit, and just about anything else. There's also Hawaiian poke, Tex-Mex melted cheese, Korean tacos, make-your-own guacamole, and plenty of margaritas to go with it.
They have 250 tequilas and 100 mezcals to choose from, the indie rock music is fantastic, and everyone is having fun.
Address: 214 6th St, Pittsburgh, PA 15222
22. Dinette, Pittsburgh PA
Casual, laid-back, and laid-back, Dinette is a family-friendly East Liberty restaurant that focuses on fresh, laid-back food. Led by Chef Sonja J Finn, whose premium attitude translates into stellar menu selections, the open kitchen exudes warmth and energy, producing a menu of daily-changing entrees, entrees, and wood-fired pizzas.
Vegetables and herbs come from the restaurant's picturesque rooftop garden, home to fresh tomatoes, arugula, shishito peppers, cucumbers, herbs, and figs. Dinette offers a range of 20 great value wines available by the glass or bottle, as well as sparkling wine, beer, and soft drinks.
Address: 5996 Center Avenue, Pittsburgh, Pennsylvania
23. Mattress Factory
Founded in 1977, the Mattress Factory is a contemporary art museum and experimental laboratory featuring site-specific installations featuring art accessible in room-sized settings created by resident artists worldwide.
The mattress factory houses several continuous and permanent installations, including 'Trespass,' 'Ash,' 'Music for a Garden,' and 'Repetitive Vision.' It is a pioneer among museums in the world of social media.
Along with its unique gallery exhibits, Mattress Factory offers year-round educational programming for adults and children, including community workshops, artist talks, summer camps, and art-based educational partnerships with local schools.
Address: 500 Sampsonia Way, Pittsburgh, Pennsylvania
24. Pittsburgh Glass Center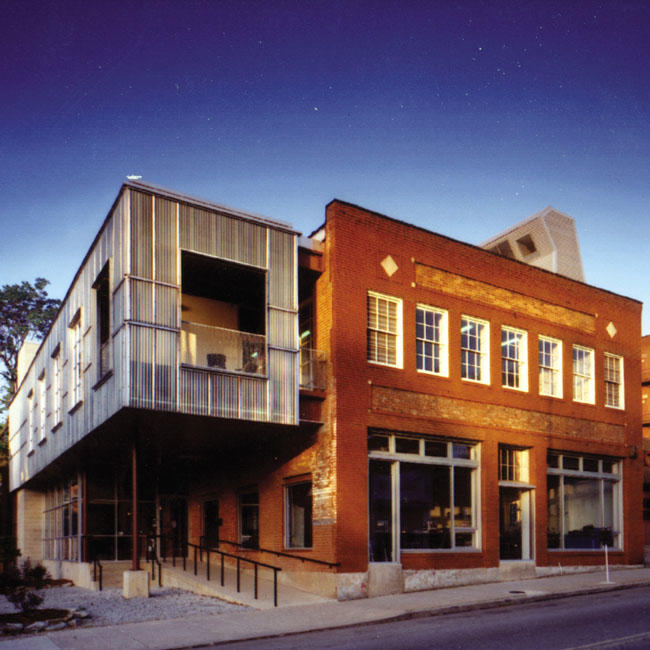 The Pittsburgh Glass Center is a gallery, glass studio, and public access school dedicated to teaching, creating, and promoting studio glass art.
Located in the Amistad/Garfield neighborhood of Pittsburgh's East End, the Center is open to the public for self-guided and docent-led tours, including glassblowing demonstrations, meeting the artists, and seeing them at work. And hands-on glass-making activities.
The Center offers a variety of educational classes and workshops for all ages and exhibits works by famous glass artists such as Paul Joseph Stankard, Dante Marioni, and Cesare Toffolo.
Address: 5472 Penn Avenue, Pittsburgh, Pennsylvania
25. Randyland
Randyland is the artist's home, Randy Gilson, and features a variety of public art exhibits in and around the property.
Located in the Mexican War Streets district on Pittsburgh's Northside, Randyland is open to the public to enjoy and features bright and colorful paintings, sculptures, and designs by renowned artists.
Address: 1501 Arch Street, Pittsburgh, Pennsylvania
Frequently Asked Questions: Best Things To Do In Pittsburgh
What is Pittsburgh famous for?
Pittsburgh is known both as "the Steel City" for its more than 300 steel-related businesses and as the "City of Bridges" for its 446 bridges. The city features 30 skyscrapers, two inclined railways, a pre-revolutionary fortification and the Point State Park at the confluence of the rivers.
Is it worth visiting Pittsburgh?
Pittsburgh is the best of the Rust Belt: a city whose successful reinvention has made it a world-class destination full of sports, art, great food, and some of the most beautiful nature in Pennsylvania. What's more, Pittsburgh is affordable, has temperate summers, and is known for its friendly and sincere residents.
How much does it cost to ride the Duquesne Incline?
Both inclines cost $5 roundtrip with certain discounts for children and senior citizens. Tickets can be purchased at the upper or lower station for both inclines. The Monongahela Incline will accept credit cards, but the Duquesne Incline is exact cash only.
Is Pittsburgh safer than Philadelphia?
Neither Pittsburgh nor Philadelphia are known for their high safety rating but one of the benefits of living in Pittsburgh is it's a bit safer than Philadelphia. The violent crime rate is lower in Pittsburgh but the property crime rate in Philadelphia versus Pittsburgh is about the same.
Is Pittsburgh Downtown safe?
Downtown Pittsburgh is very safe during the day and most of the time people are walking around all over the place. In the city, tourists should avoid the Hill District, and be careful in the north side as there are plenty of attractions and things to see, but it is not a very safe place especially after dark.
Is Pittsburgh beautiful?
Pittsburgh promises some of the most breathtakingly beautiful views in the world. Stand a top Mount Washington for one of them. Or, feel awe-inspired at the sight of the city as you emerge from the Fort Pitt Tunnel. No other skyline in the world can compare to the view of Pittsburgh from Mount Washington.
Related Searches:
Things To Do In Pittsburgh This Weekend
Things To Do In Pittsburgh For Couples
Things To Do In Pittsburgh During Covid
Things To Do In Pittsburgh Today
Hidden Places In Pittsburgh
Things To Do In Pittsburgh In July
Free Things To Do In Pittsburgh
Things To Do Near Me
20 Best Things to Do in Raleigh, North Carolina 2022
15 Fun Things To Do In Daytona Beach, Florida 2022
15 Best Things to Do in Key West: Top-Rated Attractions 2022
15 Best Hotels in Branson, MO: Ultimate Guide 2022