24 Best Things To Do In Gatlinburg, Tennessee 2022
Gatlinburg is a thriving city nestled in a valley in the Great Smoky Mountains. Picturesque and historic, it is a common stopping point for travelers in the eastern United States and is an ideal base for exploring the Great Smoky Mountains National Park.
Gatlinburg, Tennessee, has a host of hotels, motels, cabins, restaurants, shops, and tourist attractions, emphasizing family fun and outdoor activities in the Great Smoky Mountains.
1. Great Smoky Mountains National Park
The Great Smoky Mountains National Park is the most visited national park for its ancient mountains, the diversity of plant and animal life, and the remnants of Southern Appalachian mountain culture.
Highlights include Cades Cove, wildflowers, and hiking. Cades Cove is a valley surrounded by mountains. A one-way loop road takes visitors through the cove for 11 miles.
Only bicycles and pedestrians are allowed on the loop road on Wednesdays and Saturdays until 10 AM from early May to late September. Otherwise, cars are allowed. White-tailed deer, black bears, and coyotes, among other animals, can be seen in the area.
The park has 1,500+ flowering plants, more than any national park in North America. The flowers bloom all year round. Hiking can also be enjoyed throughout the year. More popular hikes are Charlies Bunion, Alum Cave Bluffs, Andrews Bald, Rainbow Falls, and Chimney Tops.
Address: 107 Park Headquarters Road, Gatlinburg, TN37738
2. Gatlinburg Scenic Lookout
The Gatlinburg Scenic Lookout is a stopping place on the Gatlinburg Bridge with staggeringly beautiful views and the surrounding Great Smoky Mountains.
The lookout's majestic mountain and valley views make it a popular spot for photographers and for locals and visitors who come to see the stunning sunsets.
Lucky visitors may spot wild bears and turkeys in the nearby landscape or the parking lot itself. Depending on traffic, the Gatlinburg Scenic Lookout is a 15-30 minute drive from downtown Gatlinburg and is a free attraction.
3. Gatlinburg Skylift
The Gatlinburg Skylift has been transporting tourists up the side of Crockett Mountain since the 1950s. Built to resemble a chairlift, this ride takes five to six minutes to climb the 1,800-foot mountain and offers a rest area, refreshments, and a small gift shop in the viewing area at the top.
Visitors have the opportunity to slow down and enjoy the beauty of the Great Smoky Mountains; Its blue hills, cloud-covered peaks, blue-green forests, and cold-water rivers. Night visitors can also enjoy the Skylift and get a chance to see Gatlinburg lit up in the valley below.
Address: 765 Parkway, Gatlinburg, TN 37738
4. Gatlinburg Space Needle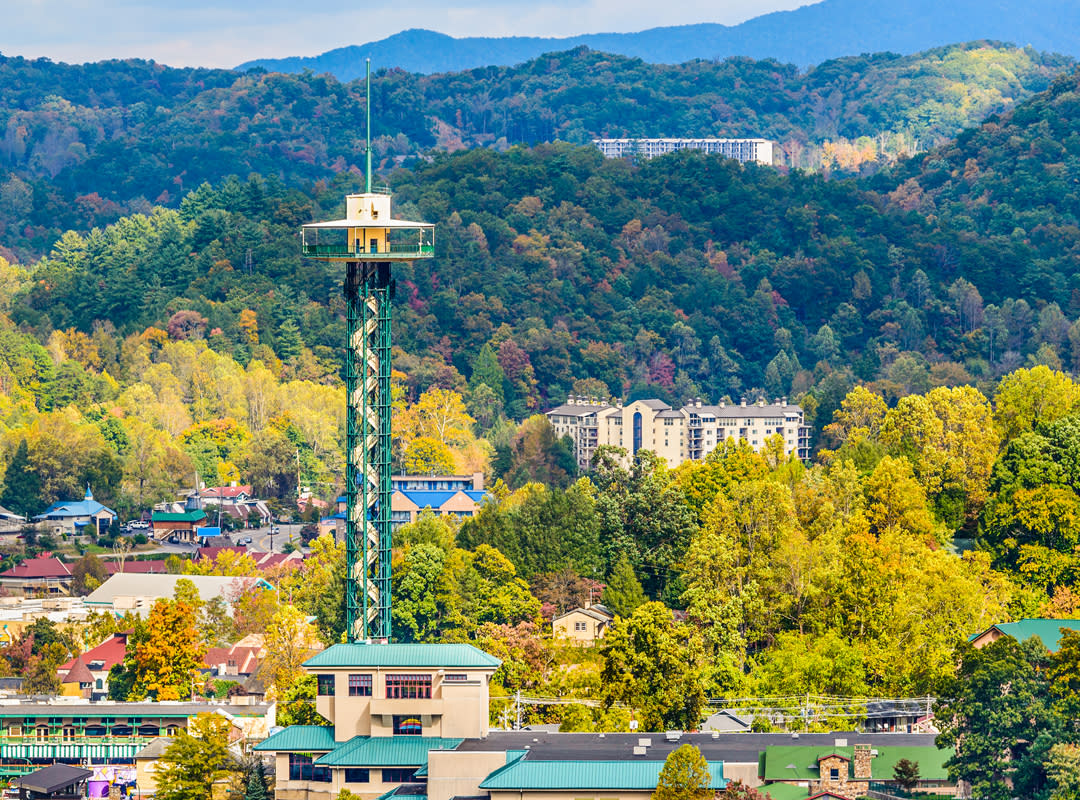 The Gatlinburg Space Needle is an observation tower overlooking Gatlinburg and the Great Smoky Mountains. Visitors are taken to the observation deck in two glass elevators.
Visitors can use the goggles at no cost on the observation deck and enjoy educational displays that provide valuable information about Gatlinburg and the Great Smokes.
At the base of the Space Needle, locals and visitors come to enjoy Arcadia, a 25,000-story two-story arcade, to which new games are added regularly. Arcadia contains The Slice Pizza Bakery, a delicious place to eat pizza, calzones, salads, and appetizers.
Also at the base of the Space Needle is the Iris Theater, which is a hotspot for the best and most entertaining live comedy shows. Gatlinburg Space Needle is one of Gatlinburg's top attractions.
Address: 115 Historic Nature Trail, Gatlinburg, TN 37738
5. Gatlinburg Trolley
See the sights in and around Gatlinburg from a unique position – aboard a trolley, which you can catch in over 100. The city's trolley routes are color-coded. Take a look at the signs on the sides and front of each car to confirm which route you want to take.
The routes are as follows: Downtown River Rd., Red Route; Downtown Parkway, Green Route; Community of Arts and Crafts, Yellow Route; National Park, Ruta del Tan; Dollywood, Pink Route; East Parkway and City Hall, Blue Route; North Gatlinburg Parkway and Welcome Center, Purple Route.
Fees range from 50 cents to $2. The city operates 20 cars serving a 50-mile area. Visitors can ride the Gatlinburg Trolley and ride unlimited rides for $2.00 per day, excluding the tan and pink routes. You can purchase a Trolley Pass at select Gatlinburg lodging facilities, City Hall, and the two Welcome Centers.
Address: 88 River Road, Suite 101, Gatlinburg, TN 37738
6. Ripley's, Gatlinburg, Tennessee
Ripley's, believe it or not, houses an Odditorium full of strange and unusual artifacts; Many of the exhibits are interactive. In addition to its traditional museum, the Gatlinburg Ripley also has a mirror maze, a 3D theater in which seats move along with the action, two miniature golf courses, and a haunted house populated by live actors to add to the spookiness. And emotion.
Ripley's Aquarium of the Smokies is filled with a large shark exhibit, a pool where visitors can pet bat stingrays, and a penguin exhibit with clear glass tunnels that allow visitors to observe the penguin's activities if they were immersed.
Address: 800 Parkway, Gatlinburg, TN 37738
7. Gatlinburg Farmer's Market
In its seventh season, the market currently features local produce, food, and produce grown in Tennessee. Customers will find a variety of seasonal produce, including nuts, fruits, berries, jellies and marmalades, honey, and vegetables.
Baked goodies, plants, and natural health and wellness products are also available, but that's not all. Every second Saturday, the market offers special events and music.
Children can expect to participate in activities every fourth Saturday, in addition to a scavenger hunt. The "Market Calendar" tab on the market website provides upcoming events.
The market is about improving people's quality of life and making everyone aware of the economic, nutritional, and environmental implications of buying local, seasonal produce, which is why the market has created internship opportunities for young adults. The "Internship Opportunities" tab on the website has details.
Address: Stop Light # 3 at Gatlinburg North, Hwy 321 Cosby, Glades Rd., Glades
8. Things to Do in Gatlinburg: Hollywood Star Cars Museum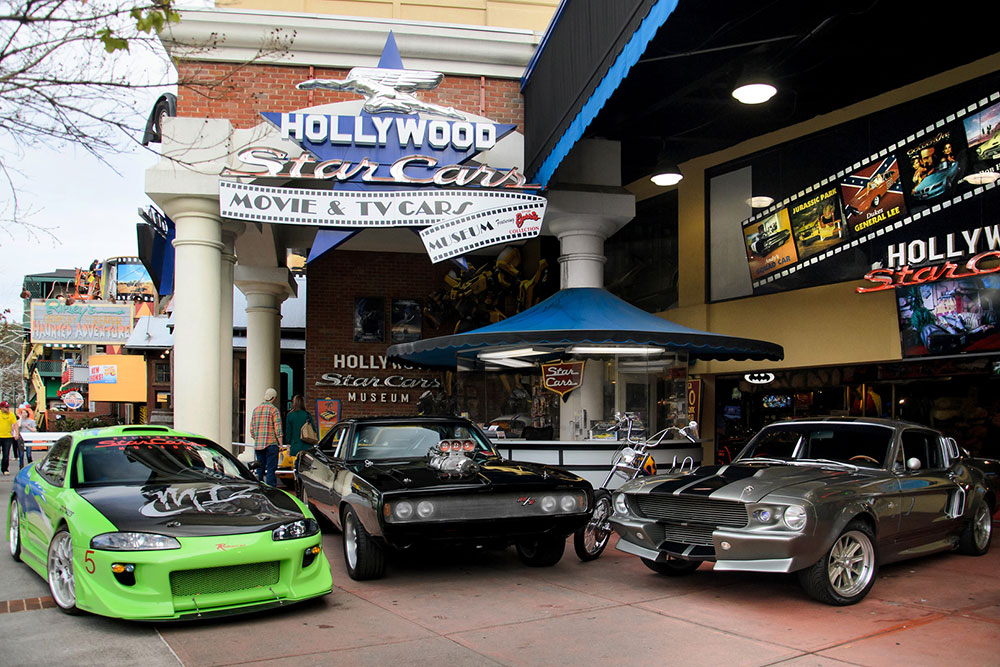 The Hollywood Star Cars Museum houses forty cars from Hollywood movies and TV shows.
On the one-hour Tour of this exciting museum, visitors have the opportunity to see the laughs of The Beverly Hillbillies, two Batmobiles, one from the original TV show and one from "Batman Returns," the Ghostbusters Ecto-1 van, the DeLorean was made famous in Back to the Future, and General Lee from The Dukes of Hazzard.
Recent acquisitions include cars from The Fast and the Furious movies, Paul McCartney's Cadillac, and the 1955 Thunderbird that belonged to The Beach Boys. The museum has a gift shop and offers visitors the opportunity to pose for commemorative photos in cars from the museum's collection.
Address: 914 Parkway, Gatlinburg, TN 37738
9. Gatlinburg TN Attractions: CLIMB Works Smoky Mountains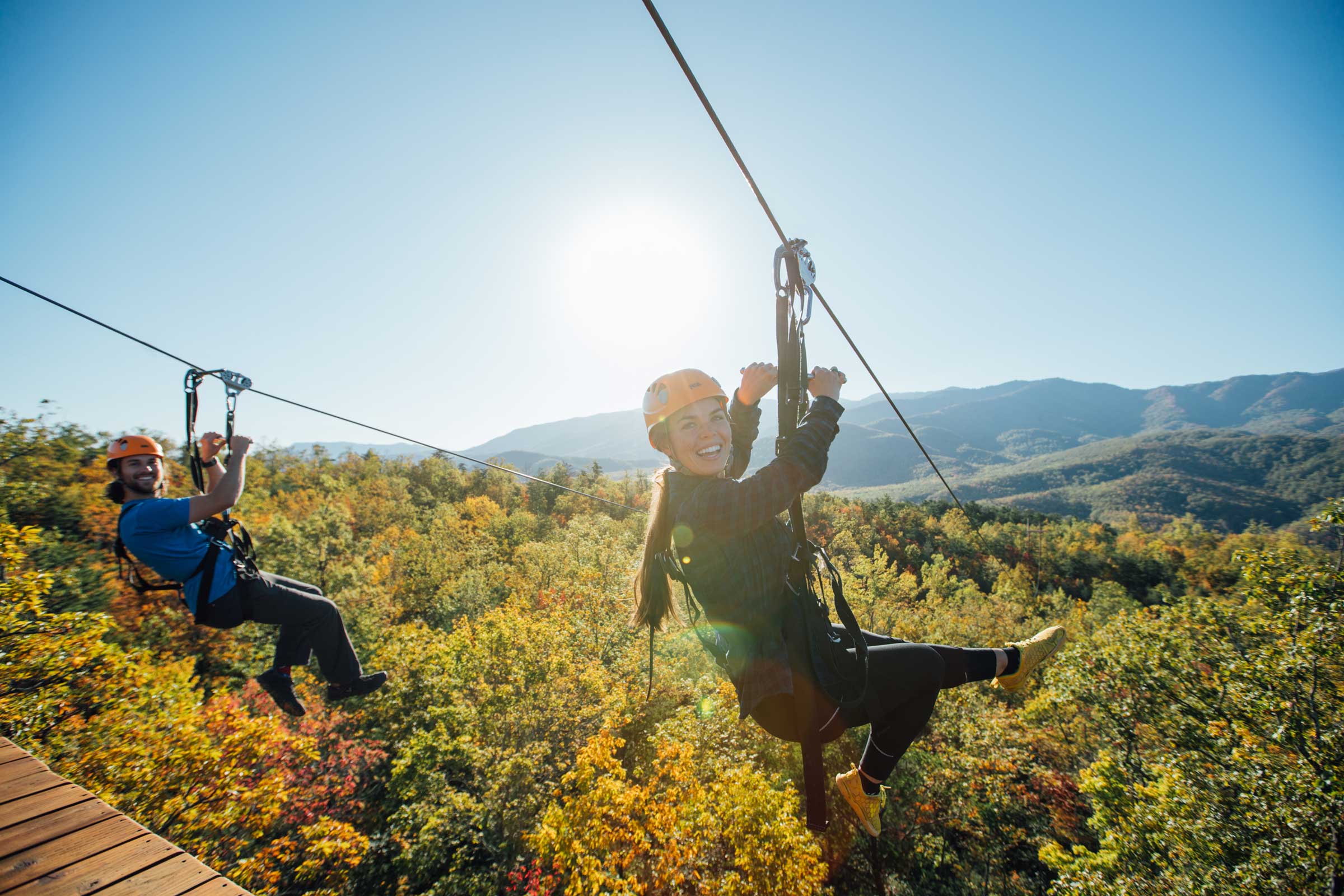 CLIMB Works Smoky Mountains is a two-and-a-half-hour zipline adventure that all adventurers will appreciate. Created by ziplining professionals with the highest safety standards, this canopy tour allows guests treetop views of the beautiful Great Smoky Mountains National Park.
Zipline tours begin with an ATV ride to the top of the mountain, followed by nine world-class zip lines and three sky bridges. Visitors can look down at trees, streams, ravines, and wildlife as they travel from tree to tree.
Water is provided along the route, and beginners are welcome and taught the basics of the sport. Sunset tours are available in the summer months.
Address: 155 Branam Hollow Road, Gatlinburg, TN 37738, Phone: 865-325-8116
10. Ole Smoky Candy Kitchen, Gatlinburg, Tennessee
Gatlinburg visitors with a sweet tooth don't have to go beyond one of the two Ole Smoky Candy Kitchen locations. The stores were founded by Dave and Peggy Dyche, a young couple who headed to California to seek their fortune.
They stopped in Gatlinburg, saw its enormous potential, and stayed in town to make candy. To this day, visitors can see the fascinating candy-making process and sample a sample of the hot, fresh, and sticky sweets.
Some visitors want just one piece of caramel, chocolate, peanut brittle, or fudge, while others want multiple boxes of each, but the charismatic staff gives each guest a warm welcome and free samples.
11. Gatlinburg Mystery Mansion
Gatlinburg Mysterious Mansion is a three-story Victorian-era home that offers the best and most terrifying thrills in town. Children and adults will love the secret passageways, terrifying and terrifying live actors, twinkling lights, and authentic Victorian details.
Skeletons, corpses, cobwebs, and strangely costumed actors are around every corner, and in every mirror, there are ghostly faces. Guests must find their way out of the house in complete darkness to join in the fun.
The Mysterious Mansion has been family-owned and operated since 1980 and is regularly renovated to add to the decor and spooky atmosphere.
Address: 424 River Road, Gatlinburg, TN 37738, Phone: 865-436-7007
12. Things to Do in Gatlinburg, TN: Gatlinburg Trail
Near downtown Gatlinburg, the Gatlinburg Trail is the only two in the Great Smoky Mountains National Park that allows bikes and dogs. The mile-long 3.8 loop begins and ends at the Sugarlands Visitor Center; the band is an easy, level trail suitable for visitors of all fitness levels.
The trail runs along the Little Pigeon River, and footbridges allow walkers to cross from one side to the other.
Beautiful views, waterfalls, and the foundations and chimneys of old houses are visible from the trail, and there is an ancient cemetery will please the historically minded visitor. The trail is cool, shady, and peaceful and is a respite from the hustle and bustle of downtown Gatlinburg.
Address: 1420 Fighting Creek Gap Road, Gatlinburg, TN 37738 Phone: 865-436-1200
13. Historic Ogle Log Cabin, Gatlinburg, TN
In 1802, William Ogle of South Carolina traveled through eastern Tennessee and found a place so idyllic that he called it "paradise." He cleared some land and cut logs to build a cabin for his family.
Shortly after returning home, he died of malaria. His wife heeded his wishes to take the children to the area he called the White Oak Flats, and in 1809 she built the cabin out of the lumber provided by her late husband.
Martha Jane Huskey Ogle was the first colonizer of what is now Gatlinburg. Her family lived in the cabin until 1910. The Ogle family's cabin and barn still stand as a popular tourist stop and an ever-present monument to the strong and hardy Appalachian settlers.
14. Ober Gatlinburg Amusement Park and Ski Area
Ober Gatlinburg has plenty of mountaintop fun to offer to visitors and locals. Getting to the top on an enclosed tram is part of the fun, and there are plenty of ways to enjoy the descent even more. The Ski Mountain Coaster is a family ride that lasts five and a half minutes and goes over a mile.
There are two 1800 foot long alpine slides that travel through the forest to the mountain's base.
Visitors, young and old, can play miniature golf, get lost in a maze, try the chair swings, ride an indoor carousel or let the children run through a playground. In winter, you can go skiing and snow tubing, as well as ski rental equipment and classes for all ages.
Address: 1001 Parkway, Gatlinburg, TN 37738, Phone: 865-436-5423
15. Museum of the salt and pepper shakers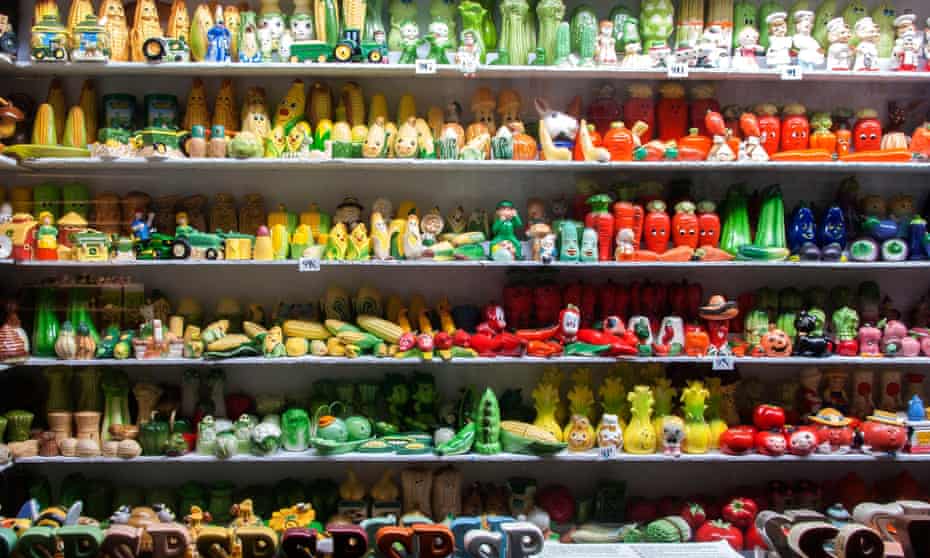 The Salt and Pepper Museum has humble origins. A couple in Texas went to find a pepper mill and was entertained by the variety of salt and pepper shakers available. They started a collection, which grew rapidly, and needed a home.
The Salt and Pepper Museum houses its 20,000 shaker sets and 1,500 pepper mills and is still owned and operated by family members.
The collection includes shakers from ancient times to the modern era, and exhibits show how salt and pepper changers from each period reflect societal changes. It's a fascinating place to visit and includes a gift shop with over 1,000 salt and pepper shakers for sale.
Address: 461 Brookside Village Way, Gatlinburg, TN 37738, Phone: 865-430-5515
16. Sugarlands Riding Stables, Gatlinburg, TN
Sugarlands Riding Stables offers horseback riding for all levels, from beginners to advanced riders, giving them easy access to the beautiful forests and mountain streams of the Great Smoky Mountains National Park.
The natural terrain throughout the park means that all horseback riding is done on foot.
All rides are also led by experienced guides on the beautiful trails within the park, where riders can spy on a tree-climbing black bear, a flock of wild turkeys, or a herd of wild deer. Sugarlands Riding Stables has over 20 years of experience and an exceptional safety record. (Phone: 865-436-3535)
17. Gatlinburg Roller Coaster
If you're up for an adventure, the Gatlinburg roller coaster might be perfect. The roller coaster makes its way through the Smoky Mountains, where you are always in control of your speed.
Riders control the roller coaster with a handbrake system and can slow down or accelerate up to 35 MPH on the downhill portion of the roller coaster track. You can travel alone or with someone.
To travel alone, passengers must be at least 56 inches tall. Children traveling with adults must be at least three years old and 38 inches tall. The Coaster comes with seat belts and harnesses. You can pose for a photo during your trip, and the Coaster has Facebook and Instagram accounts.
Address: 306 Parkway, Gatlinburg, TN (traffic light # 2), phone: 865-430-5577
18. Gatlinburg Attractions: Wild Bear Falls Indoor Water Park
At Wild Bear Falls Indoor Water Park at Westgate Smoky Mountain Resort & Spa, guests can splash in hot water when it's cold outside. The park has a state-of-the-art retractable roof so guests can be assured of comfortable conditions throughout the year.
Wild Bear Falls offers a great environment for adults and children. There is ample time to bond, and the park has a safe and supervised environment for parents to relax with their children in sight. Lifeguards are on duty at all times.
Address: 915 Westgate Resort Road, Gatlinburg, TN 37738, Phone: 865-430-4800
19. Gatlinburg Walking Tours
Gatlinburg Walking Tours currently offers two tours. Tour times change weekly, so visit the company's Facebook page or call or email current tour times. "A Taste of Gatlinburg" features six or seven stops at local restaurants.
Each stop offers a different meal. Guests come to understand Gatlinburg's history and what characterizes this contemporary city. This Tour lasts up to 2 1/2 hours and is generally offered on Tuesday or Thursday afternoons.
It is limited to 14 people at $ 39 per person. "Enchanted Elkmont: A Walk Through Time" takes visitors to one of the most visited places in the city. Guests will learn about the history of the city and its former residents.
This Tour lasts up to 2 1/2 hours and is offered to groups by appointment only. Tours are usually in the morning for groups of 10 – 30 people. The cost per person is $ 25. (Phone: 865-361-5910)
20. Mountain Mall, Gatlinburg, TN
Gatlinburg Mountain Mall is the city's premier indoor shopping experience. Located downtown, the Gatlinburg Mountain Mall features an incredible variety of stores, each with a custom theme.
Visitors can find food, homemade sweets, crafts, custom-mixed tobacco products, handmade jewelry, pipes, movies, music, hot sauces, leather goods, magic tricks, books, dolls, quilts, collectible sporting goods, Original artwork, toys, and even outfits for the dogs in your life, among other unique products.
The mountain theme of the mall is evident throughout. Visitors will also enjoy Appalachian mountain music recorded by local musicians to tour the mall. The Mountain Mall is minutes from the Great Smoky Mountains National Park and close to Dollywood in Pigeon Forge, TN.
Address: Downtown Gatlinburg, TN at light # 6 in front of Ripley's Aquarium, phone: 865-436-5935
21. Alewine Ceramic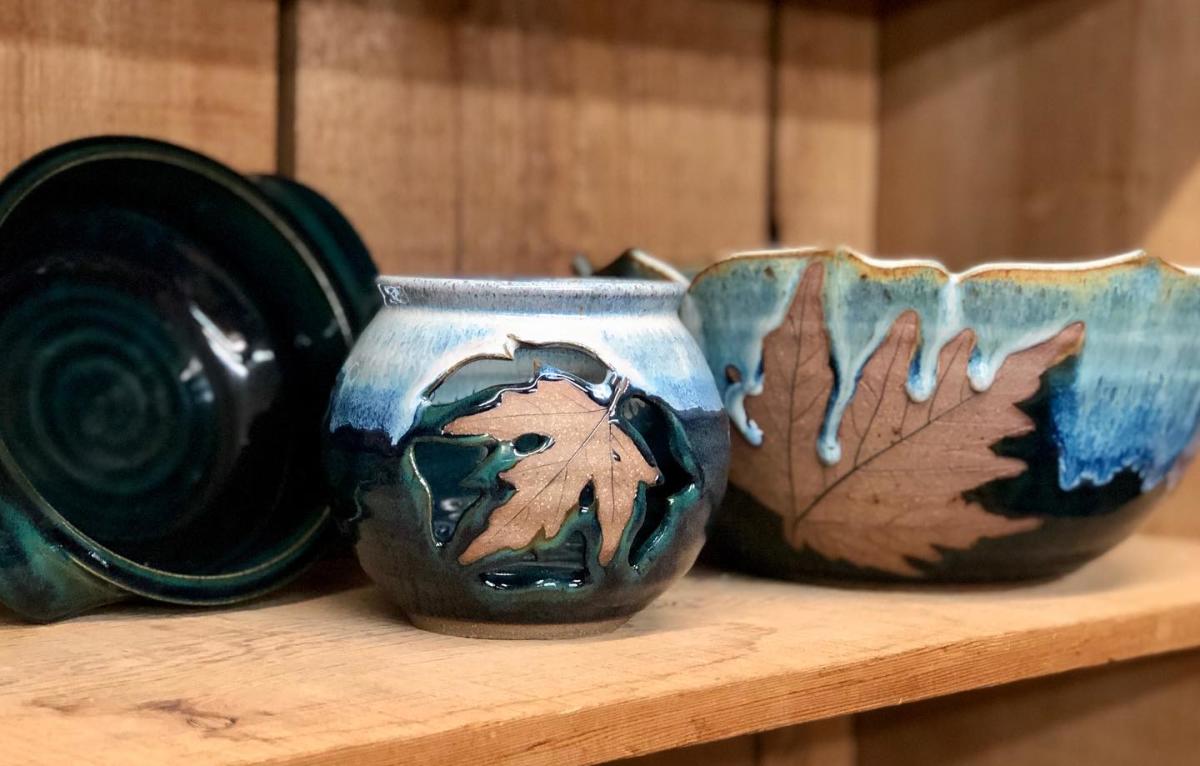 Alewine Pottery is a family-owned and operated pottery business with two locations in Gatlinburg, Tennessee. Potter Robert Alewine has studied with some of the best craftsmen globally and has lived and worked in Gatlinburg since 1983. Robert is joined by his son and fellow potter Mark, who shares his father's enthusiasm and skill.
Alewine Pottery's store sells beautiful, functional, high-quality work such as serving plates, coffee cups, vases, pitchers, and mixing bowls. Visitors to the store can watch the potters at work, enjoy the site's beauty with views of the Great Smoky Mountains, and interact with the extremely friendly staff. (Phone: 865-430-7828)
22. The Town Shops, Gatlinburg, TN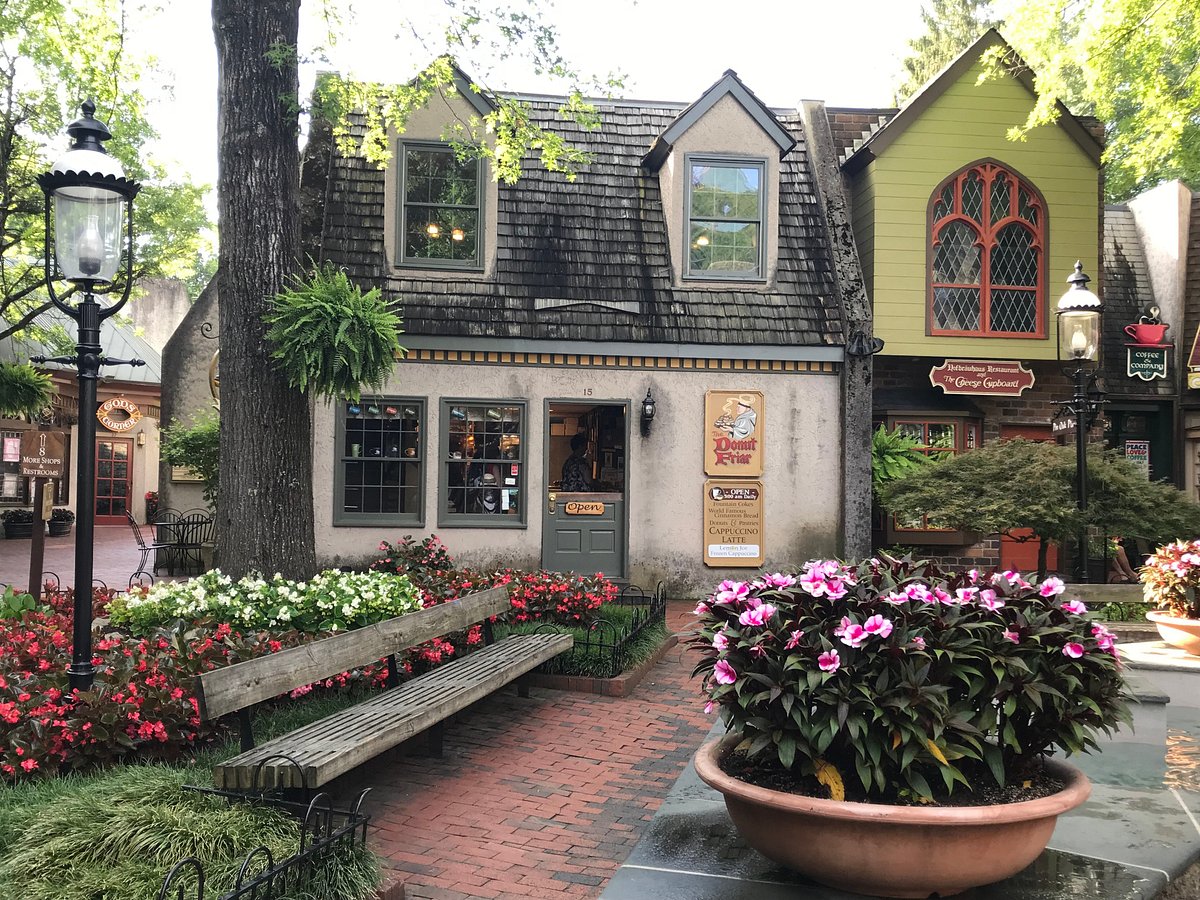 The Village Shops is a unique collection of shops with an old-world vibe. Designed to resemble a European business district, the area combines decorative architecture, attractive landscaping, plenty of seating, and a beautiful fountain, all of which add to a serene atmosphere. The stores are unique and focus on handicrafts and good customer service.
Gatlinburg locals and visitors often start their day sitting outside with donuts and coffee from The Donut Friar. Shops include several restaurants, a goldsmith, pottery, a fine arts gallery, a toy store, and a shop that sells tea and spices. An entire store sells nothing but socks; there is a Celtic shop and a candy store where visitors can see mined the candy.
Address: 634 Parkway, Gatlinburg, TN 37738
23. Things to Do in Gatlinburg, TN: Iris Theater
Located at the base of the downtown Gatlinburg Space Needle, The Iris Theater is where Gatlinburg goes for top performers, fun shows, unforgettable performances, and most importantly, loads of fun.
Currently on display at the Iris Theater: Impossibilities: a night of magic, mind-reading, and mayhem! Master Mentalist Erik Dobell and Magical Comedian Chris Collins have teamed up to provide guests with an evening of amazing mind reading and unique magic.
This is a night of pure family entertainment where impossibilities materialize before your very eyes. The couple has traveled as far as South Korea to present their acclaimed performances. They have been on America's Got Talent, FOX, and NBC, and now they bring their wonderful show to the city of Gatlinburg.
Address: Base of the Gatlinburg Space Needle, Phone: 888-482-3330
24. Gatlinburg Ghost & Ghost Tours
Explore the side of the city that many don't know exists. Hear the stories of famous pioneers, settlers, loggers, soldiers, and some regulars who came to town only to find misery, heartbreak, and in some cases, death.
Some of these people will "meet" in the cemetery. This Tour is not simply a history lesson or a haunted house; no actor dressed in costumes will scare you.
Instead, it is a walking tour of the city that combines history and legend and visits to the real places where some well-known people have lived, and events have happened, many with a macabre twist.
There is a difference between a ghost hunt and the Tour. The ghost hunt happens in 200 graveyards with a real ghost hunting team. The Tour is a walking tour of the city that ends at the cemetery, where visitors will receive 15 minutes for ghost hunting.
Address: 404 Historic Nature Trail, Gatlinburg, TN 37738, Phone: 865-661-1980
Frequently Asked Questions: Best Things To Do In Gatlinburg
Which is better to visit Gatlinburg or Pigeon Forge?
Closer To the National Park – Gatlinburg is located just outside of the park boundary, while Pigeon Forge is a few miles drive away from park entrances. If you want to spend as much time in the Smokies as possible, this gateway to the national park might be your best place to stay.
Is Gatlinburg TN worth visiting?
It is definitely worth going to visit if you are into hiking, etc even if you don't want a touristy area. It is possible to rent a cabin and avoid Gatlinburg altogether but plan on finding bypass roads to take and cook at your cabin. That said, Gatlinburg is a very touristy spot crammed within a couple of miles.
Is Pigeon Forge or Gatlinburg safer?
Gatlinburg or Pigeon Forge? And so, if you asked me if Gatlinburg and Pigeon Forge are safe for my children, the answer would still be yes, but with caveats. First of all, logistically I consider Gatlinburg the safer of the two. It's smaller, of course.
How do people dress in Gatlinburg?
The general feeling of Gatlinburg is relaxed cool; you don't want to get too dressed up to walk around the main streets. You will want to wear loose, casual clothing in this mountain town, especially in layers. The mornings start out cool, warm up in the afternoons, and slowly taper off in the evenings.
Is it cheaper to stay in Pigeon Forge or Gatlinburg?
If you don't mind driving to activities, stay in the Forge. Lodging is definitely cheaper. If you like to park, stay in the Burg. We prefer the Burg when staying in a hotel because we love walking around town every night when we return from our day's activities.
What is the best time of year to visit Gatlinburg?
The best time to visit Gatlinburg is between September and October. The two peak seasons in Gatlinburg are summer (June, July, and August) and the month of October when the fall foliage is at its zenith. July is the busiest month of the summer season, while weekends in October draw the largest crowds in the fall.
Related Searches:
Things To Do In Gatlinburg And Pigeon Forge For Adults
Unique Things To Do In Gatlinburg
Best Things To Do In Gatlinburg For Adults
Things To Do In Gatlinburg For Couples
Things To Do Pigeon Forge
Cheap Family Things To Do In Gatlinburg, Tn
Free Things To Do In Gatlinburg
Things To Do In Gatlinburg In December
25 Fun Things to Do in Cleveland, Ohio: Top-Rated Attractions 2022
17 Best Things to Do in Tucson, AZ: Top-Rated Attractions 2022
12 Best & Fun Things To Do In Fort Worth, Texas 2022
25 Best Things To Do In Pittsburgh, Pennsylvania 2022