10 Best Things to Do in Maine: Attractions & Activities 2022
It is located in the easternmost part of New England, borders Canada to the north and the Atlantic Ocean to the south and east. Maine makes up almost half of New England's total land area.
Its northern borders, known as the Great Northern Forests, are mostly virgin forests. Coastal regions, supported by fishing and tourism, are more densely populated, especially in the southern part, and the warmest.
While the state is most known for its rugged coastline and the proliferation of lighthouses, Maine has much more. Here, visitors will discover national parks with eternal nature, charming historic towns, and ski resorts. Overview of the Best Places to Visit in Maine:
1. Acadia National Park
Arcadia National Park is the only national park in New England, with pristine views and abundant wildlife. Here, visitors can enjoy unlimited opportunities for climbing, hiking, kayaking, biking, or taking in panoramic views.
The transportation highway system that winds its Way through Arcadia National Park was initially developed by John D. Rockefeller, Jr. and offered many great points of interest.
An Island Explorer bus makes its Wwaythrough the park, making it easy for visitors to take in all the park's scenic views. Arcadia's most famous drive is Park Loop Road, boasting multiple scenic views.
2. Portland, Maine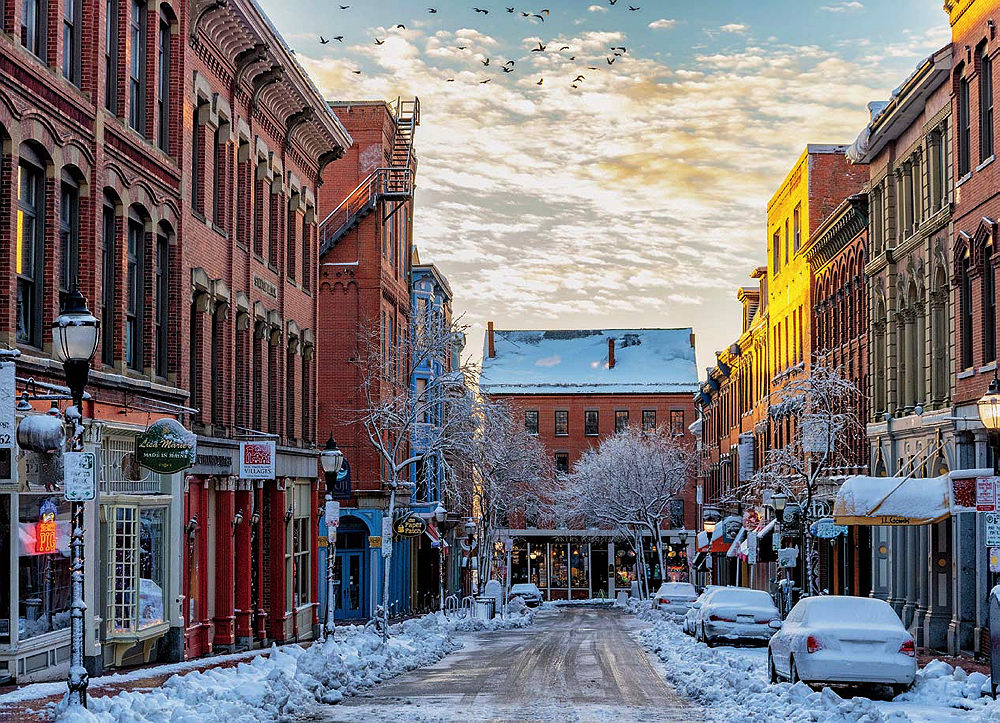 From ornate mansions to ocean views, Portland is a charming city – the largest in Maine – offering an eclectic array of attractions. Visitors to Portland can enjoy walking the cobblestone streets of the revitalized Old Port District or exploring the city's many unique boutiques, shops, and art galleries.
Portland is also well known for its local breweries and its stunning views of Casco Bay and the surrounding islands. Since Portland is a port city, there are many water activities to enjoy, such as whale watching excursions, lobster boat excursions, fishing trips, ferry cruises, and more.
3. Bar Harbor
Situated on the northeast shore of Frenchman Bay, the bustling town of Bar Harbor is Mount Desert Island's largest community. A variety of activities are available in Bar Harbor, including shopping in many quaint shops, boutiques, and galleries.
Visitors will also find an excellent selection of restaurants. Other popular attractions include the Bar Harbor Historical Society, the Abbe Museum, and Asticou Azalea Gardens.
Bar Harbor is also conveniently located near Arcadia National Park, making it an ideal base for park visitors. Summer and fall tend to be the most popular times to visit Bar Harbor.
4. Baxter State Park
Located in the remote forests of northern Maine, Baxter State Park is a sprawling wilderness area that boasts a diverse population of wildlife and majestic views of the mountains. Among the most common wild animals that inhabit Baxter State Park are the black bear, elk, and white-tailed deer.
There are also several active beaver colonies in the park. Bird watchers often visit the park for a chance to see species such as eagles, hawks, owls, thrushes, warblers, and flycatchers. The park also has several hiking trails and great views.
Overnight camping is allowed in summer and winter in the park with reservations. Fishing, boating, swimming, and picnicking are also popular activities in the park.
5. Old Orchard Beach
Known for its wide sandy beach and carnival atmosphere, Old Orchard Beach has a lot to offer, including extensive shopping, activities, and festivals.
Among Old Orchard Beach's top attractions is The Pier. This 150-meter wooden walkway stretches to the Atlantic Ocean and is lined with a wide variety of souvenir shops, food stalls, restaurants, and nightclubs.
Palace Playland is another top attraction, especially for young visitors, who will enjoy roller coasters, fireworks, and carnival games while at this waterfront amusement park. Old Orchard Beach features a music festival, fireworks, clam chowder festivals, and a hot air balloon festival during the summer.
6. Sugarloaf Ski Resort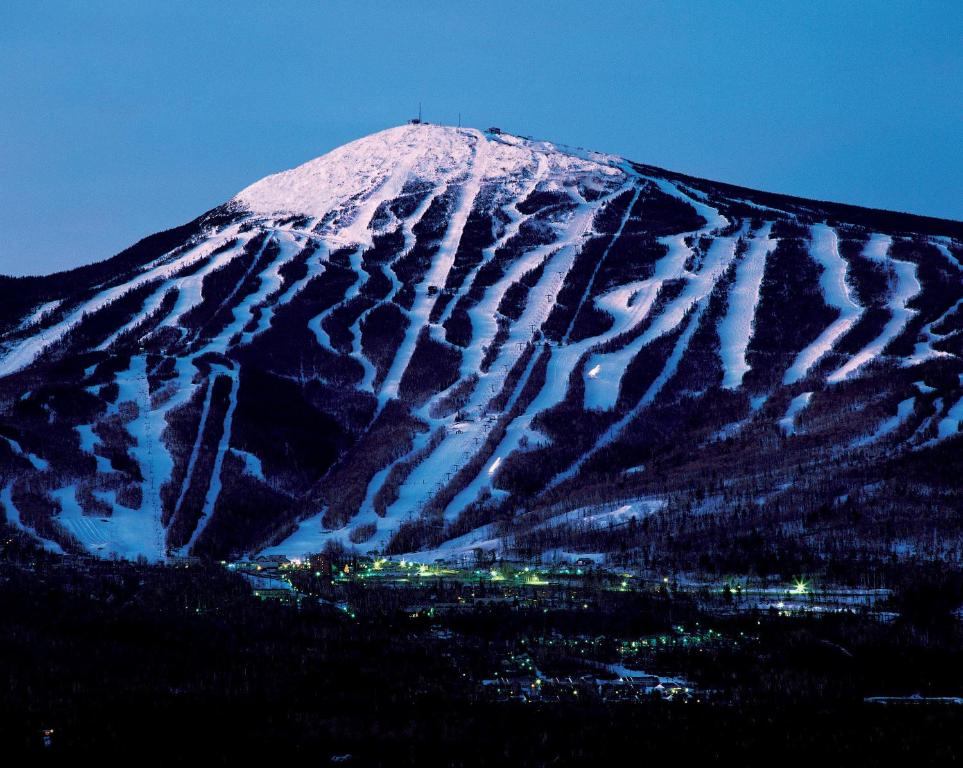 Located in western Maine is the famous Sugarloaf Ski Resort. The largest ski area east of the Mississippi, Sugarloaf Ski Resort offers some areas to appeal to skiers of all abilities.
The Timberline Quad is located at the top of Sugarloaf Mountain and has easy slopes. For advanced slopes, skiers head to SuperQuad, which is the most popular lift on Sugarloaf Mountain.
The resort is home to six restaurants and features several summer activities, including golf, mountain biking, hiking, zip-lining, and tennis.
7. Ogunquit
Ogunquit, in southern Maine, started as a small fishing town, but today this artist haven is a popular summer destination. Best known for its 3 miles of sandy beach, Ogunquit offers plenty of charm along with art galleries and museums.
Visitors will find a delightful selection of bed and breakfast inns. Although the city is easy to walk, a tram makes it easy to get around the city.
Marginal Way, a paved trail located above the Atlantic Ocean, offers fabulous views, as well as the opportunity to stop for a snack or cold drink as it winds between Perkins Cove and Shore Road.
8. Rockland, Maine
Known as the Lobster Capital of the World, Rockland has developed an entire economy based on catching lobsters. Thousands of visitors flock to Rockland to enjoy the Maine Lobster Festival and the North Atlantic Blue Festival.
Along Main Street, visitors can sample fine dining and Farnsworth's famous art museums and shops. Windjammer cruises are also popular with visitors who want to explore nearby islands.
Although sailing and paddle boarding are also popular activities, many visitors prefer to walk along the breakwater to the lighthouse.
9. Camden Hills State Park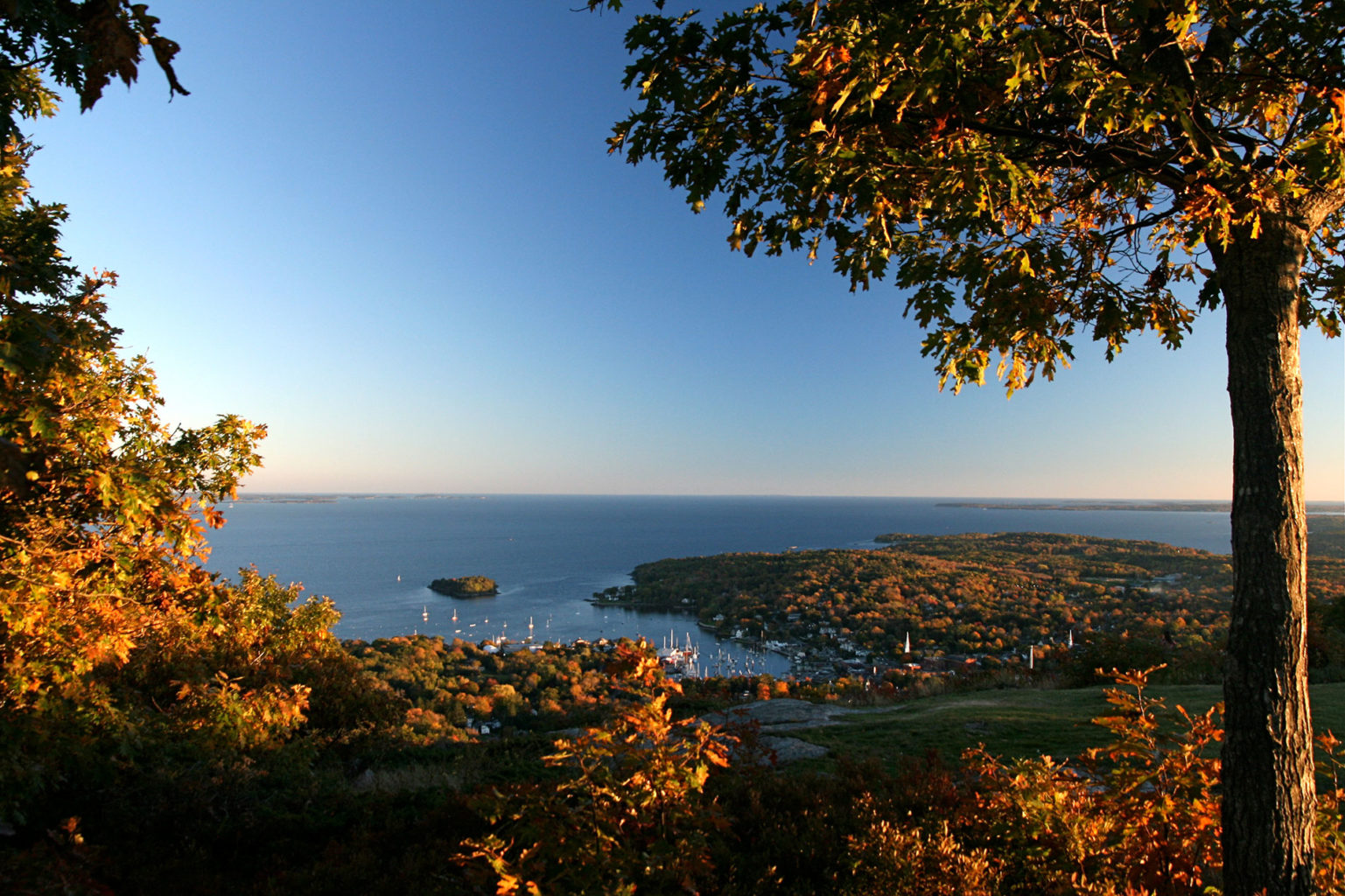 Camden Hills State Park has a wide variety of activities for visitors of all tastes. Popular activities include scenic drives, hiking, and camping. Many visitors also enjoy a ferry ride to nearby islands.
Sea kayaking, windsurfing, and fishing charters are also great ways to explore the nearby shoreline. The picnic areas by the sea are the perfect backdrop for a relaxing lunch.
A favorite hike is a 45-minute climb to Mount Battie, which offers exquisite views of the surrounding forested hills, lakes, Penobscot Bay, and Camden Harbor. The park is open from mid-May to mid-October.
10. Kennebunkport
Known for its historic homes dating back to the 18th century, Kennebunkport is located in southern Maine and offers a variety of attractions to explore.
The epicenter of activity is Dock Square, lined with cafes, art galleries, and luxury boutiques. Kennebunkport is also home to one of the most extensive beaches in the region. Large mansions and hotels face the sea, including George Bush Sr.'s massive compound in Walker's Point's protected area.
Numerous bed and breakfast inns are also located throughout Kennebunkport and nearby Kennebunkunk, making it easy for visitors to find accommodation.
Frequently Asked Questions: Best Things to Do in Maine
What is the number 1 attraction in Maine?
Acadia National Park. The rugged and beautiful stretch of coastline that is set aside as Acadia National Park also surrounds a large inland region of lakes, streams, and forests. It provides a playground for locals and visitors who enjoy the outdoors.
What is the best month to visit Maine?
The best time to visit Maine for good weather is between June and August. If you're hoping to avoid the crowds and enjoy a more laid-back holiday, the best time to visit Maine is during the spring or fall.
What is the coolest thing about Maine?
Maine is most famous for Lobster and harvests the majority of the lobster in the United States. Maine has 3,478 miles of coastline – more than California (3,427), and over 5,000 miles of coast if you include all of the islands as well. Only Florida and Louisiana (mostly bayou) have more miles of coastline.
How many days do you need in Maine?
You need between one and two weeks in Maine to visit the most attractive coastal towns. It's also possible to only spend a few days if you pick one or two preferred towns and make day trips from there.
Who is a famous person from Maine?
We have contributed to the growth of this country producing many great leaders like our 15th Vice President of the U.S.A – Hannibal Hamlin who was born in Paris Hill, Maine. We have spotlighted many talented actress such as Anna Kendrick, Linda Lavin, Katie Aselton and Patten, Maine native actress Gladys George.
Is Maine expensive to visit?
A vacation to Maine for one week usually costs around $1,161 for one person. So, a trip to Maine for two people costs around $2,322 for one week. A trip for two weeks for two people costs $4,644 in Maine. If you travel slower over a longer period of time then your daily budget will also go down.
Related Searches:
Unique Things To Do In Maine
Things To Do In Maine During Covid
Things To Do In Maine For Couples
Things To Do In Maine With Kids
Things To Do In Maine In August 2022
Best Things To Do In Maine In October
Things To Do In Maine In October 2021
Things To Do In Maine In September
15 Best Things to Do in Portland, Maine: Top-Rated Attractions 2022
25 Best Things to Do in Savannah, GA: Top-Rated Attractions 2022
22 Best Things To Do In The Poconos: Top-Rated Attractions 2022
20 Best Things to Do in Branson, Missouri: Top-Rated Attractions 2022