22 Best Things To Do In The Poconos: Top-Rated Attractions 2022
The Poconos' beautiful forested slopes, clear lakes, and flower-covered valleys have attracted nature lovers, vacationing families, peace-seekers, and just about everyone else for generations.
This picturesque Pennsylvania mountain in northeastern Pennsylvania overlooks the Delaware River and the Delaware Water Gap and is bordered by Lake Wallenpaupack and the Wyoming Valley. Here are the best things to do in Poconos, PA.
1. Delaware Water Gap National Recreation Area
The area's spectacular natural beauty around the Delaware Water Gap has attracted tourists for more than a century. It is considered one of the natural wonders of the world. To protect it, manage it, and tell the world about it, the area was declared a National Recreation Area in 1978.
It is a large park that includes 40 miles of the Delaware River, 67,000 acres of mountains covered in dense old-growth forests, valleys, floodplains, ravines filled with rhododendrons that burst into flowers in early spring, extensive forests of native hemlocks, and rich wildlife that call it home, including bears, foxes, lynx, squirrels, deer, and many more.
Visitors can enjoy more than 100 miles of trails that will take them to the most beautiful waterfalls, gorges, and ravines. Those who prefer to drive can enjoy more than 100 miles of beautiful scenic drives. Approximately 27 miles of the Appalachian Trail passes through the area.
The Poconos is a spectacularly beautiful region, excellent for bird watching, ziplining, hiking, fishing, canoeing, golfing, skiing, parasailing, and whitewater rafting.
The charming little towns that dot the region are unique and make visiting the Poconos a true delight. Read on for more things to do and where to stay in the Poconos.
2. Bushkill Falls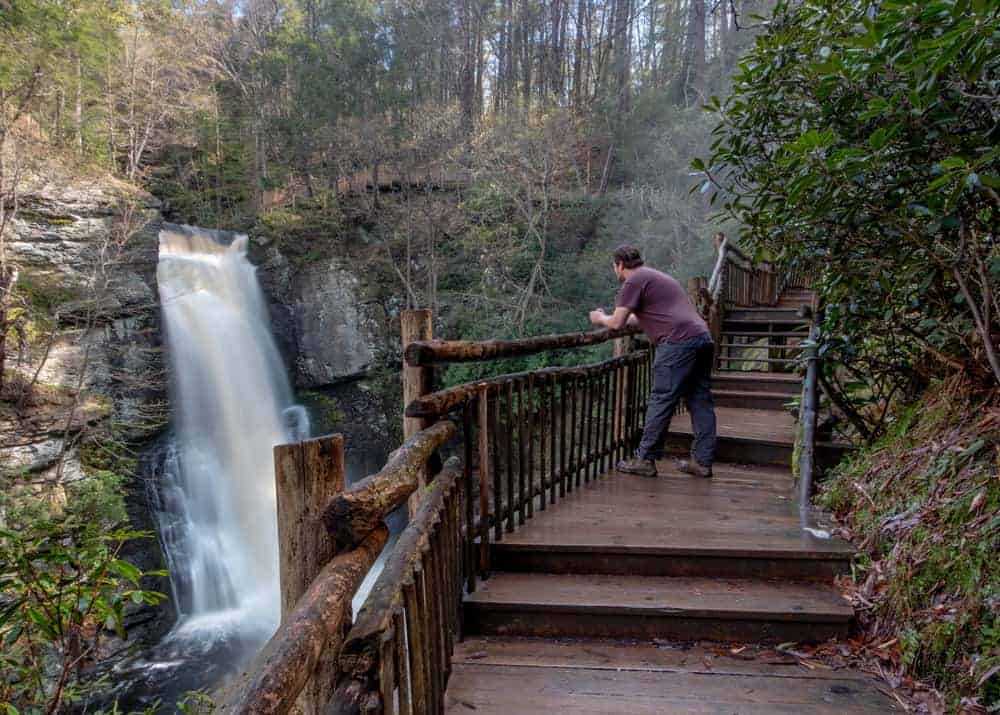 High in the Pocono Mountains, crystal clear water from a narrow stream trickles down cliffs and into the Delaware River far, far below. The stream picks up speed as it runs toward the first of eight Pennell Falls, continuing through narrow Laurel Glen and Upper Canyon until it drops dramatically over a 100 cliff, creating magnificent central falls.
It forms a beautiful, deep, excellent pool surrounded by ferns and flowers before dropping another 70 feet. The entire area intersects with narrow trails and viewing areas that offer an unforgettable day of exploration and spectacular views.
Get a trail map to find the one that appeals to you the most. If you are lucky, you can see many birds that live in this lush area. Wild animals like black bears, foxes, and bobcats are there too, but they're more elusive.
After your hike, you may want to relax with a rowboat ride, play mini-golf, or sit on a bench and feed the ducks.
Address: Bushkill Falls Road, Bushkill, PA 18324
3. Hickory Run State Park, Pocono Mountains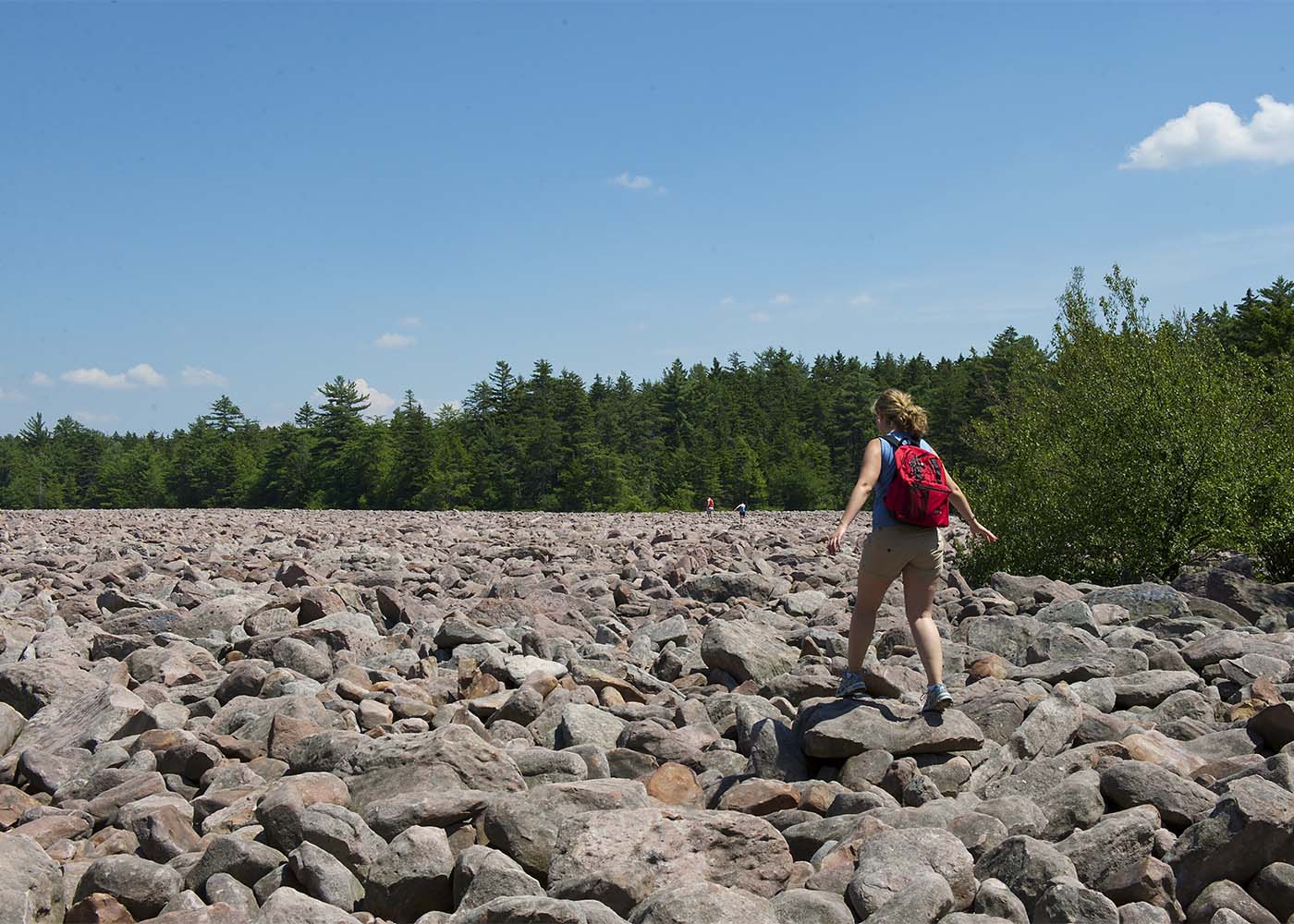 Hickory Run State Park, located in Carbon County, stretches across 15,990 acres in the less forested western foothills of the Pocono Mountains.
The park is famous for Boulder Field, a flat area covered in large round rocks that resemble the surface of the Moon. Sand Spring Lake has a beautiful swimming beach, a disc golf course, and three permanent locations for orienteering courses. The area has hundreds of picnic tables, playground equipment, and restrooms.
Many streams and lakes in the park are great for trout and stream fishing, and hikers can enjoy more than 44 miles of trails. Some trails are allowed for cross-country skiing and others for snowmobiling in winter. The best time to go hiking is June when the rhododendrons are in full bloom. The park is also famous for Geocaching, high-tech treasure hunts with GPS.
4. No. 9 Coal Mine & Museum, Poconos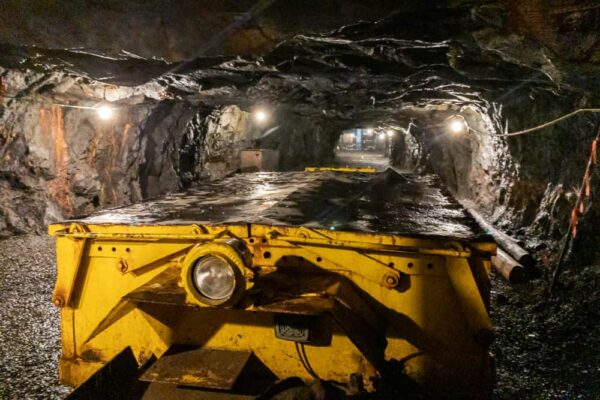 Experience the dark world of coal mining first-hand by visiting Coal Mine No. 9, the oldest continuously operating anthracite coal mine in Lansford, Pennsylvania, at the foot of 1600 on the mountainside.
The mine operated from 1855 to 2002, when it was closed and became a tourist attraction and museum. Trained and experienced guides will take you on a walking tour deep into the mountain and tell you the horror stories of the lives our forefathers who worked as miners had to endure.
You will see the original 900-foot deep elevator shaft used to transport coal carts to the surface, a mining hospital, and the underground mule road.
The museum is located in the old mining quarter and contains original tools such as picks, drills, shovels, saws, axes, blasting tools, and even hats, lamps, and lunch cans.
Address: 9 Dock St, Lansford, PA 18232
5. Great Wolf Lodge Waterpark, The Poconos
To say that Great Wolf Lodge is kid and family-friendly is an understatement. Located in Scotrun, a small town between Mount Pocono and Tannersville, this community is about family fun.
It starts with the hotel suites with 'wolf dens' and children's camps with bunk beds. And then there's the water park, which is vast and runs year-round to entertain the whole family with thrilling rides, slides, pools, and more.
Enter Fort Mackenzie to splash and soak until you escape down the Totem Tower slide. Dare to try Hydro Plunge, a roller coaster made of water. Let the kids go wild and escape to the relaxing warm pool at North Hot Spring, where children are not allowed. Wherever you go, the temperature is a perfect 84 degrees, even if it's snowing outside.
Address: 100 Scotrun Ave, Scotrun, PA
6. Poconos Weekend Getaway: Promised Land State Park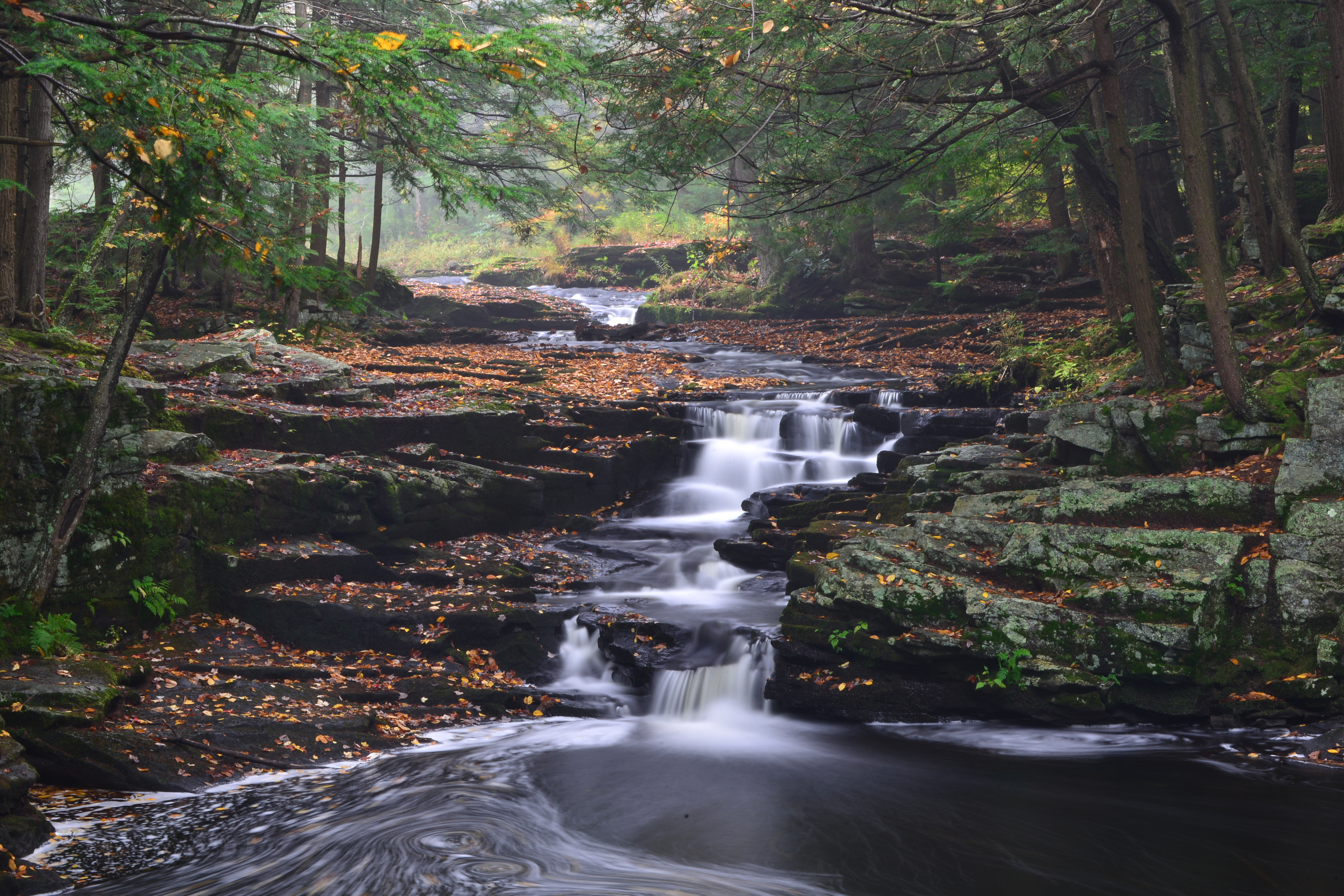 High on the Pocono Plateau, more than 1,800 feet above sea level, Promised Land State Park is 3,000 acres of a natural wonderland. It is surrounded by more than 12,464 acres of Delaware State Forest, thickly covered in oak, beech, hemlock, and maple. There are two lovely lakes, one with a well-equipped picnic area, a popular starting point for exploring the area.
The area is located in a picturesque wooded location next to Promised Land Lake and has a playground, water, a sand volleyball court, a basketball hoop, and two sandy beaches. Nearby concessions offer boats for rent.
Both Promised Land Lake and Lower Lake are great for a slow canoe trip, and if you're a fisherman, try fishing for bass, pickerel, yellow perch, or catfish.
Hikers have 50 miles of trails that criss-cross the Promised Land State Park and the Delaware State Forest to explore, study nature, watch birds, or revel in the sheer joy of magnificent nature.
Don't forget to stop at the Masker Museum with interesting natural history exhibits, including mounted animals. Next reading: water parks in PA
Address: 100 Lower Lake Rd, Greentown, PA 18426
7. Quiet Valley Historical Farm
Quiet Valley Living Historical Farm seeks to preserve Pennsylvania's unique German heritage. Guides dressed in traditional clothing recreate scenes from daily farm life for visitors and provide information about the farm's founder, Johann Depper.
The expansive farm includes pastures, streams, wooded areas, goats, cows, horses, sheep, chickens, pigs, and other animals roaming the 114-acre area.
Visitors can walk through a vintage farm, cabin, smokehouse, and a handful of small barns. Quiet Valley is open for individual and group tours, and the farm can be rented for birthday parties, weddings, and other special events.
Address: 347 Quiet Valley Rd., Stroudsburg, PA 18360
8. Poconos Weekend Getaway: Kalahari Water Park, Poconos
Pocono Manor is home to the Kalahari Water Park, a 10,000-square-foot African-themed water park. This indoor water park has fun and challenging attractions for the whole family, including indoor surfing, body boarding, and slides.
Visitors can relax by floating in the lazy river or lounging in the hot tub. On warm days, the water park roof can be retracted to let in the sun.
Kalahari Water Park is part of a complex with almost 460 luxurious suites. A vast convention center, spa, restaurants, and family entertainment center make Kalahari Water Park unique for corporate events, parties, retreats, and other special gatherings.
Address: 250 Kalahari Blvd., Pocono Manor, PA 18349
9. Claws' N' Paws, Pocono Mountains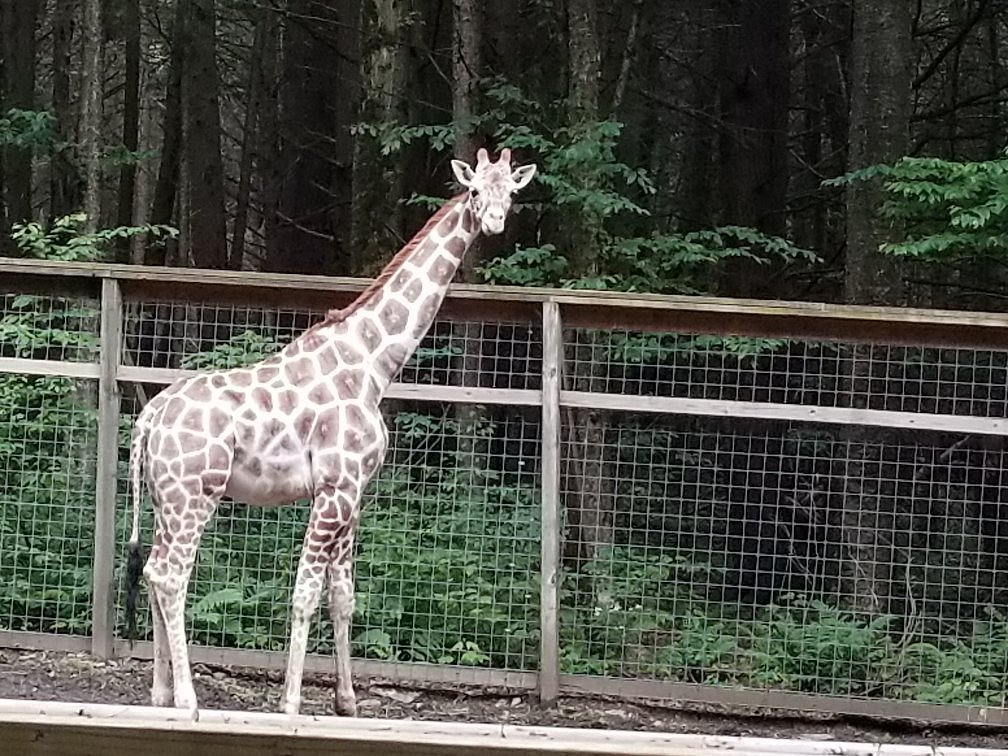 Claws' N' Paws is a petting zoo and animal park that hosts a variety of exciting shows during the summer and fall months. Visitors can have close encounters with more than 120 animal species, including parrots, reptiles, alligators, and pythons. Claws' N' Paws also have a variety of baby animals on their premises.
Visitors can interact with deer, lambs, and goats at the petting zoo. The Dinosaur Outpost, a recent addition, is an interactive space where adults and children can come and hunt for fossils. Lastly, Claws' N' Paws allows visitors to feed parrots with the help of animal park staff.
Address: 1475 Ledgedale Rd., Lake Ariel, PA 18436
10. Eckley Mining Town, Poconos
The village of Eckley Miner was a bustling center of activity from the mid-1800s to the mid-1900s. The central part of the village consists of a museum, two churches, a sports club building, a company store, and several prominent houses.
In the visitor center, guests watch a video explaining the hardships of mining life and the history of the village. The churches and social clubs provide visitors with an insight into the daily lives of the miners who lived in Eckley Village and their families.
Visitors learn how the company's stores functioned in the store and why miners avoided them. Before departing, guests can purchase souvenirs at the Eckley Village Gift Shop.
Address: 2 Eckley Main Street, Weatherly, PA 18255
11. FM Kirby Center for the Performing Arts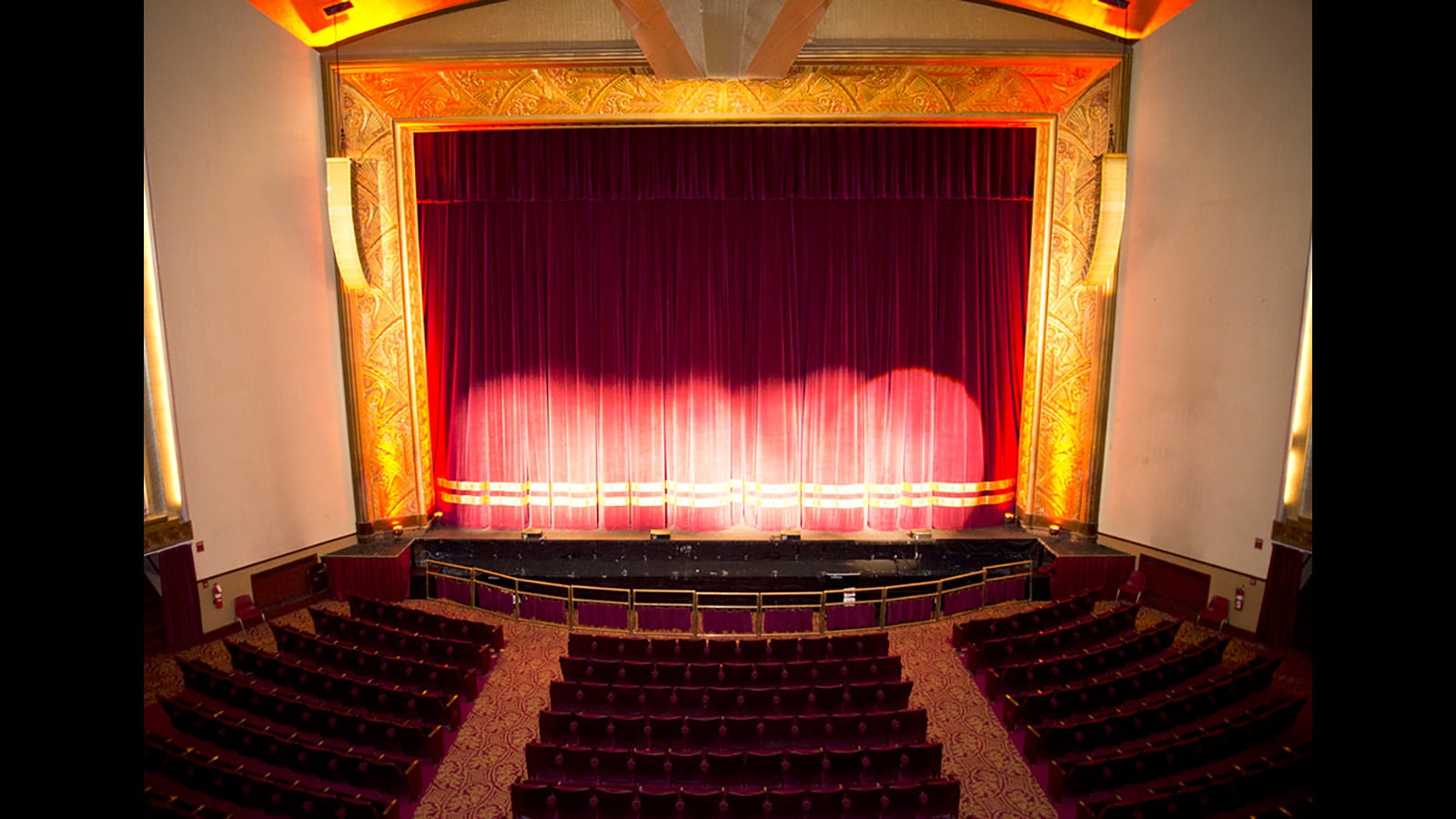 The Kirby FM Center for the Performing Arts provides entertainment for the Poconos Mountains and surrounding cities. The center is known for its captivating architecture, and five grand hallways, tall columns, and ornate doors and windows are among the theater's striking aesthetic details.
With seating for over 2,000, there's plenty of room for locals and visitors alike to enjoy fun performances from the Kirby Center, including plays, musicals, and comedy sketches.
Address: Public Square 71, Wilkes-Barre, PA 18701
12. Pocono Environmental Education Center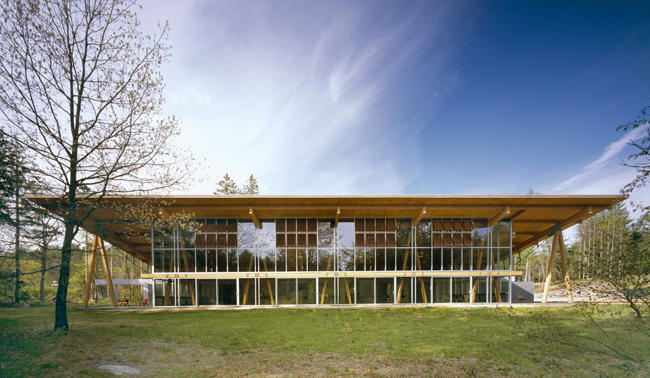 The Pocono Environmental Education Center, also called PEEC, is one of the best-known educational centers in the northeastern United States. PEEC's mission is to provide environmental education to people of all ages and promote sustainable living.
The educational center is located in a 77,000-acre Delaware Water Gap National Recreation Area, an area that is conveniently located between New York, New Jersey, and Pennsylvania.
PEEC regularly hosts outreach meetings, school groups, public events, and scouting troops. PEEC also occasionally organizes workshops to educate the public about land and wildlife conservation.
Address: 538 Emery Rd., Dingmans Ferry, PA 18328
13. Poconos Weekend Getaway: Split Rock Resort Indoor Waterpark, Poconos
Split Rock Resort Indoor Water Park, also known as H2Oooohh!, is a 60,000-foot water park complete with slides, a wave pool, a lazy river, hot tubs, and a snack bar. The park's most popular attractions include the four-story high Amazon Blast slides and the Jungle Falls and Leapin' Lizards playgrounds.
H2Oooohh! It organizes special events for families throughout the year and offers discounted passes for groups, children, and seniors. Guests of the Split Rock Resort can also get discounted admission. The water park has areas to rent for birthday parties and other group events for groups.
Address: 100 Moseywood Rd., Lake Harmony, PA 18624
14. Susquehanna Brewing Company
Susquehanna Brewing Company is a brewing business that has been owned and operated by the same family for six generations. Both individuals and groups can take advantage of the free guided tours of the brewery that take place every Saturday at 2 PM.
The tasting room, where guests can sample Susquehanna's specialty beers, is open Thursday through Sunday every week. There is also an on-site store where visitors can purchase T-shirts, sweatshirts, baseball caps, glasses, and other branded merchandise.
Address: 635 South Main Street, Pittston, PA 18460
15. Jack Frost Mountain Resort, The Poconos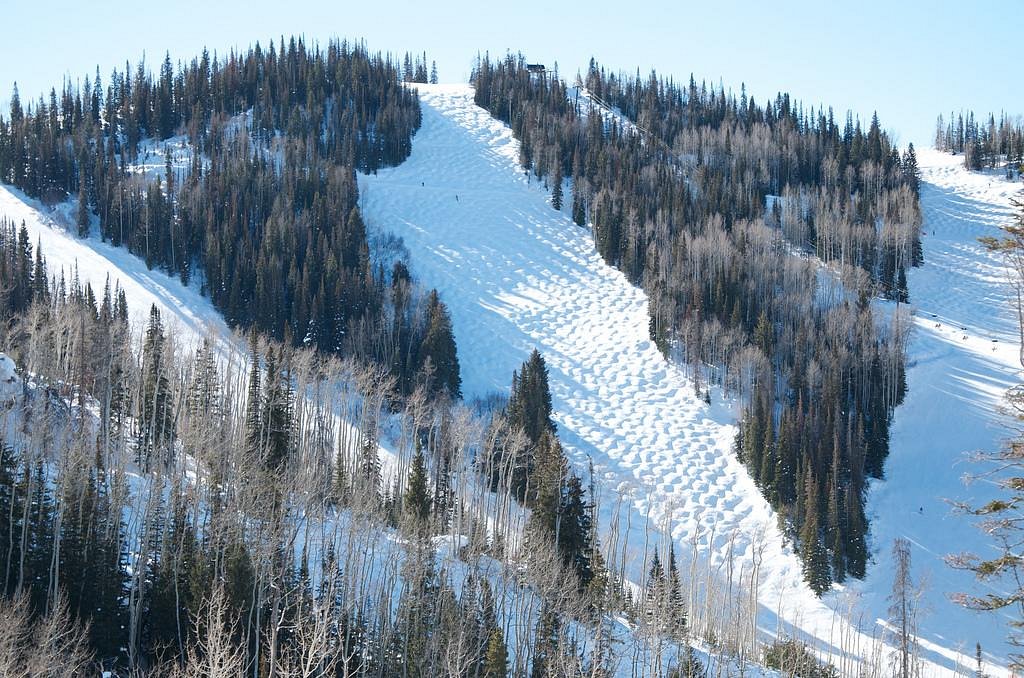 Jack Frost Mountain Resort, also called JFBB, has been a staple of the Northeast Pennsylvania area since 1976. The resort gets its name from the nearby Big Boulder Ski Area, closely connected to the Poconos Jack Frost Mountain Resort.
Skiers and snowboarders can purchase lift tickets online or in-person during ski season, and the resort offers many options for rental equipment.
Season passes are also available for purchase. The complex is kept busy performing musical performances and organizing family events and other gatherings in the summer months.
Address: 434 Jack Frost Mountain Rd., White Haven, PA 18661
16. Pocono TreeVentures, Poconos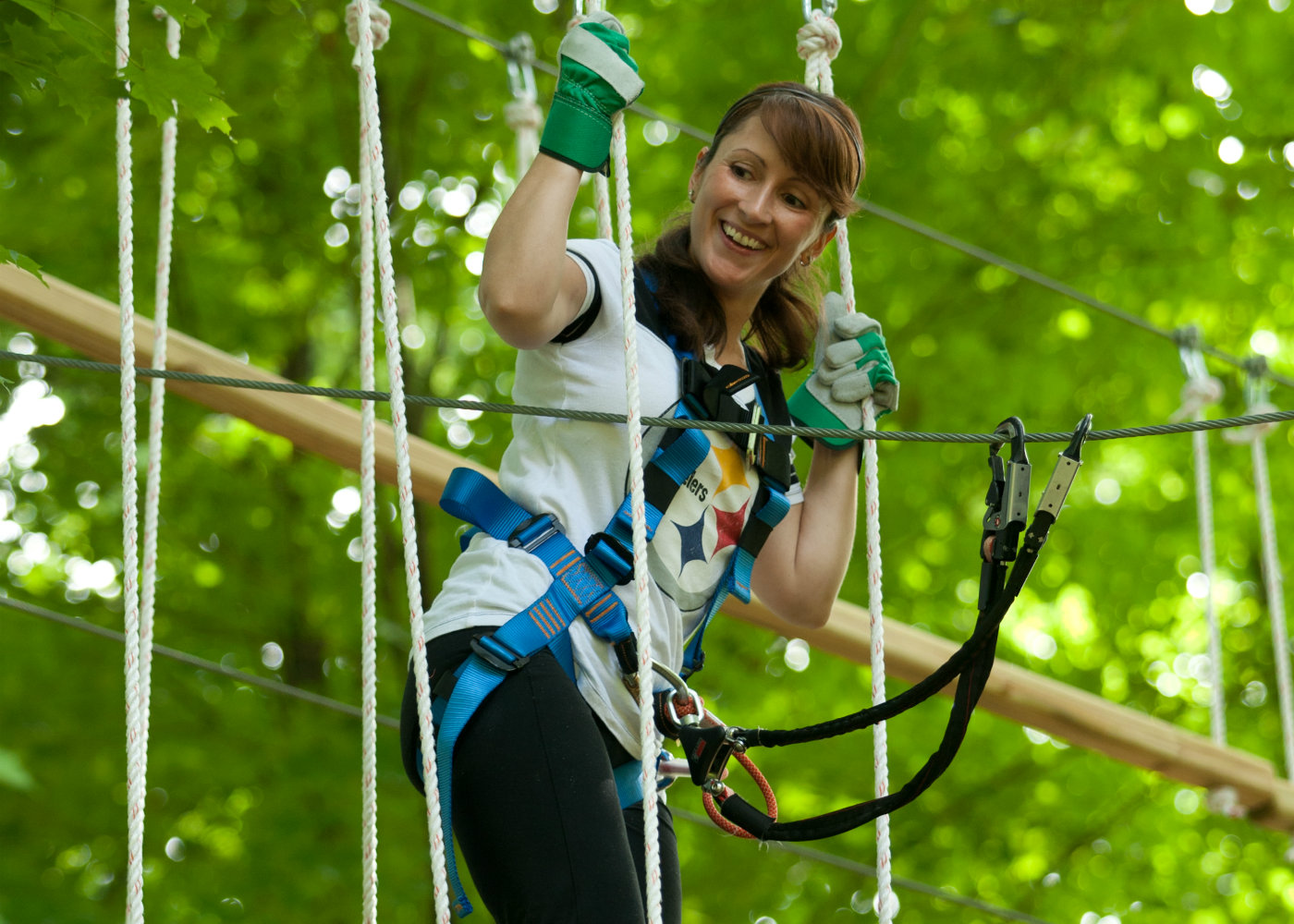 Pocono TreeVentures has a set of exciting obstacle courses set high in the trees of the Pocono Mountains. TreeVentures runs five courses on its 14-acre property, and each course varies in complexity, so visitors receive in-depth training and all required equipment before ascending the trees.
In addition to the five obstacle courses, TreeVentures recently turned two trees into climbing "walls." One of the trees is 24 feet tall, while the other pokes 40 feet above the ground.
Guests can climb each tree as many times as they like for 30 minutes. TreeVentures also has two 1,000 foot long ziplines set up side by side for racing.
Address: 1575 Fairway Villas Blvd., East Stroudsburg, PA 18302
17. Pocono Mountain Getaway: Mohegan Sun Pocono
Mohegan Sun Pocono is a casino and hotel owned by the Mohegan Tribe of Connecticut Indians and is located on the hillside of Plains, Poconos, Pennsylvania.
The hotel has 238 rooms, a spa, and a modern 20,000-square-foot convention center. The casino has 82,000 square feet of gaming space with over 2,300 slot machines featuring games like Wheel of Fortune, Triple Red Hot 7's, Deal or No Deal, Monopoly, and Hot Shot Progressives.
There are over 90 table games, including roulette, blackjack, mini-bac, Let It Ride * Three Card Poker *, and craps. There is also a non-smoking poker room with 18 tables, flat-screen TVs, and a bar.
Address: 1280 Pennsylvania 315, Wilkes-Barre, PA 18702
18. The Pocono Indian Museum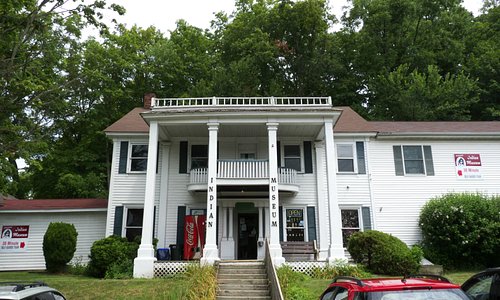 The Pocono Indian Museum contains hundreds of artifacts from the Delaware Indians who inhabited northeastern Pennsylvania. The museum opened in 1976 and now receives thousands of visitors each year.
Guests can take a 30-minute tour that includes information on the tools, weapons, clothing, culture, and customs of the Delaware Indians. Visitors can also purchase Native American-inspired t-shirts, hats, incense burners, loafers, and other gifts from the gift shop.
Address: 5425 Milford Rd., East Stroudsburg, PA 18302
19. Shawnee Mountain Ski Area, The Poconos
Shawnee Mountain Ski Area is a total service ski area in the Poconos Mountains. Visitors can enjoy skiing, snowboarding, and tubing on Shawnee Mountain in late fall, winter, and early spring. Shawnee Mountain has a chairlift, and guests can purchase tickets for each visit or obtain season passes.
It's easy to rent gear along with winter gear from the on-site rental office. Skiers and snowboarders can also schedule individual lessons through the office. Shawnee Mountain Ski Area keeps busy hosting several festivals and events during the summer months.
Address: 401 Hollow Road, East Stroudsburg, PA 18301
20. Camelback Mountain Resort
The Camelback Mountain Resort offers fun activities for people of all ages throughout the year. Located high up in Pocono, Pennsylvania, the community receives a lot of snow during the winter months.
Skiing, snowboarding, and tubing are the resort's main winter activities. Guests can rent equipment and purchase elevator tickets at the main office.
During the summer, resort visitors can soar over the treetops on the Camelback zipline or ride the roller coaster, a 4,500-foot long track surrounded by beautiful mountain views. The Camelback Lodge is a popular lodging option with visitors, and its indoor water park, Aquatopia, is open year-round.
Address: 301 Resort Drive, Tannersville, PA 18372
21. Blue Mountain Resort
The Blue Mountain Resort is 90 miles away from Philadelphia and New York. Blue Mountain is a popular destination for skiers and snowboarders as it is known for having the longest ski runs in Pennsylvania.
Blue Mountain Resort has 39 ski slopes and 16 ski lifts. Additionally, parts of the resort are open during the summer months for disc golf, mountain biking, and special events.
People of all ages enjoy the resort's challenging ropes course, as well as its climbing walls. The complex offers plenty of space for accommodation, corporate and social gatherings, and restaurants.
Address: 1660 Blue Mountain Dr., Palmerton, PA 18071
22. Frances Slocum State Park, The Poconos
Frances Slocum State Park is a 1,035-acre multi-use park. Fishing, wildlife viewing, hiking, mountain biking, and boating are some of the many activities visitors enjoy in the park. The Francs Slocum State Park also has a swimming pool open during the summer months, picnic areas available year-round, and a 700-acre hunting and trapping area.
The park has 13 miles of trails suitable for walking, hiking, and mountain biking. There is a campground on site with 100 campsites, some of which have trailer hookups. Lastly, winter visitors can use the park for cross-country skiing, sledding, ice skating, and ice fishing.
Address: 565 Mt. Olivet Rd., Wyoming, PA 18644
Frequently Asked Questions: Best Things To Do In The Poconos
What do people do at the Poconos?
The Poconos is a spectacularly beautiful region excellent for bird watching, zip lining, hiking, fishing, canoeing, golfing, skiing, parasailing and whitewater rafting. The charming small towns that dot the region are all unique and make a visit to the Poconos a true delight.
How many days do you need in the Poconos?
A long vacation in the Poconos is just what you need if you want to enjoy the real mountain experience, and seven days give you a lot of time to explore all the attractions and hidden delights that this historic area has to offer. Sometimes going off the beaten path can yield some astonishing surprises.
What is the best area of the Poconos?
Stroudsburg – Best Place to Stay in the Poconos for your First Time. Stroudsburg has some great hikes to explore. Stroudsburg (and neighbouring East Stroudsburg) is the main gateway to the Poconos for visitors arriving from the East Coast. This makes it a vibrant area that is full of life throughout the year.
Where are Pocono Mountains?
Pocono Mountains, also called Poconos, highland region in Wayne, Pike, Monroe, and eastern Carbon counties of northeastern Pennsylvania, U.S. The Poconos are bounded on the west by the Lehigh River; on the northwest by river valleys containing the cities of Scranton and Wilkes-Barre; and on the east by the Delaware.
What is considered the Poconos?
With 2,400 square miles encompassing Pennsylvania's Wayne, Pike, Monroe, and Carbon counties, the Pocono Mountains region is home to rolling mountain terrain, breathtakingly beautiful waterfalls, thriving woodlands, and 170 miles of winding rivers.
Is Mount Pocono safe?
Is Mount Pocono, PA Safe? The A- grade means the rate of crime is lower than the average US city. Mount Pocono is in the 79th percentile for safety, meaning 21% of cities are safer and 79% of cities are more dangerous.
Related Searches:
Things To Do In Poconos In Summer
Things To Do In The Poconos For Adults
Things To Do In The Poconos During Covid-19
Things To Do In The Poconos At Night
Poconos Resort
Things To Do In The Poconos In The Winter
Poconos Vacation
Things To Do In The Poconos For Couples
20 Best Things to Do in Branson, Missouri: Top-Rated Attractions 2022
14 Awesome Water Parks In California [Updated 2022]
25 Best Things to Do in New Orleans: Top-Rated Attractions 2022
16 Best Things To Do In Tulsa, Oklahoma: Top-Rated Attractions 2022
20 Best Things To Do In Alaska, US: Top-Rated Attractions 2022