25 Best Things to Do in Jackson Hole, Wyoming 2022
Jackson Hole, Wyoming, is an ideal vacation destination for outdoor enthusiasts, wildlife enthusiasts, horse riders, and families who enjoy the great outdoors.
The area has three ski areas and is surrounded by the magnificent scenery of the Grand Teton and Yellowstone National Parks. During the summer months, you can do just about any outdoor activity you can think of.
1. The national museum of fauna art
The National Museum of Wildlife Art in Jackson is a must-see attraction for nature lovers and art enthusiasts. The museum spans 14 galleries and includes a sculpture trail, a library, Children's Discovery Gallery, and a museum shop.
In addition to the museum's permanent collection, which features more than 5,000 individual items by more than 100 artists, the museum also features a succession of temporary exhibitions.
Additionally, the museum hosts a series of arts events to educate the public about wildlife art and engage people in hands-on workshops. Young visitors can have hours of fun in the Children's Discovery Gallery, where they can enjoy the reading corner, animal costumes,
Address: 2820 Rungius Rd, Jackson, WY
2. Jackson Hole Historical Society and Museum
The Jackson Hole Historical Society was started in 1958 by an avid archaeologist and historian, providing visitors the opportunity to learn all about the history of the valley and the surrounding Yellowstone and Grand Teton national parks.
The attractive little museum features a changing program of exhibits showing the early days in the valley during the farm, fur trade, and ranch times.
The Historical Society provides a glimpse into old times in Jackson Hole and offers a variety of educational programs and walking tours of Historic Downtown Jackson three times a week during the summer.
Address: 224 N. Cache St, Jackson, WY 83001
3. Jackson Hole Eco Tour Adventures
If you want to explore the natural bounty of the Jackson Hole Valley and surrounding National Parks in an eco-friendly way, Jackson Hole Eco Tour Adventures has the answer.
The company offers a variety of wildlife viewing adventures (where you can focus on wildlife rather than driving) in both Yellowstone National Park and Grand Teton National Park.
You can choose from half-day or multi-day adventures led by guides who know the area intimately and take you away from the tourist crowds for exceptional wildlife viewing and photography. Tours operate year-round and can be customized to suit you and your family.
Address: 1585 Berger Lane, Jackson, WY 83001
4. Jackson Hole still works
While on vacation in Jackson Hole, you are invited to visit the only artisanal still in the area, Jackson Hole Still Works. The distillery prides itself on producing its signature vodka, gin, and whiskey on-site, using only locally sourced ingredients and excellent mountain water, which originated at high altitudes in the Teton Range and Yellowstone National Parks.
The distillery is privately owned and operated, and every step of the "grain to glass" production process is controlled by the owner/distillers, who strive to produce a superior product. The spirits are bottled on-site in uniquely decorated bottles that feature the work of local artists. Visitors can take a tour or a tasting.
Address: 3940 South Eagle View Dr, Jackson, WY 83001
5. Elk National Refuge
The National Elk Refuge provides a sanctuary for Jackson's elk herd while protecting their habitat and providing a home for other endangered species such as bison, bald eagles, trumpeter swans, and wolves.
The main Jackson Elk herd is believed to number approximately 11,000 animals, migrating across a substantial swath of land in Jackson Hole and the greater Yellowstone ecosystem.
To get an overview of the refuge, you can start your visit at the inter-agency visitor center, where the enthusiastic staff will brief you on seasonal activities. In winter, you can get up close to the elk on a sleigh ride, while in summer, you can follow a trail on foot or by bike.
Address: 675 E Broadway, Jackson, WY 83001
6. Grand Teton National Park
Grand Teton National Park is the ideal destination for outdoor enthusiasts and nature lovers. Here, you can choose from more than 230 miles of walking trails, move on two wheels along the multi-use paved trails, or enjoy the remarkable mountain scenery on a scenic drive through the park.
In summer, you can take to the waters of the Snake River or one of several lakes for a canoeing or kayaking adventure, go mountain climbing and out-of-country camping, or enjoy making a line to catch a fish or two.
In winter, the emphasis shifts to cross-country skiing and snowshoeing. The park offers several ranger-led activities, and you can spend an hour or two oriented at one of the visitor centers, which provide orientation videos.
7. Jackson Hole Play House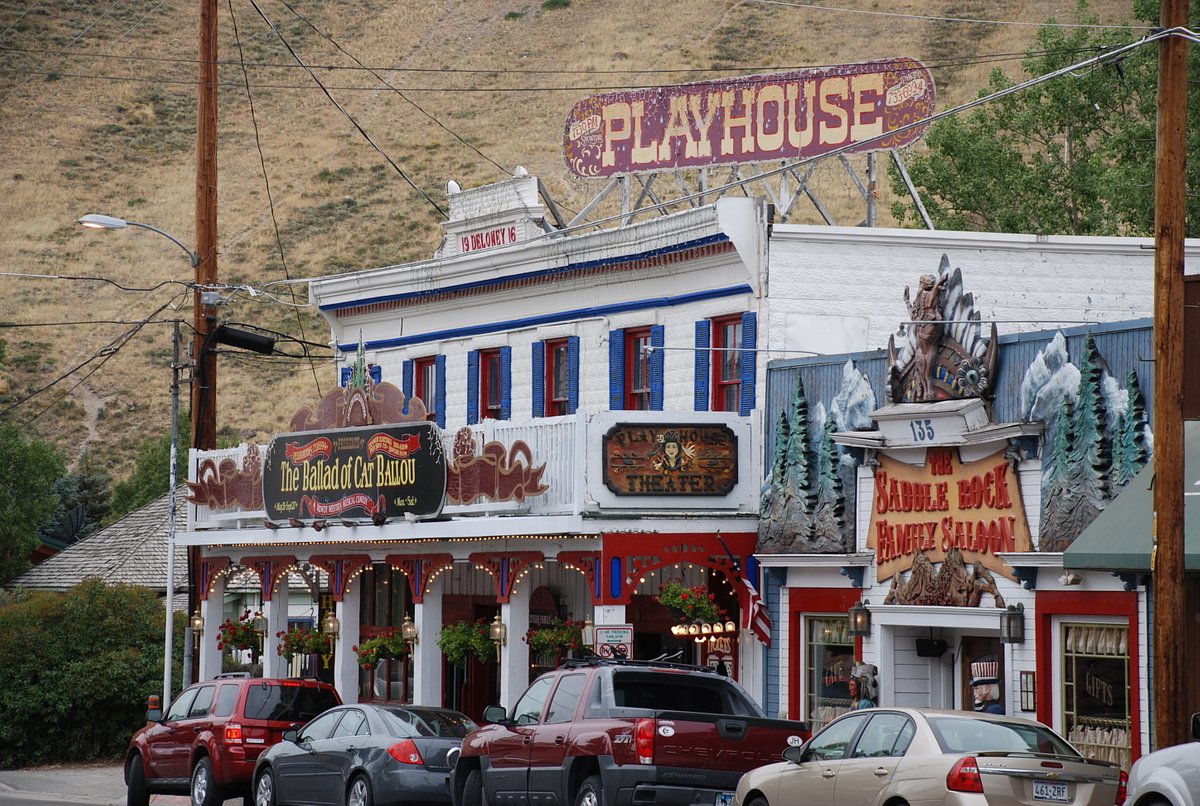 After a busy day enjoying all the great outdoors in Jackson Hole, you can end your day with dinner and great western entertainment at Jackson Hole Play House.
As you enjoy your dinner, you might be surprised to hear your waiter break into a song – all the waiters are part of the professional theater group that will put on the show after dinner and provides live entertainment while you dine.
The show is great fun for all ages, and the playhouse is located in the oldest building in Jackson. If you happen to be in town around 6:00 pm, you can catch the same actors as they perform the Town Square shooting. The season runs from June to September each year.
Address: 145 W Deloney Ave, Jackson, WY 83001
8. Jackson Hole Children's Museum
If you're visiting Jackson Hole with the family, the Jackson Hole Children's Museum is a must-see attraction. The museum is committed to providing a safe and stimulating environment for children (and adults) to learn through role-playing games and interactive exhibits showcasing science and the arts.
Your little one can be a pilot or stewardess, drive a truck, learn about the origins of food at the Mountain Market display, or have hours of fun on the magnetic wall.
Plus, there are plenty of opportunities to play – The Climber and Imagination Playground are great for active kids, while Tot Spot is excellent for younger adventurers.
Address: 174 N King Street, Jackson, WY 83001
9. Tetons Science Schools Wildlife Discovery Expedition
Joining a Wildlife Discovery Expedition with the Tetons Science Schools is the ideal way to expand your knowledge of the unique flora and fauna of Grand Teton National Park.
You can choose how much time you want to spend on your wildlife expedition – TSS offers half-day, full-day, and even multi-day adventures throughout the year.
Your expedition will be led by an expert nature guide who knows exactly where to take you to find even the most elusive wildlife in the park. You can reasonably expect to get good sightings of bison, elk, elk, bighorn sheep, bears, eagles, and a host of other exciting wildlife species from the Teton Range.
Address: 700 Coyote Rd, Jackson, WY 83001
10. Jackson Hole Winery
Jackson Hole Winery is family-owned and operated and is located next to Spring Creek in one of the most scenic parts of Jackson Hole. Offering panoramic views of Grand Teton, the winery offers wine tastings throughout the year.
In summer, you can sit outside on the patio or in the old barn, while the tastings are held in the barrel room in winter. Most of the grapes used to make the award-winning wines produced on the estate come from the Sonoma Valley and are then crafted to perfection by the winery's experienced winemaker. Book your wine tasting in advance by visiting the website.
Address: 2800 Boyles Hill Rd, Jackson, WY 83002
11. Boat trips on the Crazy River
If you are looking to have fun while visiting Jackson Hole, Mad River Boat Trips is there for you. Depending on how adventurous you are, you can choose a whitewater rafting experience or opt for a floating fleet along the river to see various wildlife and incredible scenery.
Mad River Boat Trips uses boats that are smaller than usual for their whitewater rafting adventures, ensuring the ride of a lifetime for adventurous rafters, who will explore an exciting stretch of rapids on the Snake River under the guidance of an experienced whitewater expert.
Families and more cautious visitors can enjoy a relaxing float along a very scenic 13-mile stretch of calm water.
Address: 1255 South U.S. Highway 89, Jackson Hole, WY 83001
12. The Red Rock Ranch
Imagine vacationing on an authentic Jackson Hole ranch, surrounded by the incredible scenery of the Jackson Hole Valley, the Teton Mountain Range, and Yellowstone National Park. The Red Rock Dude Ranch has offered visitors a genuine ranch experience for over 40 years.
You will never have a dull moment at the ranch and can try various activities, including exploring scenic trails and horseback riding. Even if you've never been in the saddle before, experienced wranglers will saddle you with a suitable saddle so you can enjoy this activity to the fullest.
Anglers will enjoy casting a line at Crystal Creek to catch a trout – fly fishing lessons are available for beginners.
Address: 17760 Gros Ventre Rd, Kelly, WY 83011
13. Tayloe Piggott Gallery
Tayloe Piggott Gallery is one of Jackson's most acclaimed art gallery spaces, owned and operated by its namesake gallerist for over 20 years. The gallery's art program displays a comprehensive list of exhibits by modern and contemporary artists, along with exhibits highlighting the works of world-renowned jewelry designers.
Artists exhibited at the gallery have included local artists such as Mike Piggott, Grate Waller, Maja Ruznic, Vicki Sher, and Kaldi Dunstan.
Artist receptions are presented throughout the year, contemporary dance performances, and other live events. The gallery is open to the public during the afternoon hours from Monday to Saturday or during special appointments.
Address: 62 S Glenwood St, Jackson, WY 83001
14. Elevated Balloons
If you've always dreamed of experiencing a panoramic view of Earth from a hot air balloon, the Jackson Hole Balloon Lift can make your wish come true.
The beautiful Jackson Hole Valley offers an ideal location to experience the adventure of a scenic hot air balloon excursion, and Elevated Ballooning can even arrange a private couple flight – the perfect romantic setting for a proposal, anniversary, or vow exchange.
You will need an early night to prepare for your flight, which traditionally begins just before sunrise. The views of the surrounding mountains and national parks are incredible, and you may be lucky enough to glide over herds of elk and other animals silently.
Address: Elevated Balloons, P.O. Box 8037, Jackson, WY 83002
15. Gros Ventre River Ranch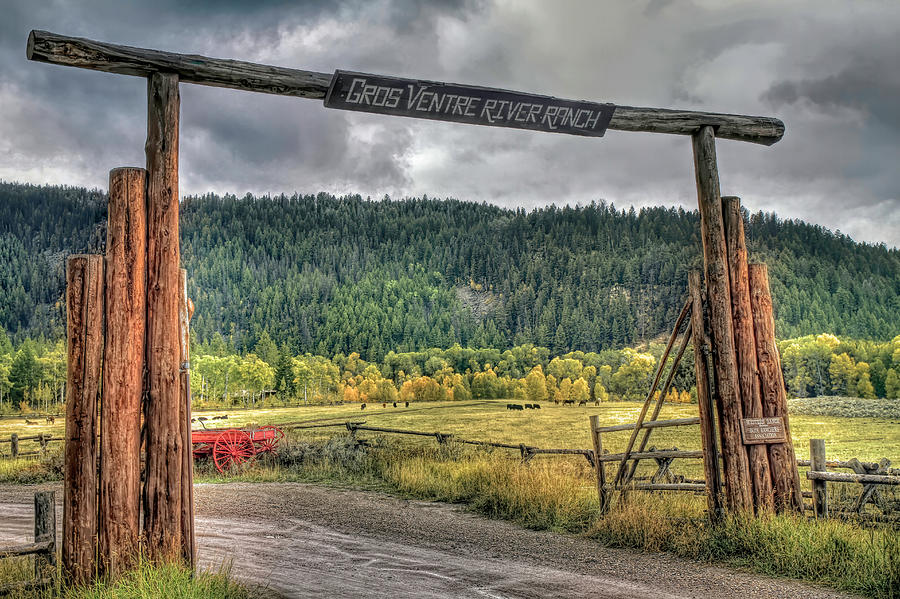 You can celebrate your inner cowboy at the authentic Gros Ventre River Ranch in the scenic Jackson Hole, where various ranch activities await. Ranch vacations are perfect for all ages – kids will enjoy the freedom to experience the best of Mother Nature while learning to ride horses, fish for trout, and enjoy a traditional cookout.
As it befits a ranch, there is an emphasis on equestrian activities, and the farm has a horse for all levels of riding competition. You can easily visit the wonderful Yellowstone National Park on a day trip for a change of pace. A variety of lodging options include log cabins, cabins, and family farms.
Address: Gros Ventre River Ranch, 18 Gros Ventre Rd, Kelly, WY 83011
16. Jackson Hole Food Tours
Although Jackson Hole is probably best known for offering a wide variety of outdoor activities for sports enthusiasts, foodies have not been neglected. A Jackson Hole food tour is an ideal way to get an overview of the city's exciting food scene.
Food walking tours last around 3 hours, and you can expect to visit some of the best local restaurants and learn about Jackson's history and culture in a fun way.
If you've never experienced delicacies like elk, buffalo, or Wyomatoe, now is your chance to try without committing to a full meal. You'll also meet some chefs and find out where the locals go to enjoy the best food and drink in town.
Address: 180 W Simpson, Jackson, WY 83001
17. Jackson Hole Iditarod Dog Sled Rides
For an unforgettable experience, you can try leading an energetic team of Alaskan racing sled dogs as you travel through the snowy valley from Jackson Hole to Granite Hot Springs.
Of course, if you prefer just to sit back and enjoy the ride, you can leave it all to your experienced musher/guide, who will point out sights and wildlife along the way.
The company offers full-day and half-day adventures from late November to early April, and places are minimal, so book well in advance. Full-day excursions include lunch and the opportunity to swim in the warm waters of Granite Hot Springs.
Address: P.O. Box 1940, Jackson, WY 83001
18. Mill Iron Ranch
Since 1921, four generations of the Wheeldon family have shown visitors how to hunt, fish, ride horses, and camp at Mill Iron Ranch.
The ranch prides itself on offering some great trails for horseback riding on horses that have been born and raised on the farm. There are suitable saddles for all levels of riding experience, and even beginners will soon enjoy their time in the saddle.
You can take short 2-hour rides, longer 4-hour rides, or full-day hikes in the beautiful Jackson Hole landscape. After a busy day of hunting, fishing, and horseback riding, you can round out your ranch experience with a lively barn dinner and dance.
Address: 495 Horse Creek Rd, Jackson, WY 83001
19. Moosehead Ranch
Surrounded by Grand Teton National Park, about 10 miles north of Jackson, the Moosehead Ranch offers idyllic family vacations back to nature.
As is the case with most Jackson Hole ranches, the emphasis is on horseback riding, and you can choose to spend a couple of hours or a full day in the saddle accompanied by a wrangler allowing you to enjoy the magnificent scenery at a comfortable pace.
If you don't feel like riding, you can cast a line into one of the various fishing ponds – the ranch has all the equipment you need and will be happy to teach newbies too. Experienced anglers can try fly fishing in the nearby Snake River.
Address: 21255 US-59, Moran, WY 83013
20. OARS Yellowstone Tours
It would be a shame to leave Jackson Hole without visiting Yellowstone National Park for a paddling adventure.
OARS Yellowstone Tours has been taking visitors into the heart of Grand Teton and Yellowstone parks for nearly 30 years. It is the only provider with a permit to take overnight paddling excursions on Jackson Lake.
You can expect to see all the must-sees without the crowds and enjoy the privilege of camping at pristine lakeside campsites if you choose an overnight excursion. The whole family can enjoy seeing the geothermal wonders of Yellowstone Park on one of the popular half-day kayak tours on Yellowstone Lake.
21. Cafe Genevieve
Cafe Genevieve is one of Jackson Hole's top-rated restaurants, named a neighborhood gem and dining destination with excellent service by OpenTable's Diner's Choice Awards.
The restaurant, housed within a rustic log cabin listed by the National Register of Historic Places, one of the only remaining historic structures on People's Square in town, serves delicious seasonal dishes for breakfast, lunch, and dinner every day.
Southern-influenced comfort rate options include elk sirloin, fried mortadella sandwiches, curried baby back ribs, with homemade favorites like Eggs Benedict, eggs and grits, and fried chicken and waffles available at brunch.
Address: 135 East Broadway, Jackson, Wyoming 83001
22. Teton Wagon Trail and Horse Adventures
You can take a step back in time and discover what life was like for the pioneering settlers of the western United States as you traverse their footsteps along the covered wagon trail in the heart of the Targhee National Forest.
Nestled between Yellowstone National Park and Grand Teton National Park, you'll be surrounded by some of the best scenery in the west.
Your covered wagon is a more comfortable take on the wagons of yesteryear, complete with cushioned seats and rear tires, and you'll spend your afternoons singing around the campfire with your cowboy guides before retiring to your comfortable tent.
Many activities keep you busy at the campsites, such as hiking, swimming, canoeing, and horseback riding.
Address: Double H Bar, P.O. Box 10307, ​​Jackson Hole, WY 83002
23. Wildland Llamas
The next time you are in Jackson Hole, you should consider having a unique and unforgettable experience as you head to Yellowstone National Park or Grand Teton National Park on a llama trekking adventure.
Treks range from 3 to 6 days, and you will be able to experience areas that are usually off-limits to other hikers as you set out on foot with a llama friend to carry your gear.
Expect excellent wildlife sightings and thermal backcountry features, including clay pots, hot springs, and geysers. In addition to Yellowstone National Park, Wildland Llamas offers several other excursions in and around the valley.
Address: 9038 E. Ririe Highway, Idaho Falls, ID 83401
24. Local restaurant and bar
Local Restaurant and Bar is a casual American-style steakhouse in Jackson, Wyoming's historic town square. It was initially opened by executive chefs Paul Wireman and Will Bradof, best known for their work at Trio: An American Bistro.
The steakhouse, which received six Best of Jackson Hole awards in 2018, serves delicious locally-raised meat and meat dishes alongside a variety of seafood dishes and seasonally inspired dishes, focusing on dried aged steaks and homemade sausages.
And homemade burgers. Diners can choose from delicious dinners such as Beef Pasta, Buffalo Wellington, and aged ribeye service for two, complemented by artisan charcuterie dishes and elegant plates to share, like Rockefeller oysters and Korean spare ribs.
An extensive wine list is complemented by craft and reserve cocktails, 12 draft beers, and a massive list of fine whiskey.
Address: 55 N Cache St, Jackson, WY 83001
25. Rancho Ganso
You can experience a genuine Jackson Hole vacation at the Goosewing Ranch without giving up modern necessities like television and internet access.
Aspiring riders and riders will have fun exploring Jackson Hole's beautiful scenery on horseback. There's a wide variety of wildlife to watch along the way, and some of the best views surround you in the area.
In addition to horseback riding, you can go hiking and fishing, try archery, or ride a horse-drawn cart to feed the horses. Most guests choose to spend their afternoons relaxing by the heated outdoor pool or enjoying the hot tub before sunset drinks and a delicious dinner.
Address: 24400 East Cottonwood Creek Road, Kelly, WY 83011
Frequently Asked Questions: Best Things to Do in Jackson Hole
What is Jackson Hole famous for?
Jackson Hole, Wyoming is a place unlike any other. Truly an American original, Jackson Hole is widely known for Jackson Hole Mountain Resort (JHMR), one of the top ski destinations in the country, if not the world. Media and skiers often rank JHMR as the #1 ski resort in North America.
How many days do you need in Jackson Hole?
The Jackson Hole valley boasts some of the best outdoor attractions in the West. With three days to visit, you'll have plenty of time to explore Grand Teton National Park, explore the sights in the town of Jackson, and even have time for a trip to Yellowstone National Park.
What do locals do in Jackson Hole?
If you are staying in Jackson and want to explore, the obvious choice is exploring the Grand Teton National Park and Yellowstone. The town of Cody just outside the east entrance of Yellowstone has a great museum called the Buffalo Bill Museum. If you like western heritage, this is the place to go.
Is Jackson WY worth visiting?
It's full of restaurants and shops, all with beautiful views of the mountains. In summer, stop in Teton Village for the chance to ride the famous Jackson Hole gondola to the top of the peaks. It's worth the ticket price to experience an incredible view of the mountains.
Where do celebrities stay in Jackson Hole?
Celebs love to tap into the luxurious experiences offered at Jackson Hole's four and five star resorts and hotels. The Four Seasons Jackson Hole, Hotel Terra, The White Buffalo Club, The Wort Hotel, and Hotel Jackson, all offer world-class services, spas, and dining options.
How far is Yellowstone from Jackson Hole?
Situated on the doorstep of Grand Teton National Park and 57 miles from Yellowstone's South Entrance, Jackson Hole, a term that refers to the entire valley, offers lodging options for every budget, making it an excellent place to basecamp as you explore the two national parks.
Related Searches:
Unique Things To Do In Jackson Hole
Things To Do In Jackson Hole This Weekend
Things To Do In Downtown Jackson Hole
Free Things To Do In Jackson Hole
Things To Do In Jackson Hole In June
Things To Do In Jackson Hole In Winter
Jackson Hole Summer Activities 2022
Things To Do In Jackson Hole In October
21 Best Things to Do in Fredericksburg, Texas 2022
17 Best Things to Do in Portland, Oregon: Top-Rated Attractions 2022
20 Best Things to Do in Omaha, Nebraska: Top-Rated Attractions 2022
10 Best Things to Do in Cancun, Mexico: Top-Rated Attractions 2022
12 Best Things to Do in Minneapolis: Top-Rated Attractions 2022