17 Best Things to Do in Portland, Oregon: Top-Rated Attractions 2022
Portland is a kid-friendly city with beautiful green parks, various attractions, and fun activities, perfect for a weekend getaway full of new adventures.
Ride the cable car for a unique view of the city from above, eat fresh fruit at the farmers market, see rare animals at the zoo, and spend an afternoon at the world-famous Oregon Museum of Science and Industry.
On a sunny day, a picnic in Washington Park, followed by a delicious dessert at a local café? or bakery, are some of the best things to do in Portland with kids.
1. Oregon Zoo
Formerly known as the Washington Park Zoo, the Oregon Zoo is home to more than 2,000 animals that reside in various habitats on 64 acres of land. Founded in 1888, the zoo is one of Portland's most prominent attractions and has millions of visitors each year.
The zoo is famous for its excellent species survival plans, including successful breeding programs for the endangered California condor, the Asian elephant, and the African lion.
Regional exhibits allow visitors to explore different parts of the world, such as the rainforests of Africa and Amazonia, the Great Northwest, and the Serengeti Plains, and learn about the animals that reside there.
The zoo hosts a variety of summer shows, presentations, and educational workshops for adults and children; In winter, there is ZooLights, a fantastic Christmas light show.
Address: 4001 SW Canyon Road, Portland, Oregon 97221
2. World Forestry Center
Located in Portland's Washington Park, the World Forestry Center is a 20,000-square-foot museum that focuses on the importance of trees and forests and the vital role that environmental sustainability plays in today's society.
A Portland icon since 1971, the outstanding Discovery Museum was built in a dramatic Cascadian architectural style. It featured a host of hands-on exhibits, interactive displays, and educational presentations for all ages. Visitors can see the forest from a bird's eye view and learn about various cultures and tribes that depend on the forest for their survival.
They can enjoy a "moisture-free" raft ride through the forest or "travel" to Brazil, China, South Africa, or Russia to see how other regions manage their forest systems and the challenges they face. Explore the importance of the forests of the Pacific Northwest and how these forests provide habitats, water, and wood for the region.
Address: 4033 SW Canyon Rd, Portland, Oregon 97221
3. Portland Cable Car
Adventurous travelers can see Portland from the air with an unforgettable cable car experience. The Portland Aerial Tram operates 500 feet above the city, allowing passengers to enjoy magnificent views.
The streetcar departs from the South Waterfront and travels 3,300 feet to Marquam Hill, where an upper deck with an outdoor patio offers unparalleled views of downtown Portland. The summit of Marquam Hill is a protected natural area and has several walking trails so that visitors can enjoy a hike through the woods.
There's also the Summit Espresso Cafe, serving light meals, snacks, and drinks to enjoy in the context of some of the city's most spectacular surroundings. The team consists of two cabins, has a seating capacity of 79 people, and operates on a "load and go" system. Departures are every few minutes.
Address: 3181 SW Sam Jackson Park Rd., Portland, Oregon 97239
4. Portland Children's Museum
The Portland Children's Museum aims to transform children's learning experiences by discovering and exploring the arts and sciences. With various interactive, hands-on, and tactile exhibits, displays, and presentations, the museum encourages children to think, imagine, create, design, and invent as learning methods.
Permanent exhibits at the museum include Building Bridgetown, Pet Hospital, Outdoor Adventure, and Water Works. Adults and children alike can look forward to hours of fun-filled learning adventures.
The museum offers birthday packages, catering for special events, field trips, group excursions, educational programs, and summer camps.
The Portland Children's Museum also offers a variety of workshops for teachers and adults. The museum is one of the top family attractions in Portland, Oregon.
Address: 4015 SW Canyon Road, Portland, Oregon 97221
5. OMSI
The world-renowned Oregon Museum of Science and Industry is one of the premier science centers in the United States. The goal of OMSI is to inspire curiosity and encourage experimentation and the exchange of ideas through engaging science learning experiences.
With five large exhibition halls that house hundreds of interactive exhibits, displays, presentations, and educational programs, this science center receives more than one million visitors a year. OMSI is home to the USS Blueback, the last non-nuclear-powered submarine built by the US Navy. The Blueback is open for public tours.
The museum also features the Kendall Planetarium, where visitors can get up close and personal with the universe around us. If you're wondering what to see in Portland with kids who love science, this is a great place to visit.
Eight fantastic hands-on science labs offer a variety of earth science, engineering, and nutrition activities such as "Forest Puzzles," "Everybody Eats," and "Engineer It!", And visitors can enjoy science and discovery themed movies. In the beautiful empirical theater.
Address: 1945 SE Water Ave., Portland, Oregon 97214
6. Pine Cookies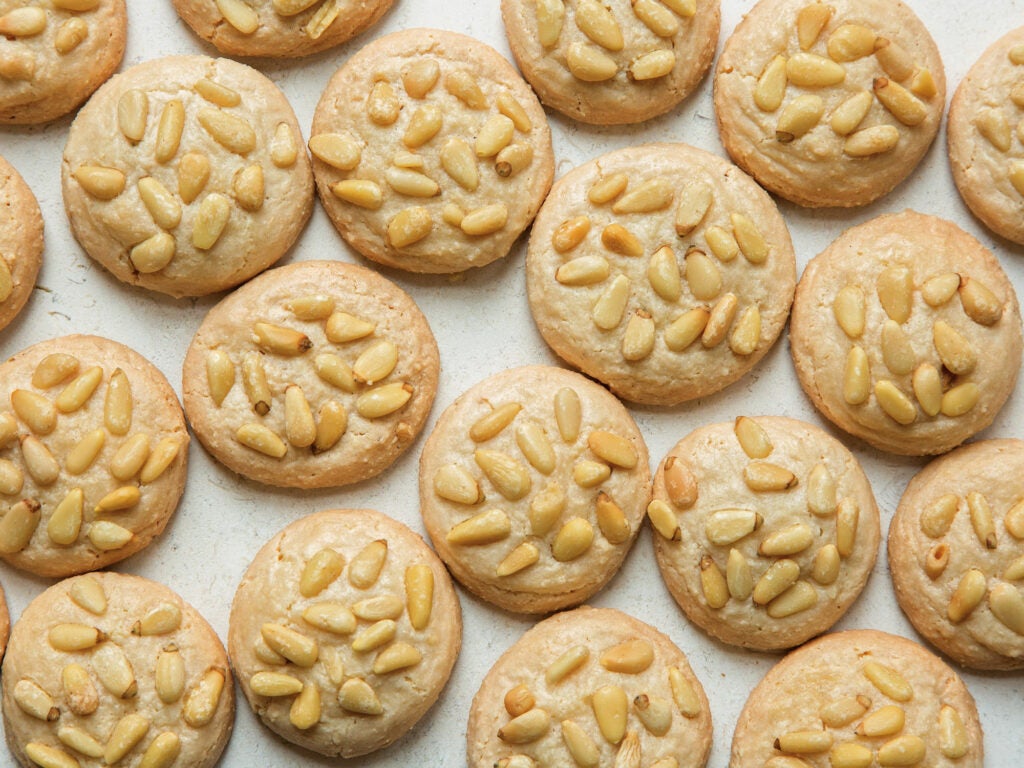 Grab the freshest local ingredients straight from the farm, add a dash of old-fashioned southern goodness and a hint of Portland foodie sensibility, and you've got the pine state's unparalleled cookies.
After Pine State Biscuits made their first appearance at the Portland Farmers Market in 2006, founders Walt, Kevin, and Brian opened a small store on Belmont Avenue and haven't looked back since.
With breakfast, lunch, and dinner every day of the week, the menu includes creamy buttermilk biscuits served with various delicious toppings, fried chicken, generous portions of bacon and eggs, sausage, or mushroom sauce, and a variety of semolina and preserves.
Pine State Biscuits can be found at the Portland Farmers Market and in northeastern Alberta and the southeast.
Address: 2204 NE Alberta St, Portland, Oregon 97211
7. Floating Comics of the World
Floating World Comics is a charming bookstore in downtown Portland that specializes in comics of all kinds.
You'll always find a multitude of readers, artists, book lovers, and geeks browsing its crowded shelves and tables crammed with comics for the kids in us all: old and new, self-published and classics, rare and sold by the pound.
If you come on Wednesday, you can go through a new batch of genre comics: superhero, crime, drama, horror, humor, romance, science fiction, action, fantasy, and adventure. Explore the literary section with new authors for all ages with contemporary and classic graphic novels and children's books.
Browse through the selection of self-published, small press, underground and international comics. You can even bring your wit and try to sell it there. It may be the only comic book store in downtown Portland, but it's considered one of the best in the country, and for a good reason.
Address: 400 NW Couch St, Portland, OR 97209
8. Tiffin Asha
It was unavoidable. What was once a popular Indian food cart now has a new home in Vernon, Portland, with an open kitchen, a small, bright dining room with wooden tables, an original three-wheeled Indian taxi with a rickshaw for decoration, and An expanded menu of their famous kebabs, lentil dishes, and coconut and rice pancakes.
You can still find their signature Hot Chick, a sweet and sour chicken pakora filling dosa with black cardamom honey and pickled kale. The best way to sample the menu is by ordering the Tiffin Trilogy, another mainstay of the cart.
It is made of crisp dosa paper, snow-white idli pastels, and a small pyramid of vada holes. Vada Holes are tasty donut holes made from dal and dusted with coconut blossom and chili.
Address: 1670 NE Killingsworth St, Portland, OR 97211
9. Portland Farmers Market
The Portland Farmers Market is an organization that manages seven different and vibrant farmers' markets and fresh produce markets in and around Portland. Established in 1992, the organization started with a small call in a parking lot in Albers Mill.
Since then, it has grown into seven markets, with more than 200 vendors selling a variety of fresh produce and artisan products. Innovation meets industry in seven markets, located throughout the city: Portland State University, Pioneer Courthouse Square, Shemanski Park, and in the Buckman, Northwest, Kenton, and King neighborhoods.
The flagship market is at Portland State University. The campus is an attractive market setting filled with over 140 stalls and vendors selling fresh, homemade, and hot produce. Market-goers can also enjoy chef demonstrations, children's cooking classes, market music, and a selection of presentations and food tastings.
Address: 240 N Broadway Suite 129, Portland, Oregon 97227
10. Voodoo Donut
Voodoo Donut is all about the super sweet, sugar-coated treats that the store is named after. Founded by Kenneth "Cat Daddy" Pogson and Tres Shannon, who wanted to bring something different to Portland, Voodoo Donut has five stores in town and serves a selection of delicious multi-ingredient donuts.
These ingredients include berries, buttermilk, banana cream, chips, chocolate, and sugar. Voodoo also serves apple fritters and the famous Voodoo Donut Doll. Voodoo Donut caters to special occasions like birthdays, weddings, and anniversaries.
Address: 22 SW 3rd Ave, Portland, Oregon 97204
11. Washington Park
One of Portland's oldest and most enjoyed parks, Washington Park is visited each year by thousands of people who come for its beautiful landscaping and green gardens, countless attractions and activities, and 15 miles of winding trails for walking, jogging, running. Or bicycle.
The park features a variety of fun attractions and activities for the whole family, from outdoor adventures to cultural explorations. Visit the Oregon Zoo, which is home to nearly 2,000 animals that live in five significant ecosystems, or spend a few hours learning about arts and science with the kids at the Children's Museum.
Hike one of the many forest trails that cut through the park or enjoy a summer outdoors at the Washington Park Amphitheater or the Oregon Zoo. Stroll through the Portland Japanese Garden or Hoyt Arboretum and enjoy the incredible peace that surrounds you.
Address: 4033 SW Canyon Rd., Portland, Oregon 97221
12. Bing Mi!
Bing My! is a unique Portland food cart serving Jian Bing, a traditional Chinese crypt, for breakfast and lunch. Originating from the streets of North China, Jian Bing is a Chinese breakfast wrap – a tasty salad stuffed with scrambled eggs, black bean paste, crispy wonton-style cookies, coriander, chives, and pickled vegetables.
You are owned by Tim Harris and Alisa and Neal Grandy, Bing Mi! It only has one item on the menu: the one and only Jian Bing. The salty wrap is served from a food cart located at SW 9th and Alder pod. Make sure to get there early and prepare for a queue if you want to try this highly sought-after Chinese delicacy.
Address: SW 9th & Alder, Portland, Oregon 97204
13. Virtuous Cake
What can be better a combo lunch than pizza and ice cream? How about vegan and non-dairy pizza and ice cream? Virtuous Pie is a charming, spacious, and bright spot on Portland's trendy Division Street that sells interesting plant-based pizzas and ice cream that doesn't have cream but still tastes great.
They are doing a great job convincing their non-vegan customers that plants are not only good for you and support a healthy planet, but they can be delicious too. Virtuous Pie is a fun place to hang out, with gigantic green monsteras, long communal tables, and a long coffee—counter made from reclaimed antique Douglas fir.
The thin and spicy crust of hot pizza comes with such interesting ingredients as truffle almond ricotta, Arrabbiata sauce, or cashew mozzarella. Most of the elements are made fresh at home. Their meatballs are soy, gluten-free flour, red wine, and nutritional yeast.
14. Cartlandia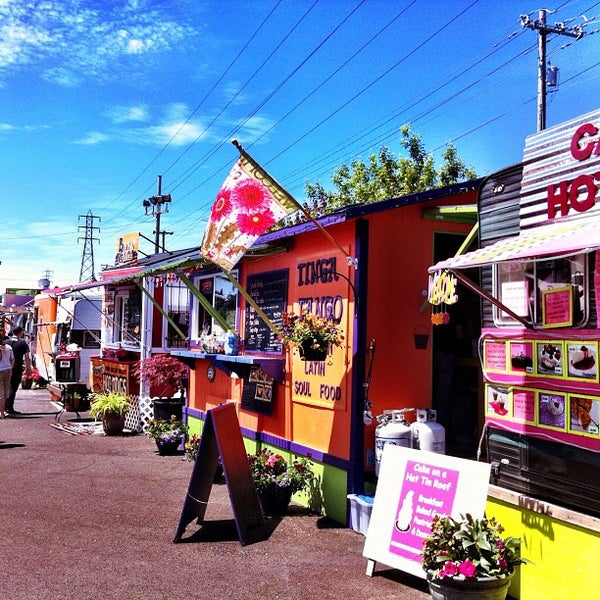 Cartlandia is a bike-centric bike food court in Portland, located near the junction of SE 82nd Street and the Springwater Corridor Bike Trail. More than 30 delicious food carts serve international delicacies seven days a week, with individual coaches offering individual hours throughout the day.
Carts range from the Salvadoran pupuseria La Miguelena and the Hidalgo Mis Abuelos-style Mexican ensemble, which serves unique dishes like corn masa tlacoyos, to the Laotian-Thai fusion car Kesone Asian Fusion and the Middle Eastern-style car Al Mustafah.
There are also Airstream cafes, such as Bee's Cakes and Coffee, serving espresso-based drinks and a variety of baked goods.
Address: 8145 SE 82nd Ave, Portland, OR 97266
15. Columbia River Gorge National Scenic Area
The Columbia River Gorge National Scenic Area is a breathtakingly beautiful site offering year-round recreation and outdoor activities. The spectacular geological wonder of the Columbia River Gorge is located in the heart of this area and is crossed by the mighty Columbia River, the second largest river in North America, and dotted with beautiful waterfalls and natural pools.
This magnificent area offers a variety of outdoor activities, including hiking and mountain biking on the many trails around the room, camping, bird watching, and fantastic photo opportunities.
The Colombia River is perfect for rafting, windsurfing, kayaking, and kiteboarding, while clear winter days provide ideal cross-country skiing, snowboarding, and snowshoeing opportunities.
There are plenty of fun things to see and do inside as well, from world-class museums and wine tasting to great shopping and dining experiences.
16. Oaks Amusement Park
Oaks Park offers more than 20 attractions, including options for young children, as well as the largest roller skating rink in the United States.
Kids can challenge the three-track Big Pink Slide, ride the historic carousel dating back to 1911, take a classic bumper car ride, ride the Ferris wheel, drive Go-Carts, challenge a 360 roller coaster, enjoy from the view from a spinning hot air balloon, or go on a scenic train ride through the park.
Play a mini-golf round, test your skating rink skills, and have a picnic overlooking the water.
Address: 7805 SE Oaks Park Way, Portland, Oregon 97202
17. Forest Park
Portland's 5,000-acre Forest Park is the largest urban forest in the United States and a favorite place for Portlanders to escape the city and enjoy a wide range of outdoor activities.
Protected by the Forest Park Conservancy, the park stretches along the eastern slopes of the Tualatin Mountains with magnificent views of the convergence of the Columbia and Willamette rivers.
Forest Park features more than 80 miles of smooth and easy walking trails, forest roads, and fire lanes. Forest Park is open daily and offers various trails ideal for hiking, mountain biking, and horseback riding.
While fishing and hunting are prohibited, there are excellent bird and wildlife viewing opportunities. Forest Park also hosts organized runs, hikes, and other outdoor events throughout the year.
Address: 210 NW 17th Ave. Suite 201, Portland, Oregon 97209
Frequently Asked Questions: Best Things to Do in Portland
What is the number 1 attraction in Oregon?
Crater Lake National Park. With a landscape like nowhere else, Crater Lake National Park lies in the Cascade Mountains of southwestern Oregon.
Is Portland or worth visiting?
Among travelers, Portland, Oregon, is usually a must-visit in the Pacific Northwest. Oregon's largest city is known for its funky culture of food trucks, bicycles, and "weirdness" – not to mention being the end of the famous Oregon Trail. Portland IS a really cool city.
What is the bad part of Portland?
Taken together, five east Portland neighborhoods – Hazelwood, Lents, Powellhurst-Gilbert, Centennial and Montavilla – topped the ranks of most dangerous neighborhoods due to their nexus of high crime, fires and the fact that they are home to some of the city's deadliest intersections.
Is Portland safe at night?
Among all poll respondents, 86% said they felt safe in their own neighborhoods. Only 20% of all poll respondents – and 32% of those living in Portland – say they consider downtown to be safe at night.
Is Portland worth visiting 2022?
Portland is generally a very safe city to visit, and it's unlikely that you'll come across anything that'll make you feel unsafe or even unwelcome in the great city, but that doesn't mean you should be careless.
Is Portland beautiful?
Portland is undoubtably a beautiful city. We have plenty of parks, rivers and green spaces that make our lovely city picturesque beyond belief. The Japanese Garden shines throughout the year, providing us with some of the best views in the city, as well as incredible foliage as the seasons change.
Related Searches:
Unique Things To Do In Portland, Oregon
Things To Do In Portland, Me
Things To Do In Portland, Oregon 2022
Fun Things To Do In Portland For Adults
Things To Do In Portland, Oregon Today
Best Things To Do In Portland Oregon In June
Things To Do In Portland, Oregon This Weekend
Best Things To Do In Portland, Oregon In October
20 Best Things to Do in Omaha, Nebraska: Top-Rated Attractions 2022
10 Best Things to Do in Cancun, Mexico: Top-Rated Attractions 2022
12 Best Things to Do in Minneapolis: Top-Rated Attractions 2022
15 Best Things to Do in Sedona, Arizona: Top-Rated Attractions 2022